The Edcouch-Elsa ISD Board approved a 2% midpoint increase and $3,000 in stipends for teachers. We thank them for their support of our teachers!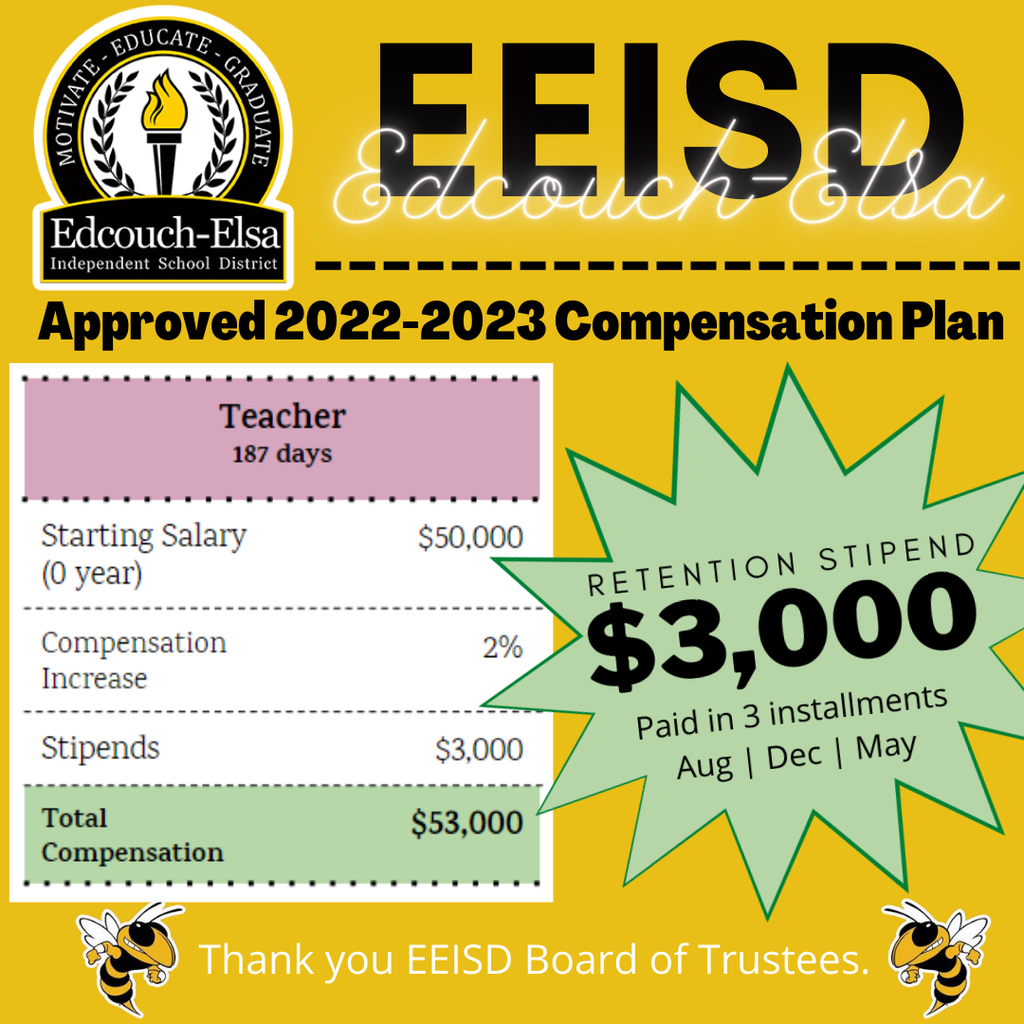 The Edcouch-Elsa ISD Board of Trustees is taking care of our Child Nutrition staff with a 2% raise and an additional .50/hr. Plus a $3,000 retention stipend!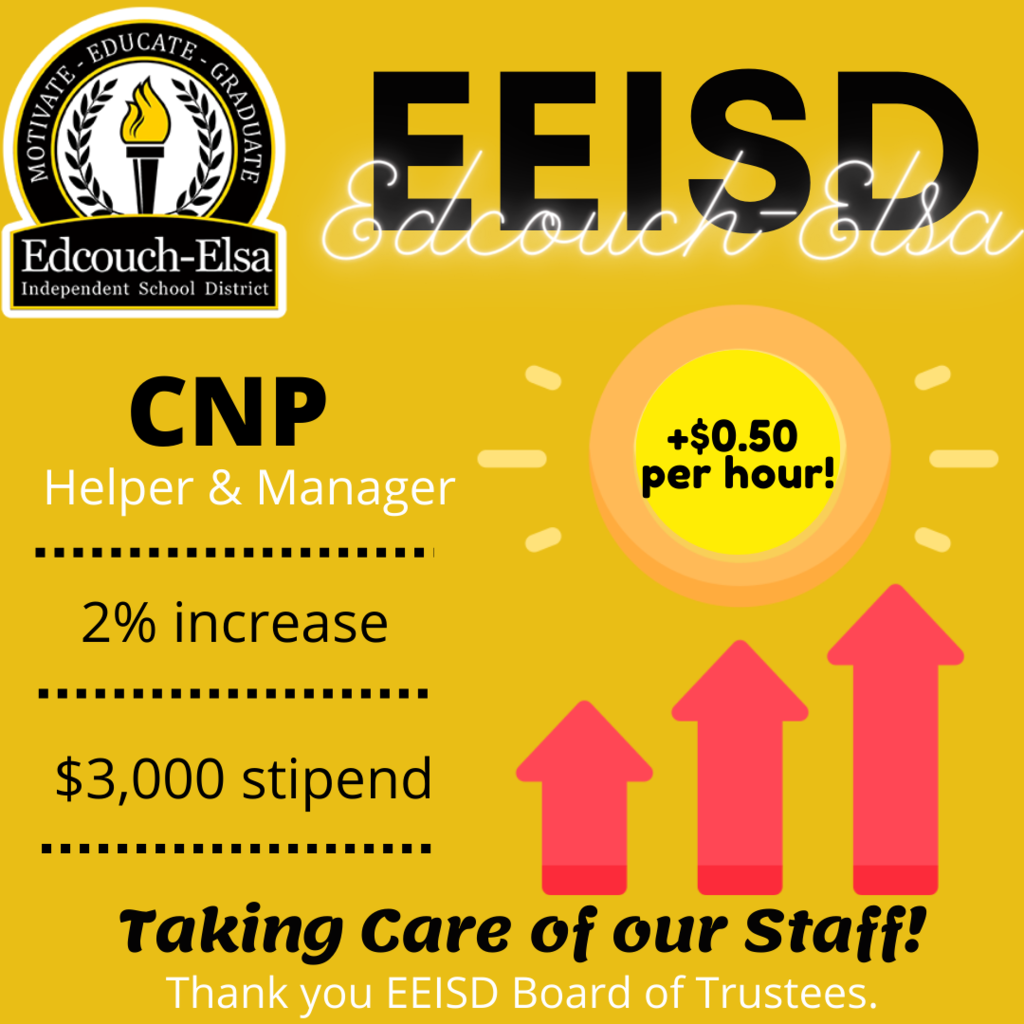 Last night the Edcouch-Elsa ISD Board of Trustees approved the 22-23 compensation plan. Thank you to our trustees for taking care of our employees!

Ruben C. Rodriguez Elementary Platinum readers received their Amazon Fire 7" Tablet, Congratulations!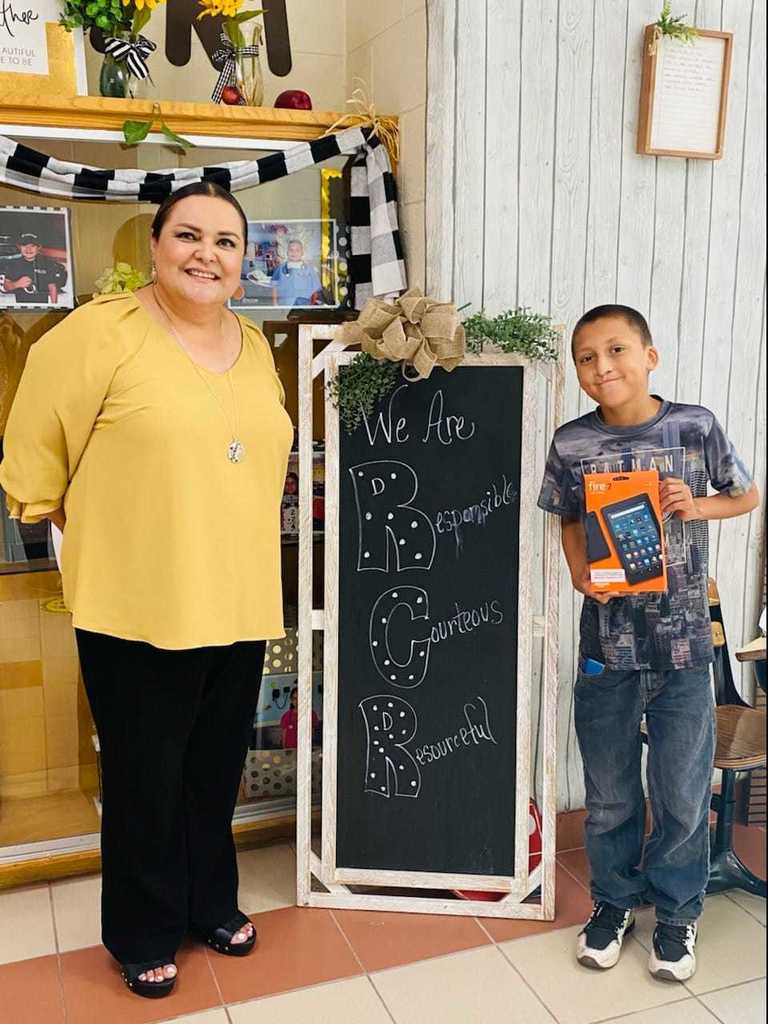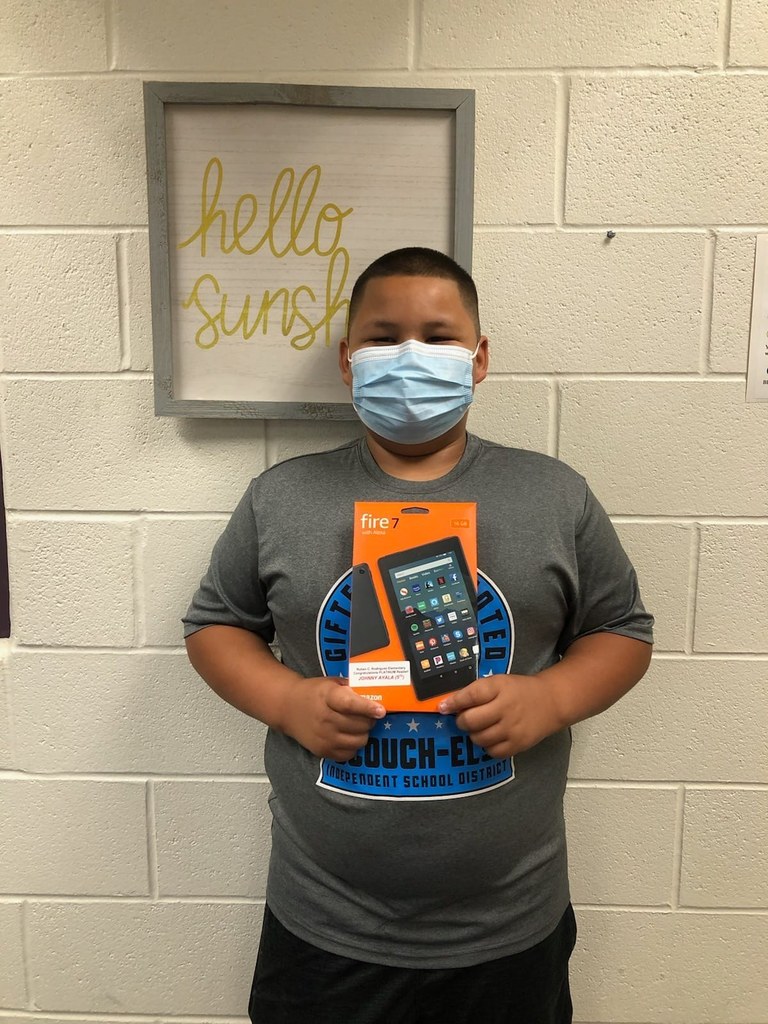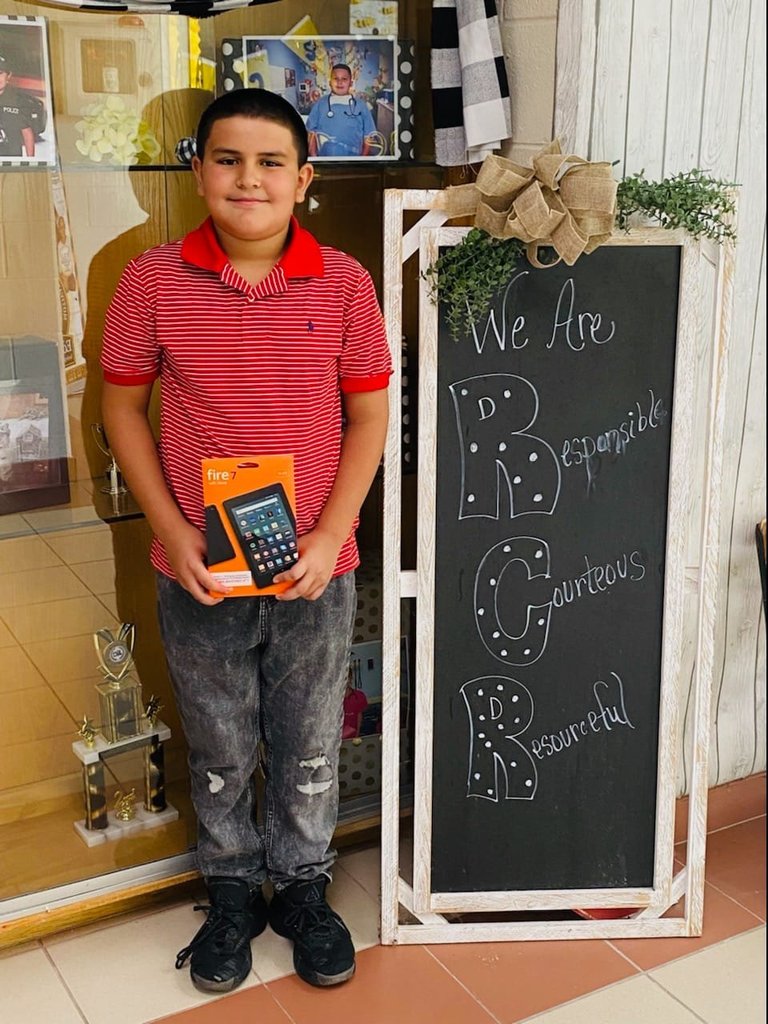 Challenge Accepted! 5th-grade teachers challenged their students to master their STAAR tests. Reward: face make-up with cool whip pies. Today, Mr. Garza and Mrs. Torres came through with their promise! 😃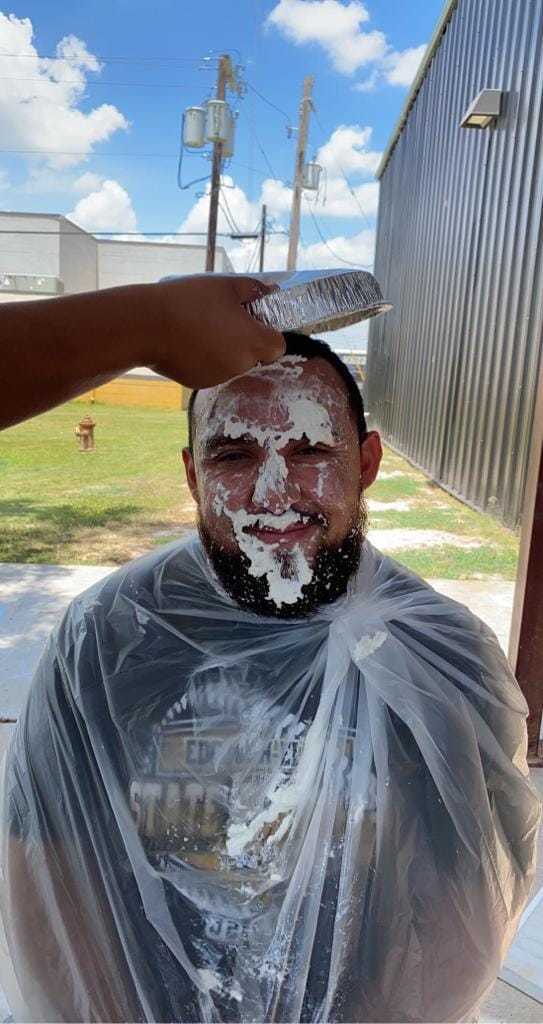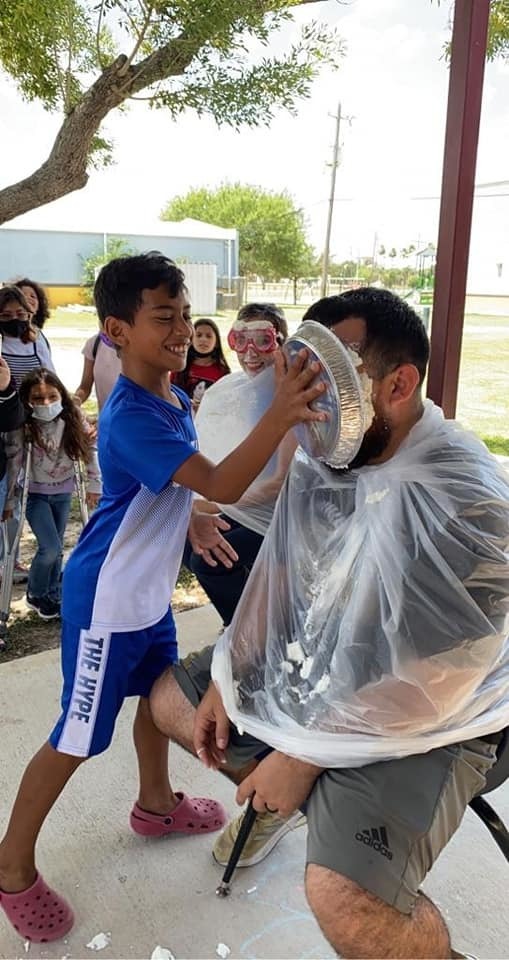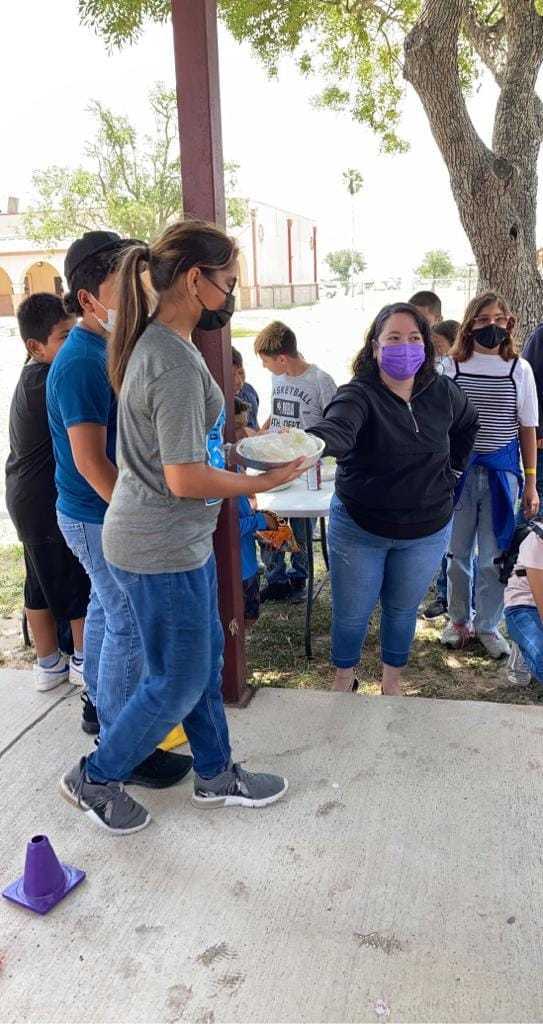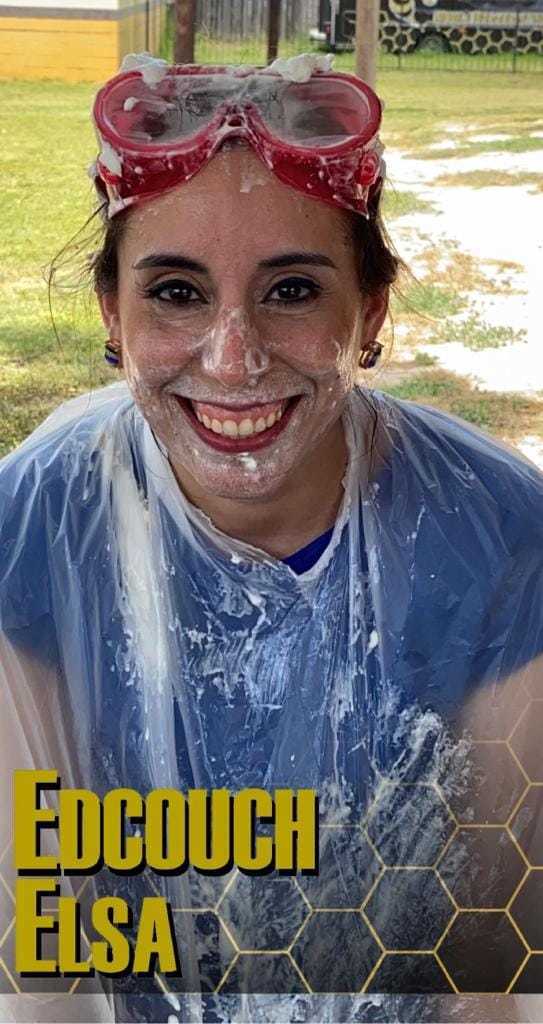 Congratulations EEHS wrestler Luis Salazar on signing your letter of intent to continue your athletic career at Buena Vista University in Storm Lake, Iowa,
La escuela del verano comienza mañana.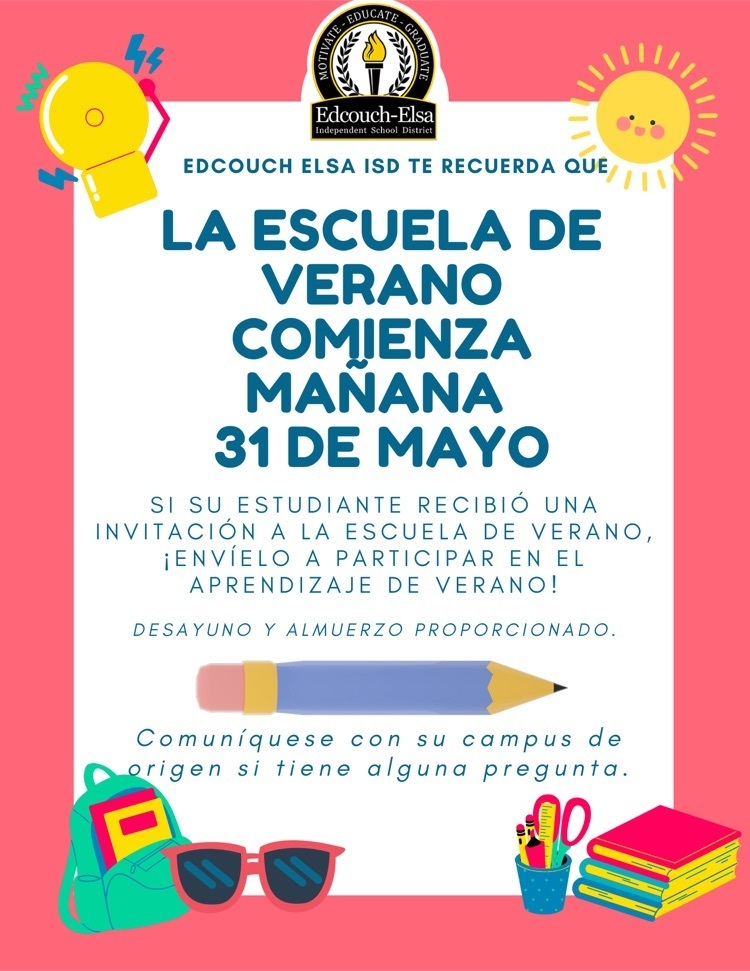 Reminder: Summer School starts tomorrow!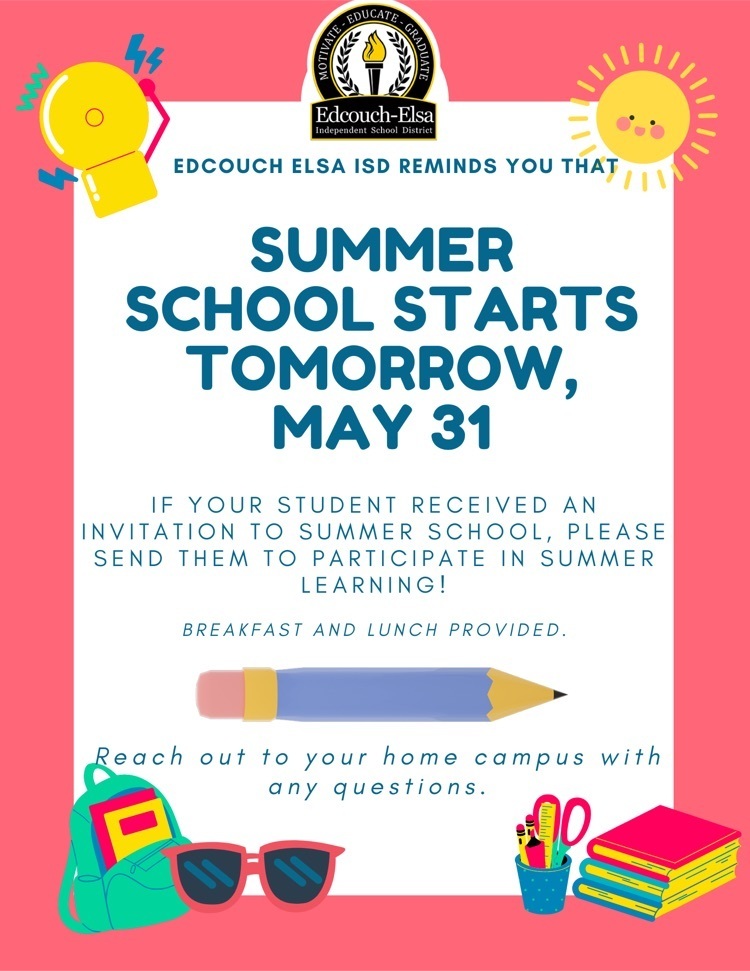 It's Time to Play! Get Your Student Ready for Extracurricular Activities with a Whole Child Physical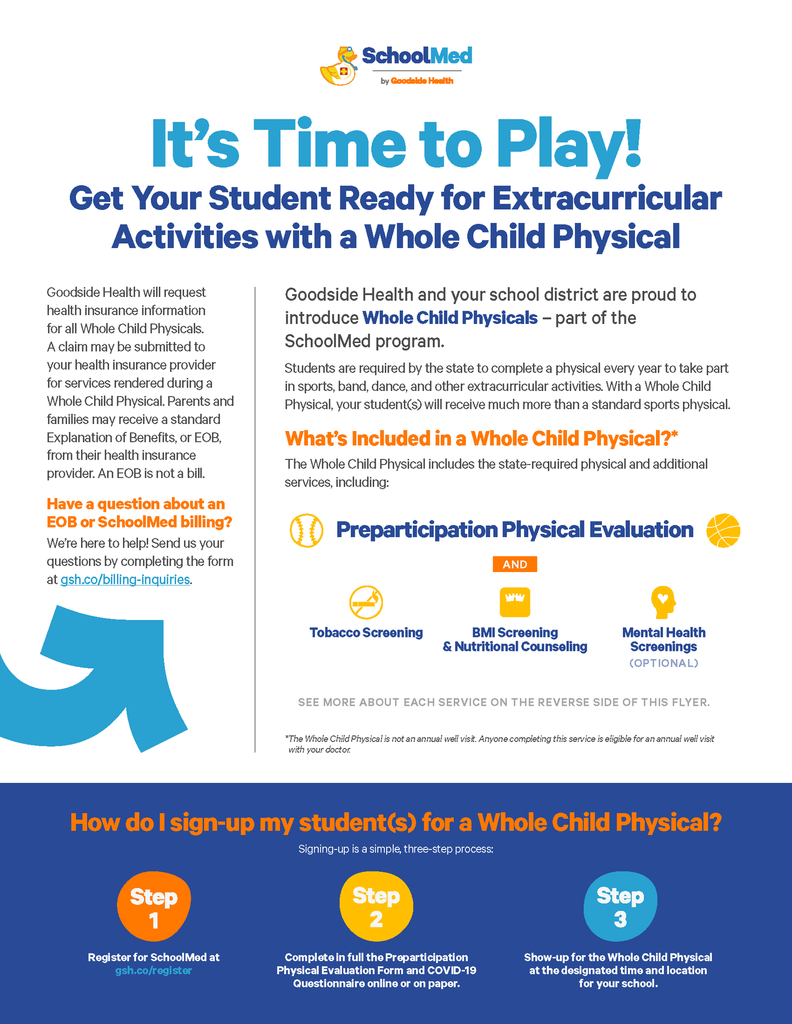 Our PreK students enjoying some experiential learning with alpacas at JRG! EEISD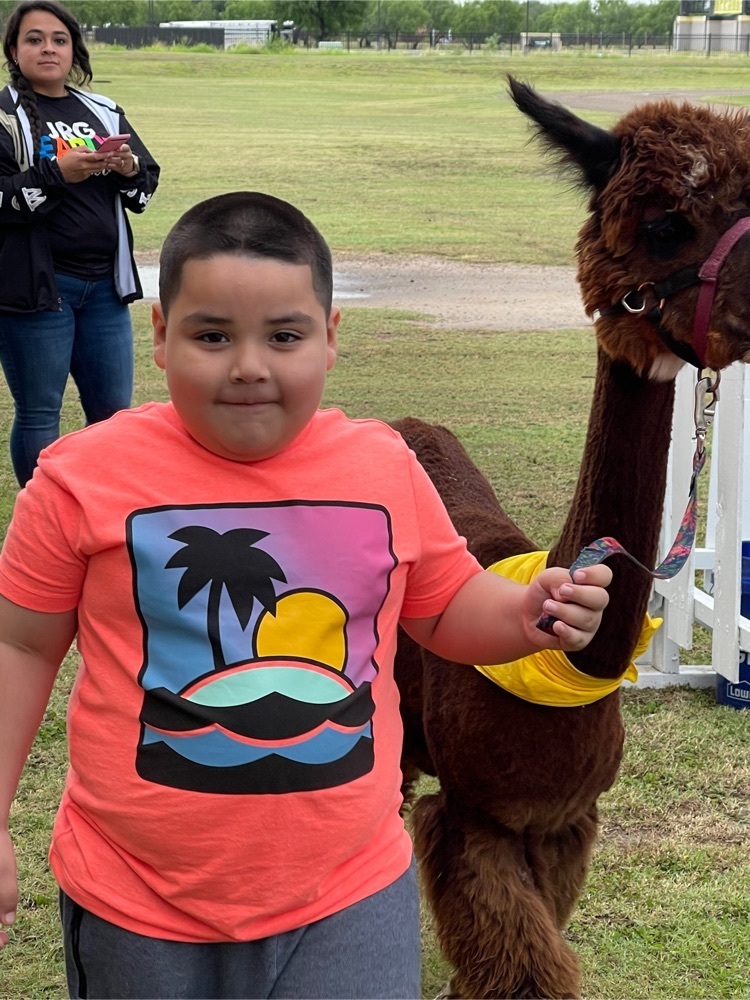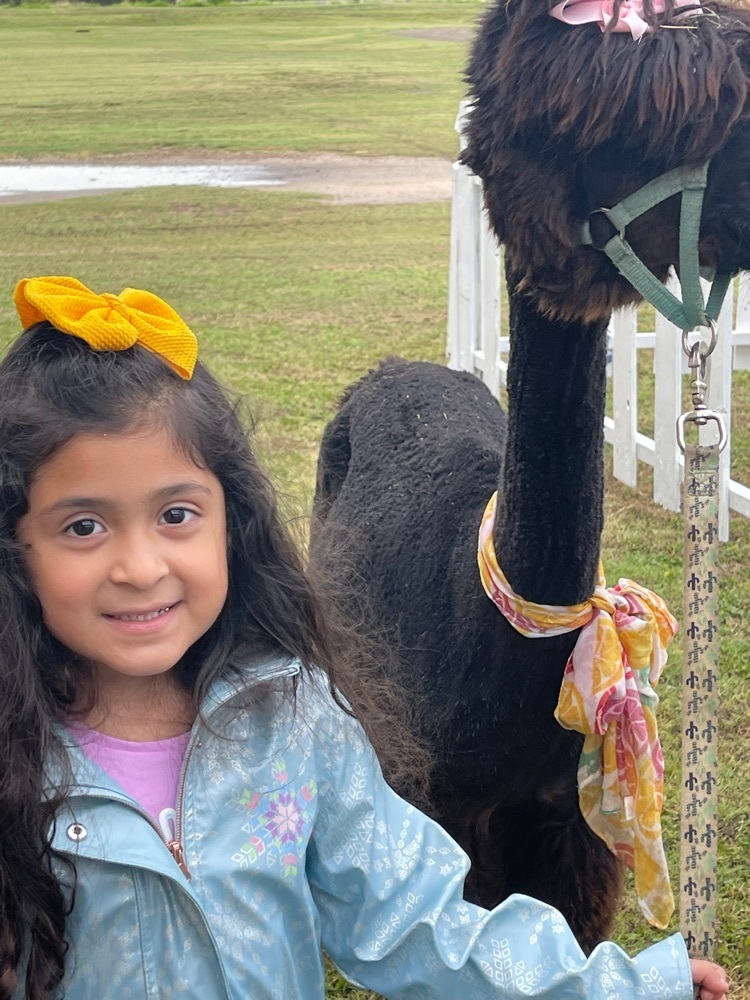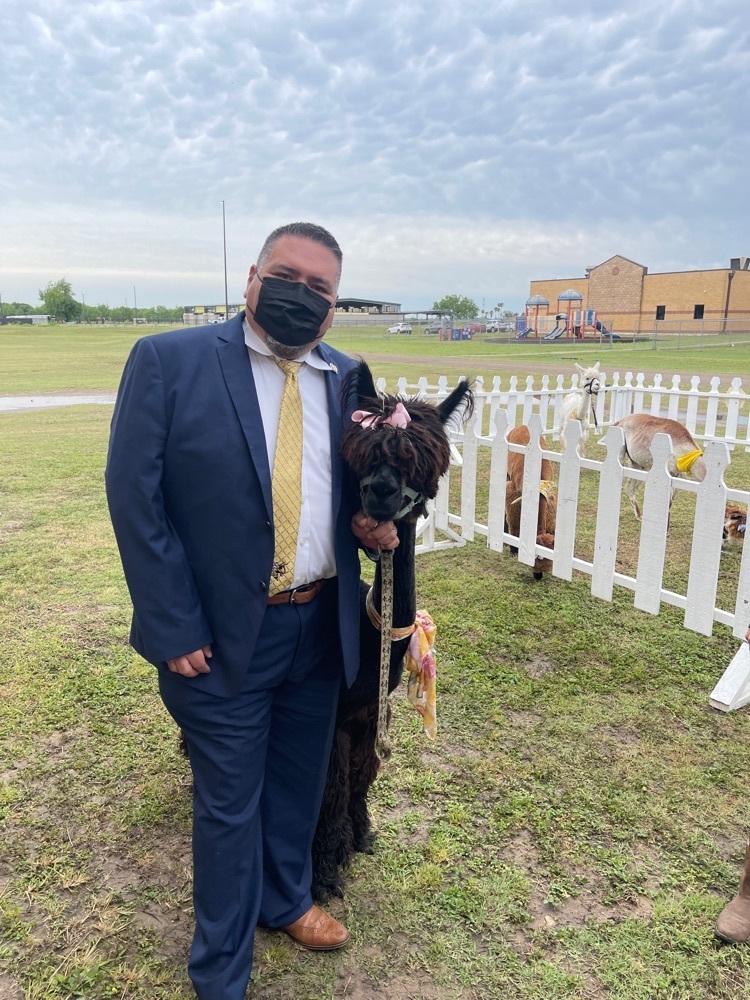 John. F. Kennedy Elementary & David Ybarra Fine Arts Academy were named a recipient of a library grant from the Laura Bush Foundation for America's Libraries. The grant money will go towards buying books that our students want to see in their library for the next school year. We are super excited and happy we were awarded this grant. These two schools were one of 300 schools from 44 states across the country to receive a $5,000 grant.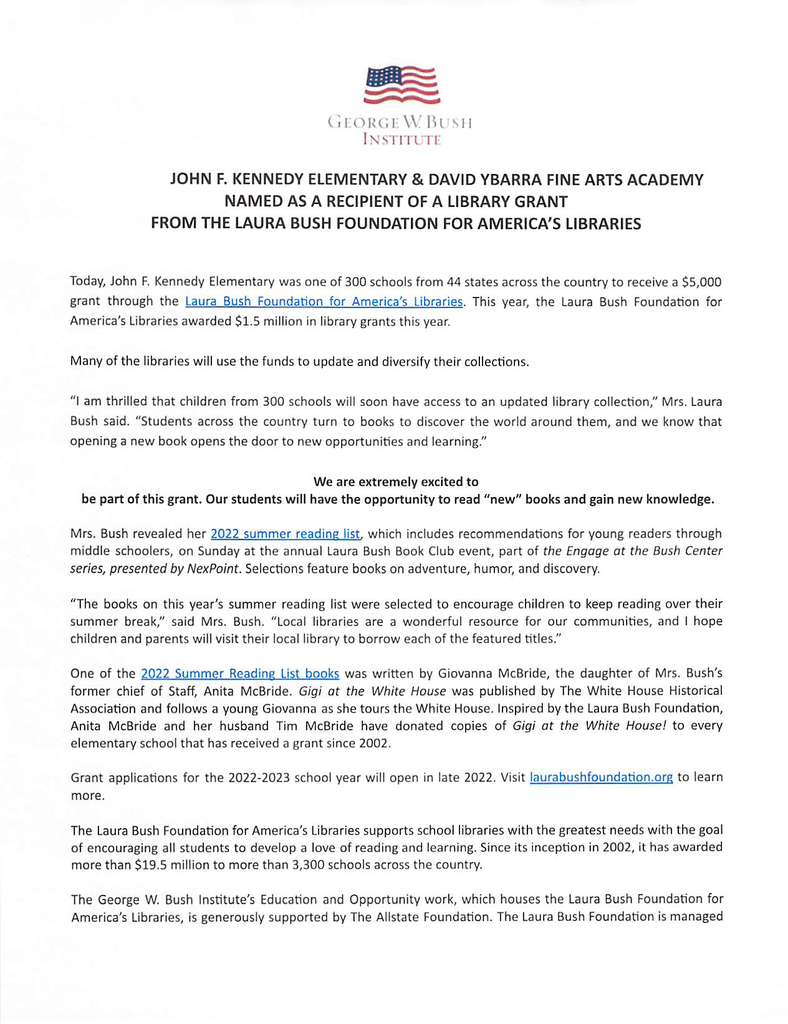 Special Olympics athletes are San Antonio - state bound!!! We wish all of our athletes the very best in their competitions this weekend. Our community came out to show our love and support.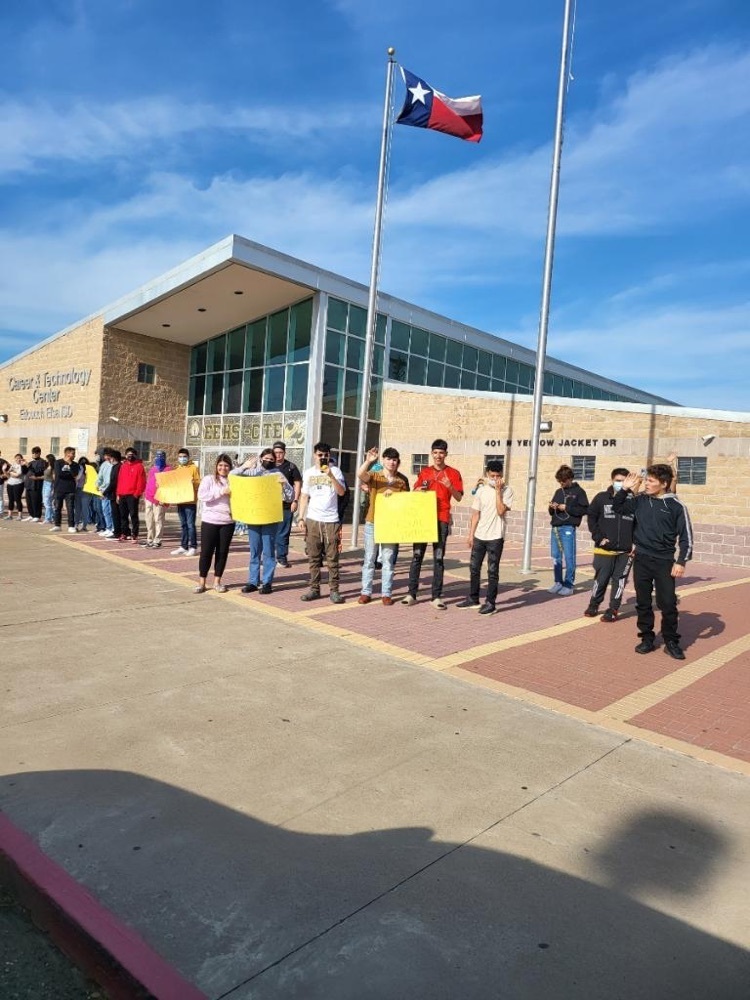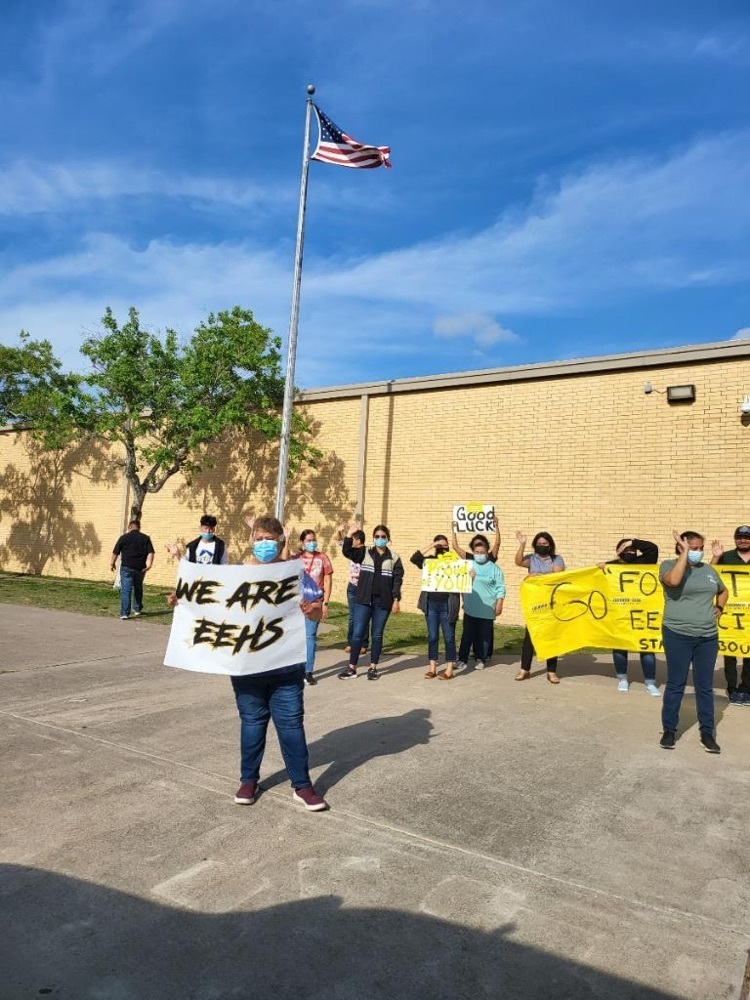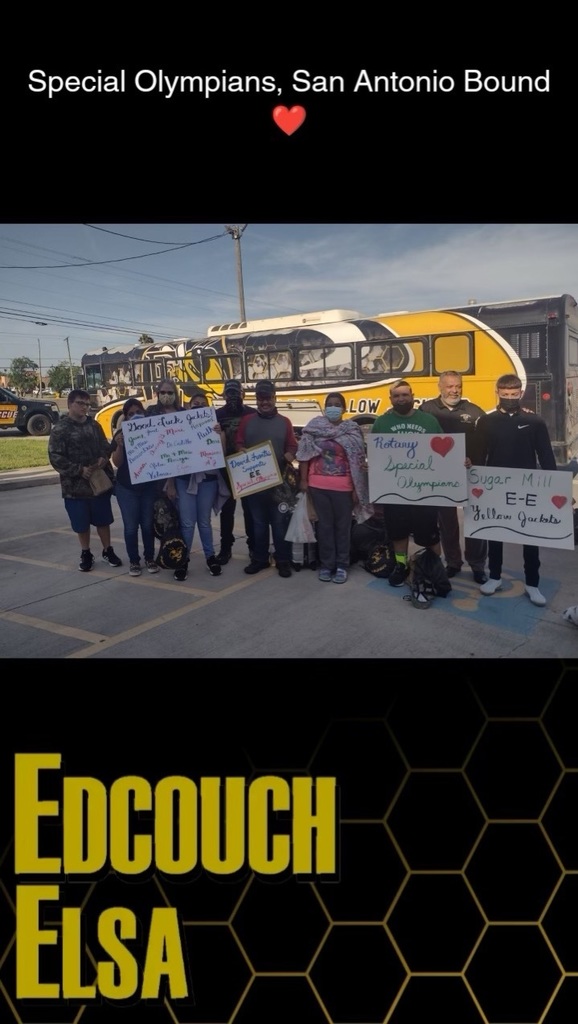 LBJ 2nd and 3rd grade G/T students had a great learning experience at the International Museum of Art and Science.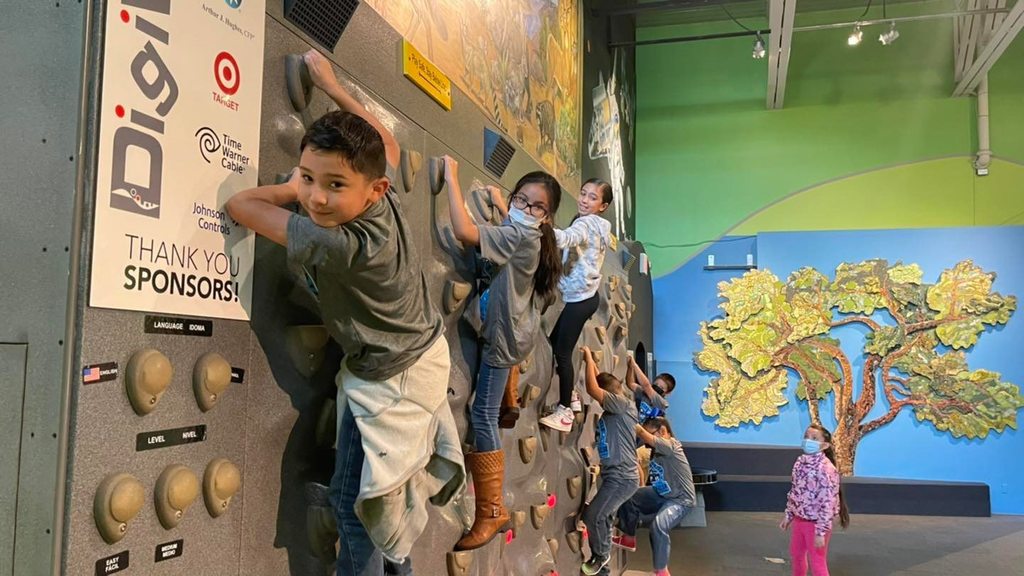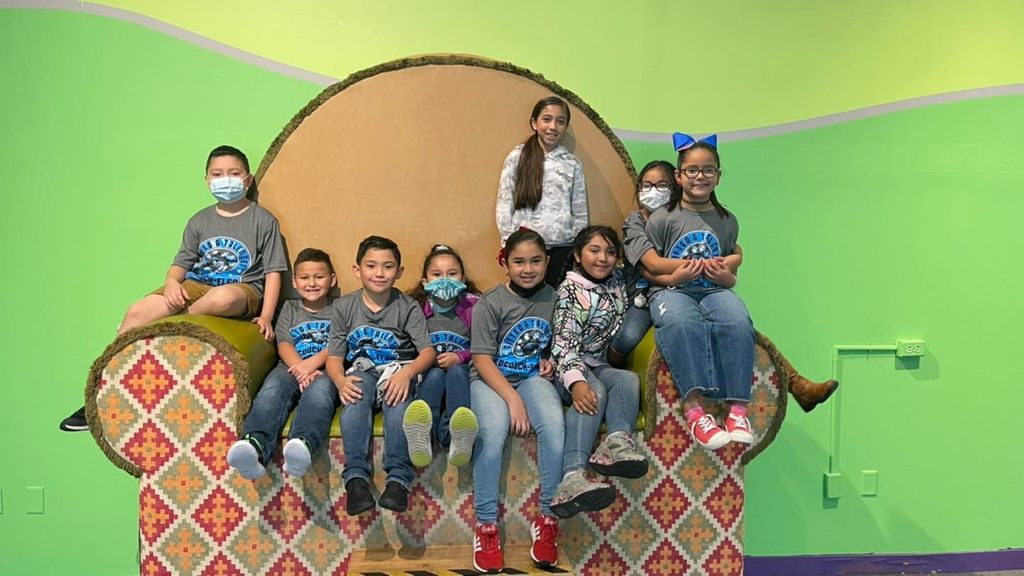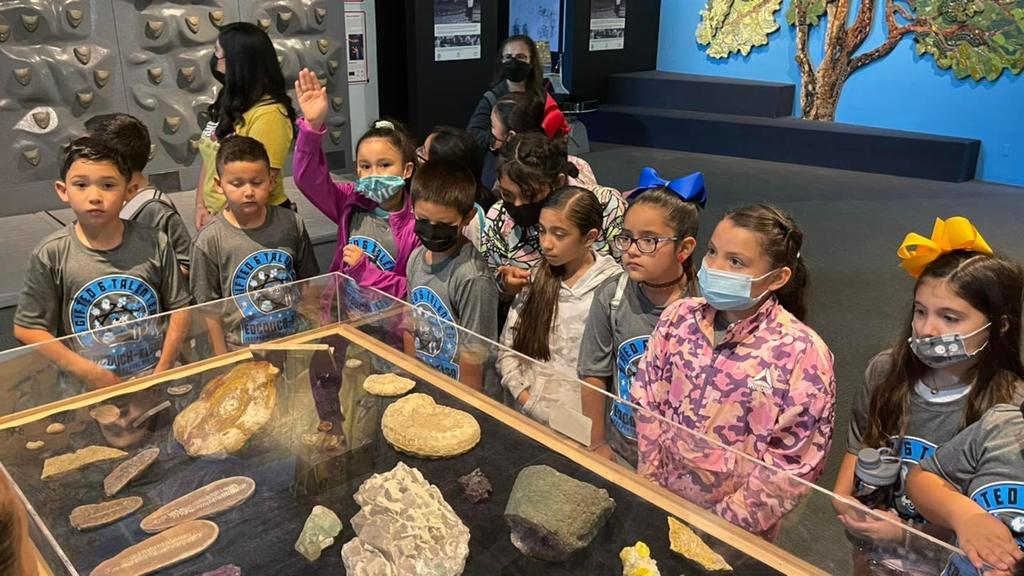 2021-2022 Edcouch-Elsa High School South Texas College Associate Graduates.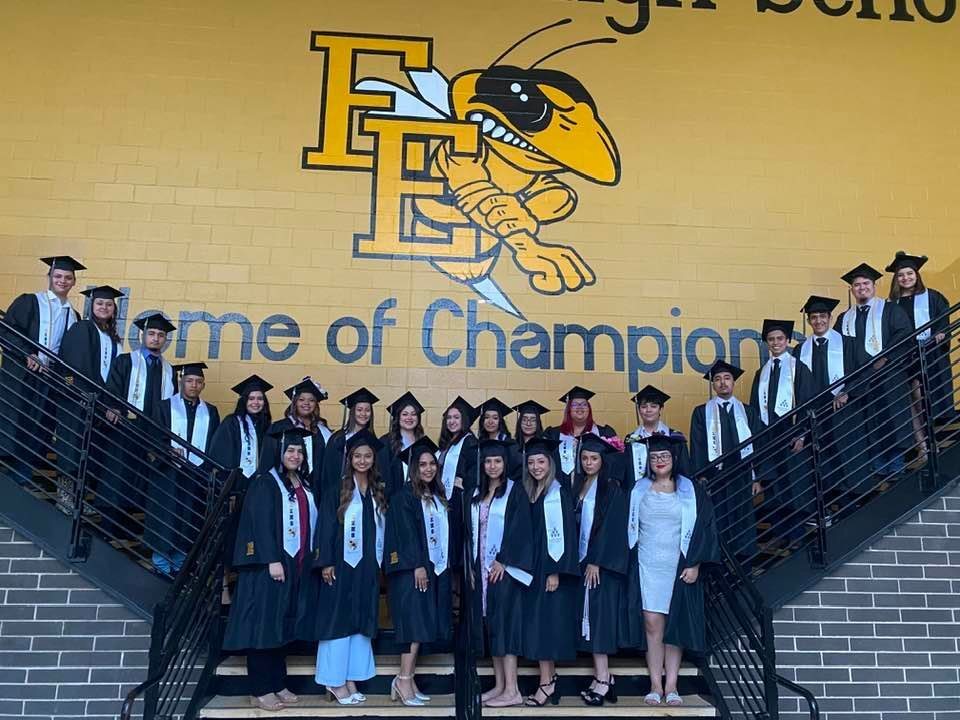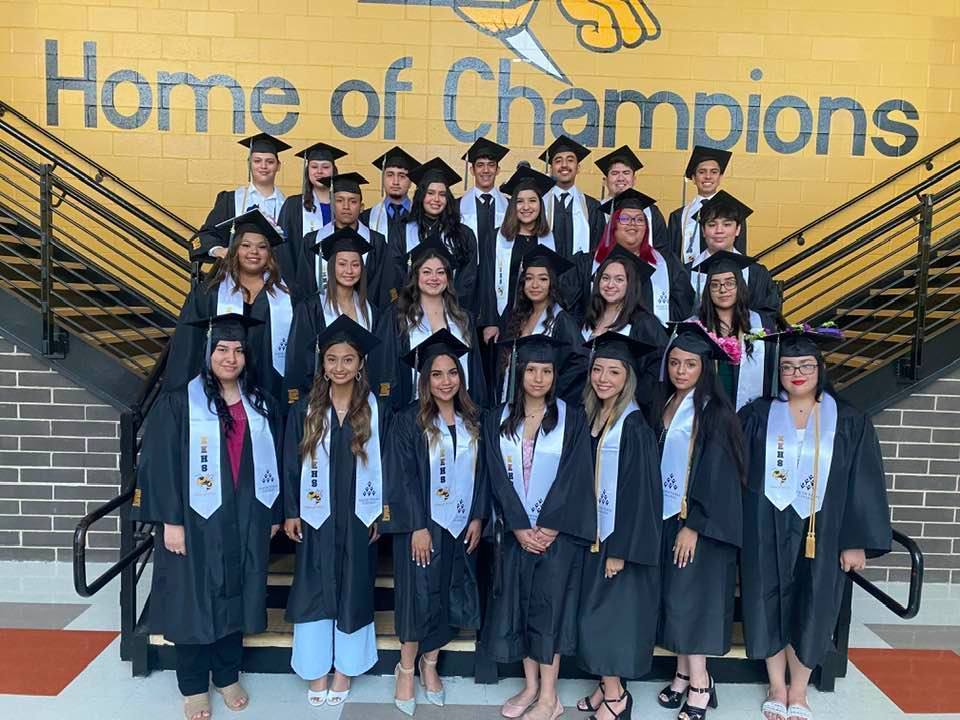 EEISD ACE Programs 1st Annual Spring Expo was a great success, thank you to everyone who made this event possible.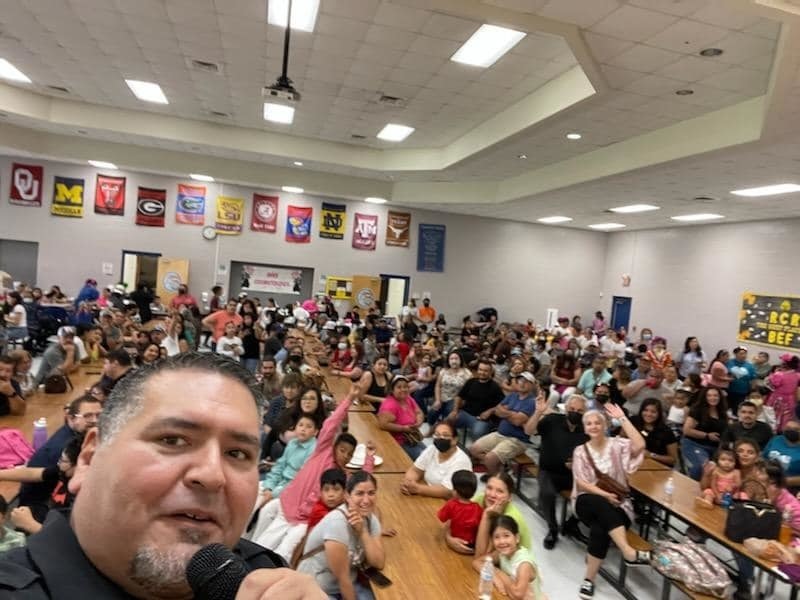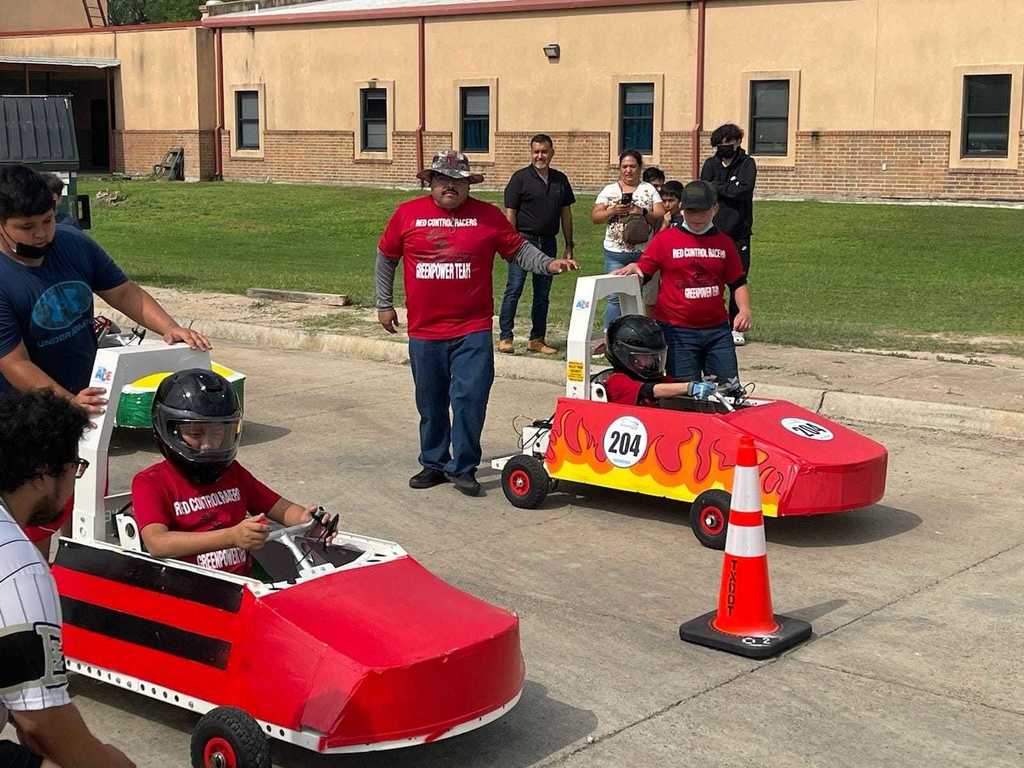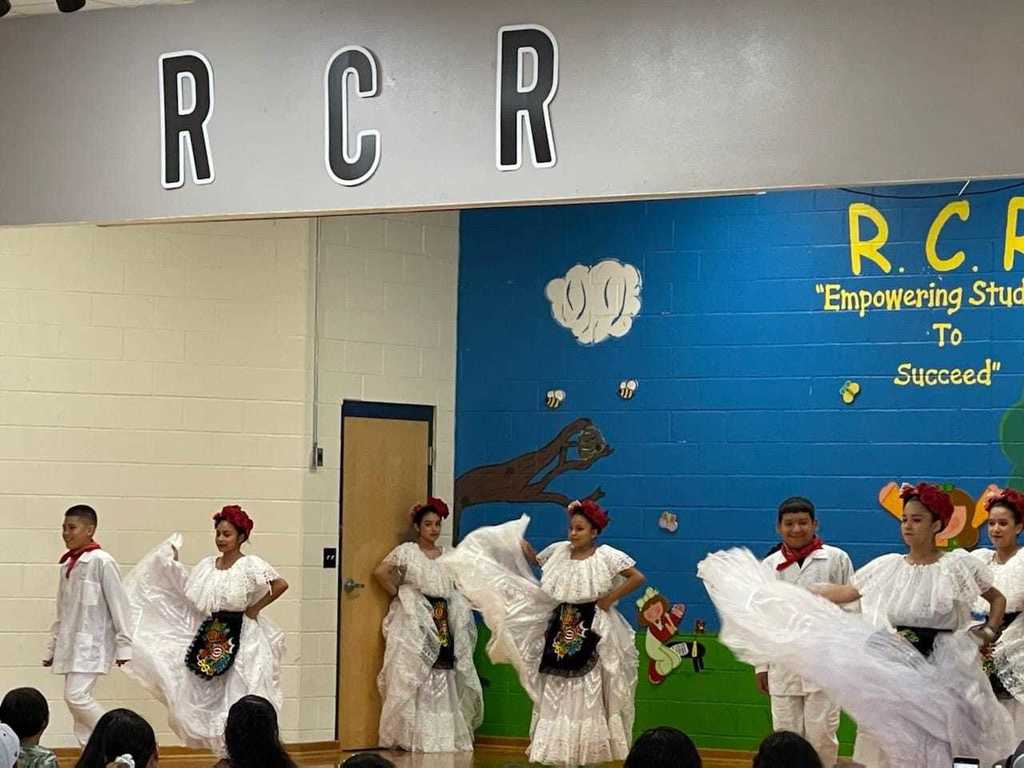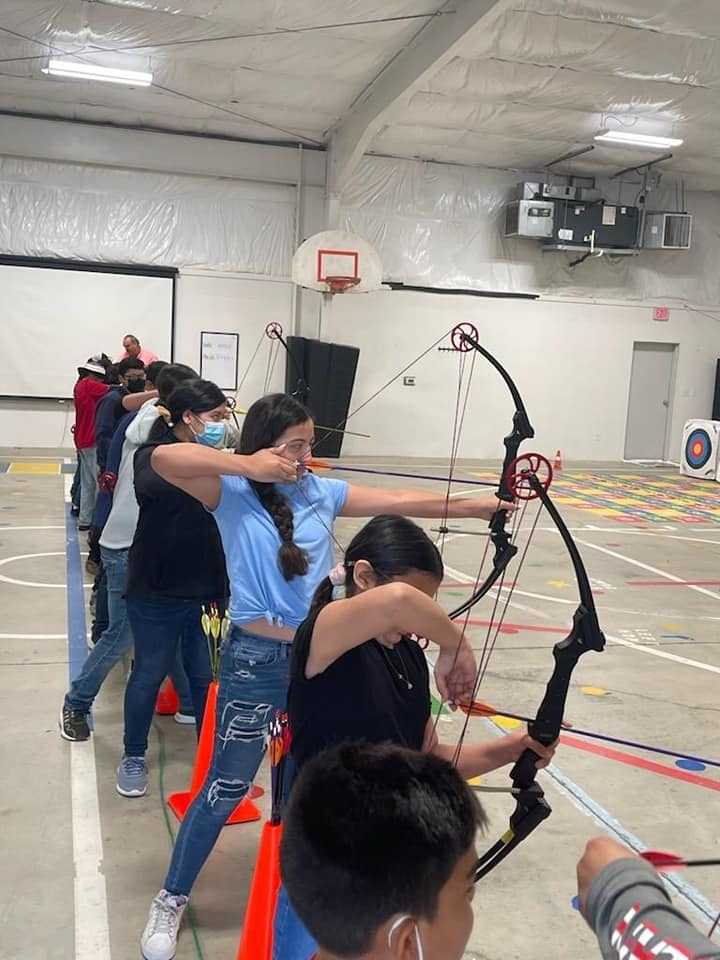 Tea Time, girl time with the Principal at Ybarra! The topics of discussion were etiquette, self-respect and peer pressure.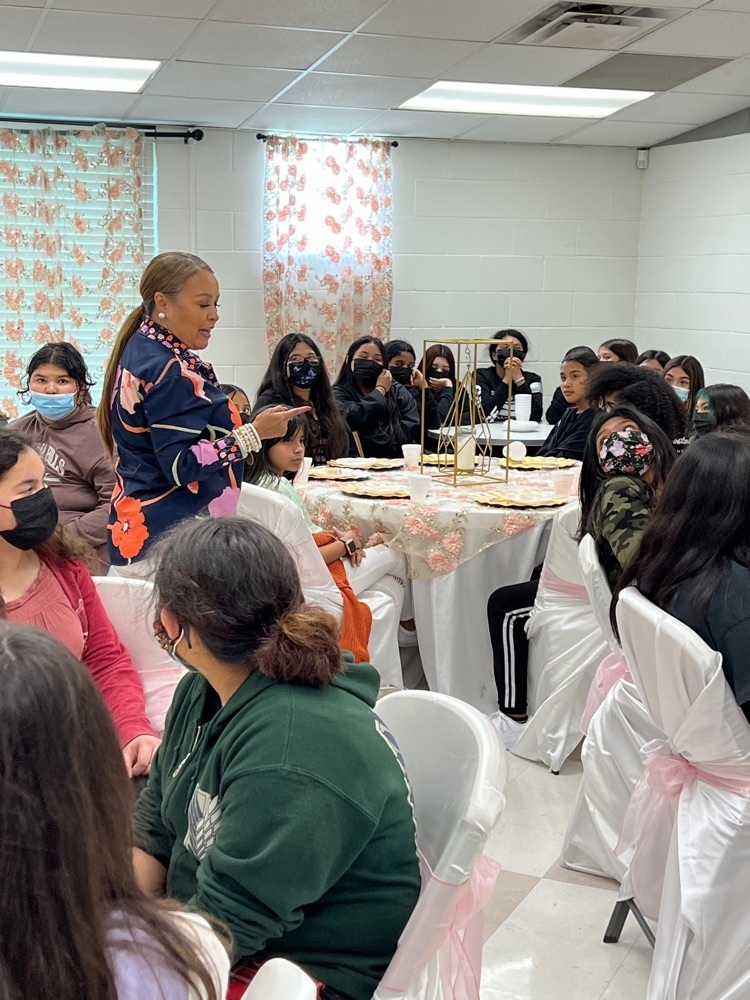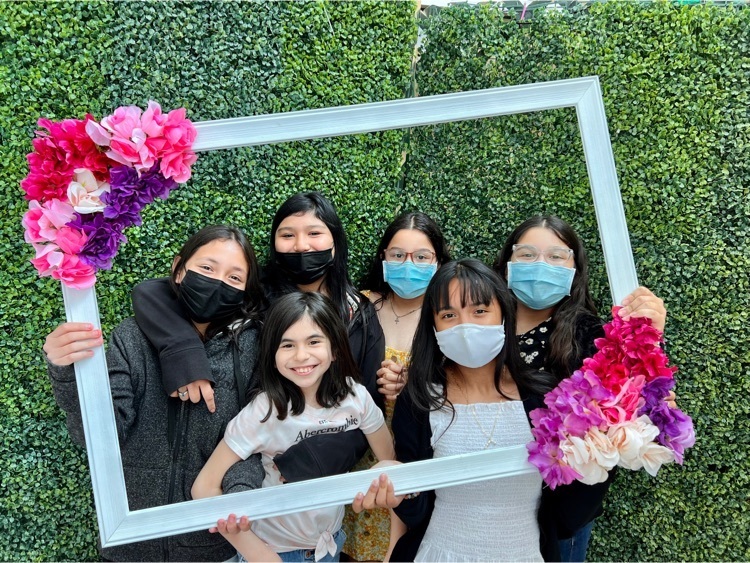 Tea Party for our TEA-rrific TEA-chers at Ybarra! Happy Teacher Appreciation Week!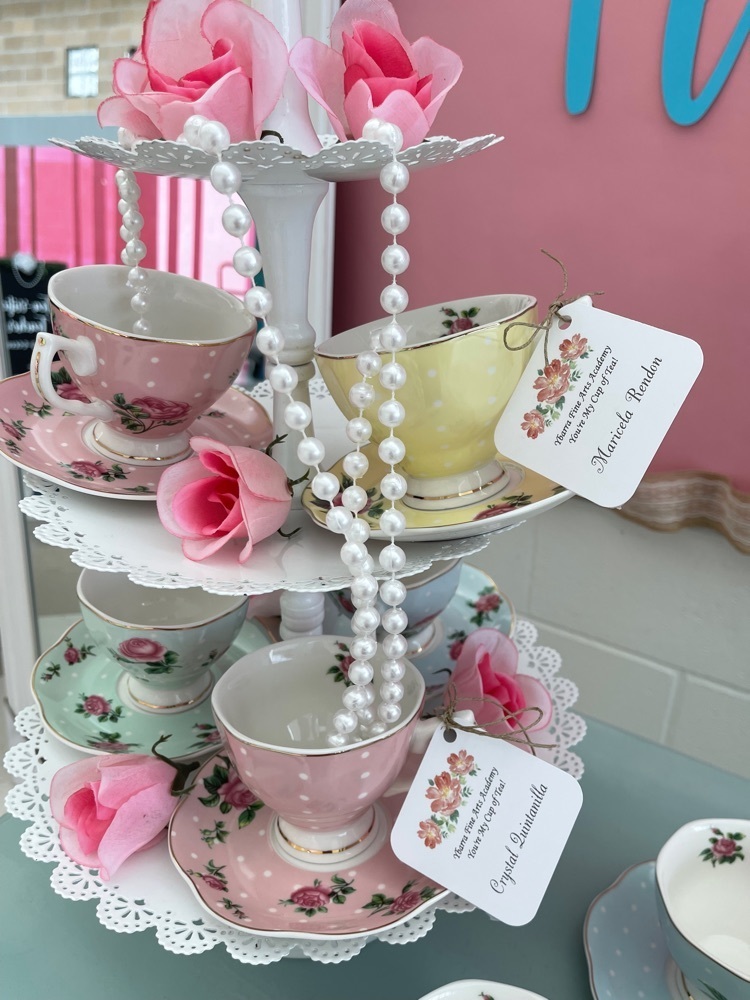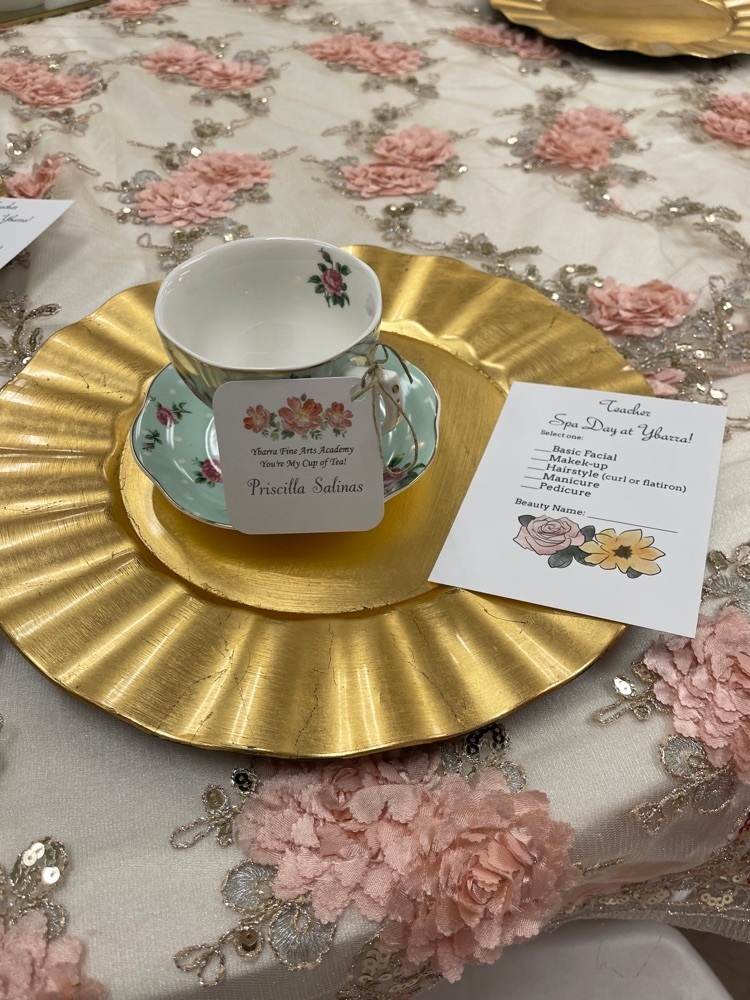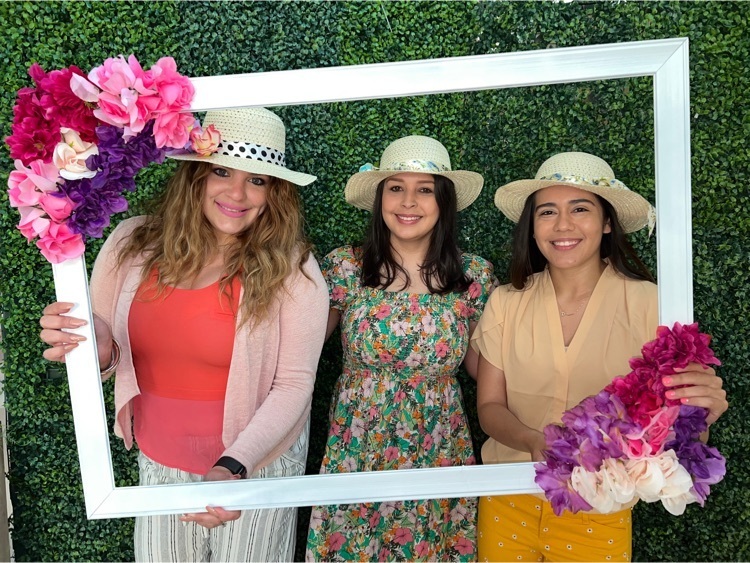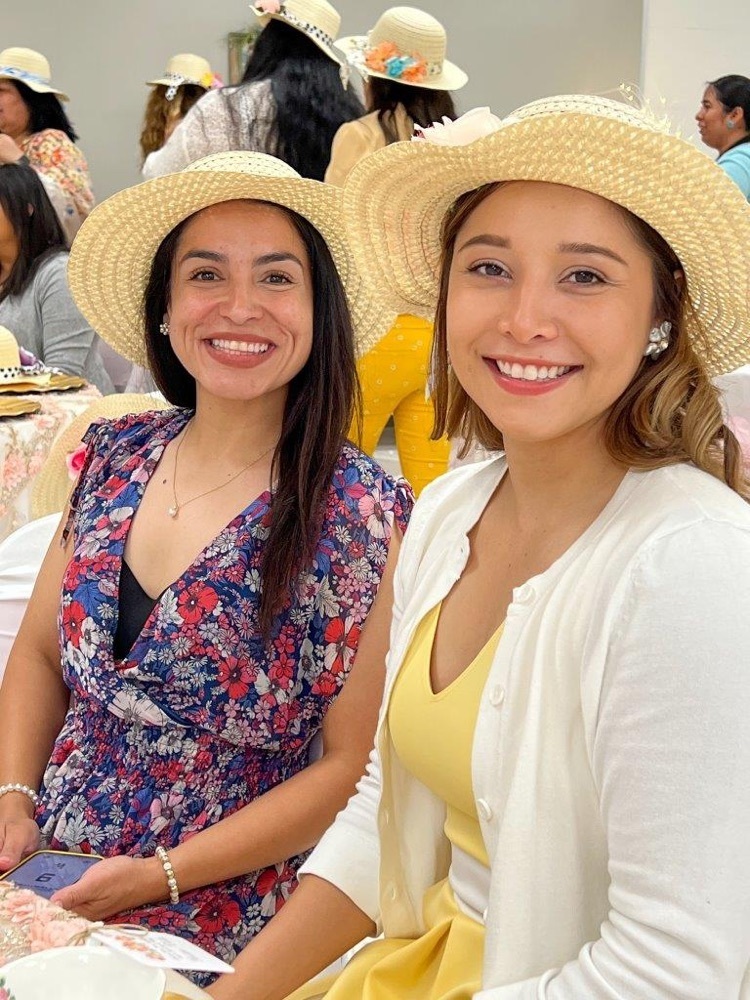 The EEISD ACE Program invites students and parents to the Spring ACE Expo on Saturday, May 7th at RCR Elementary School.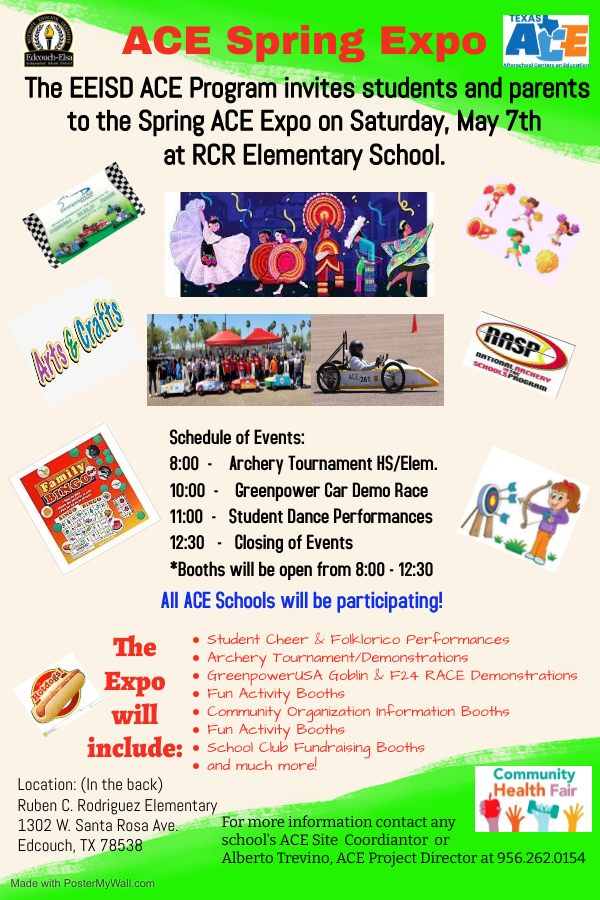 Edcouch-Elsa HS student Council members teamed up and planned an Easter Egg Hunt with our diverse learners! A day full of candy, prizes, and confetti eggs brought happiness and laughter to all who participated. Happy Easter!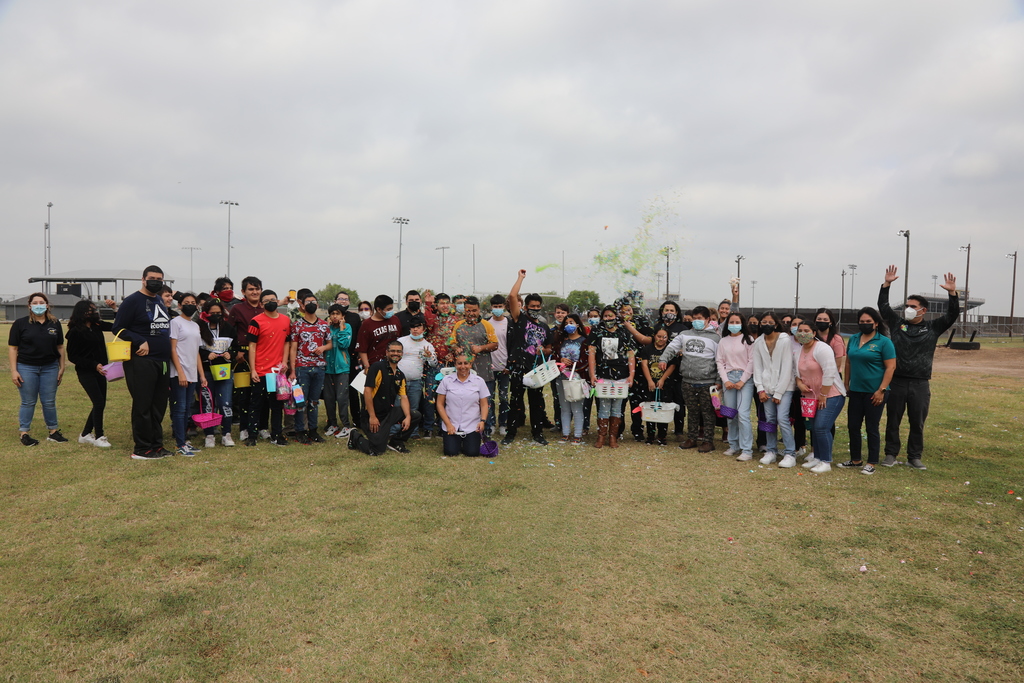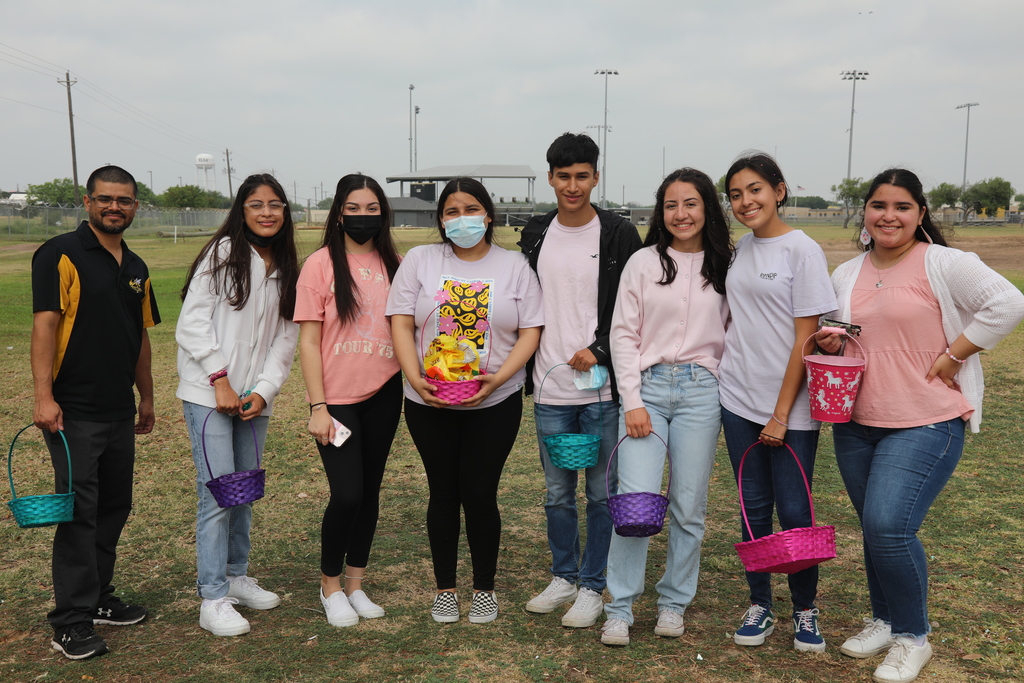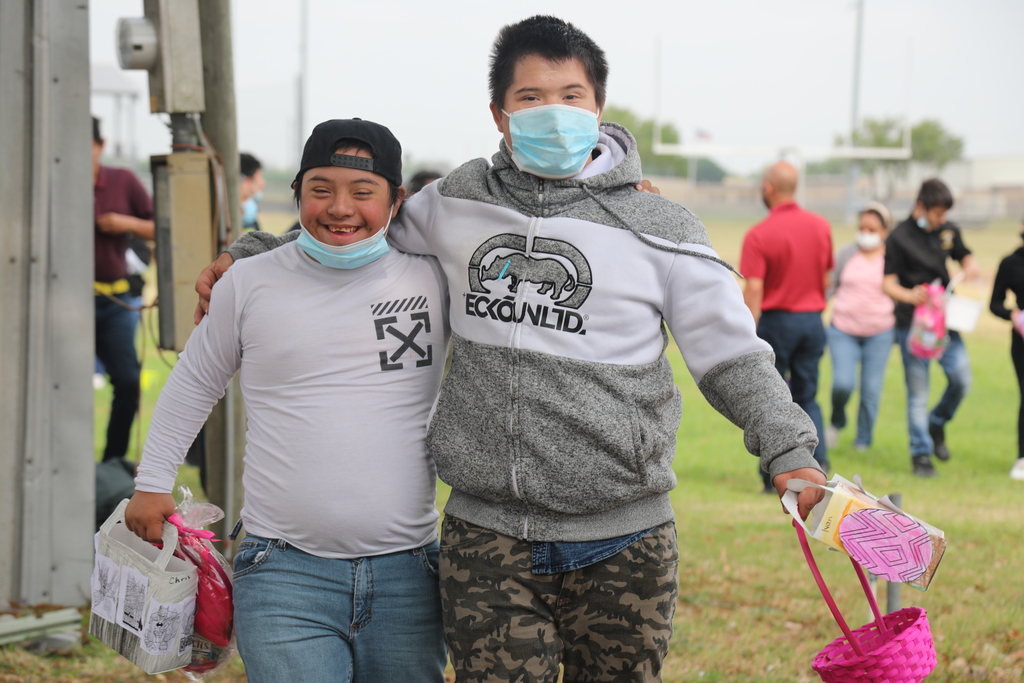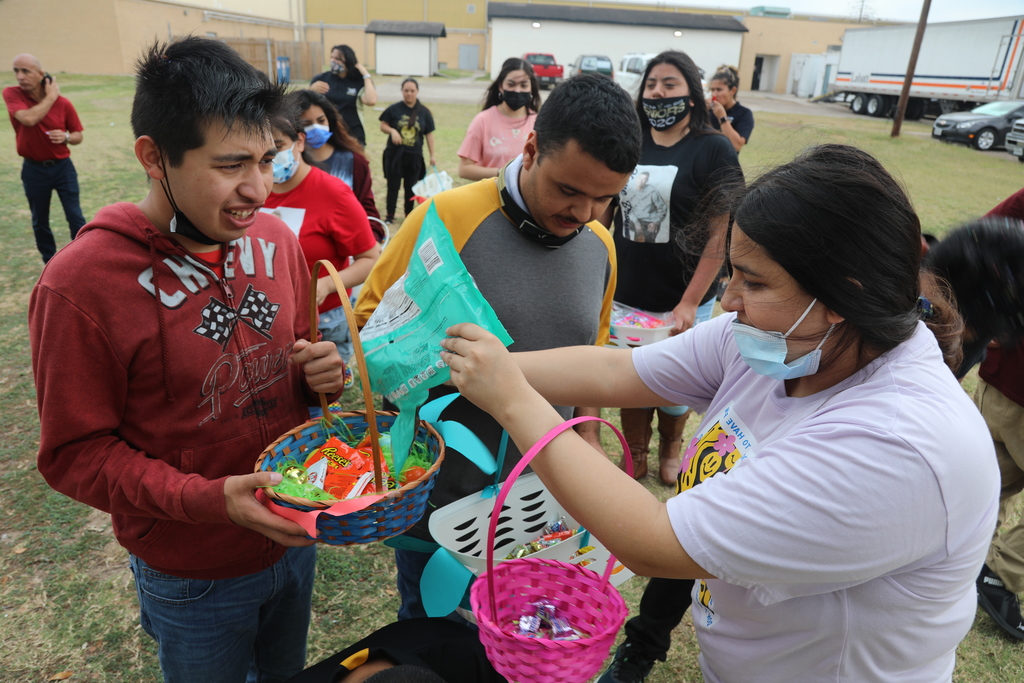 Congratulations to Sasha Rivera for earning a scholarship for her 4 way speech in Pharr, TX.