Jorge Rolando Gutierrez's Early Childhood Mrs. Maria Perez class had the best attendance for the first six weeks.


John F. Kennedy Elementary Mrs. Rodriguez's 5th-grade class received the highest attendance average for the 1st six weeks of school.


Lyndon B. Johnson Mrs. Brandi Perez's 3rd grade class had the best attendance for the first six weeks.


Ruben C. Rodriguez Elementary Miss Rivera's kindergarten class had the best attendance for the first six weeks.


Santiago Garcia Elementary Mrs. Elizabeth Rivera's 4th Grade class is awarded a medal for having the highest percentage of perfect attendance for the first six weeks.

Hello Community, We had our first Parent meeting headed by our PFE Specialist Mrs. Esmer Almanza. We had over 50 parents in our cafeteria. Thank you for supporting our students and our staff.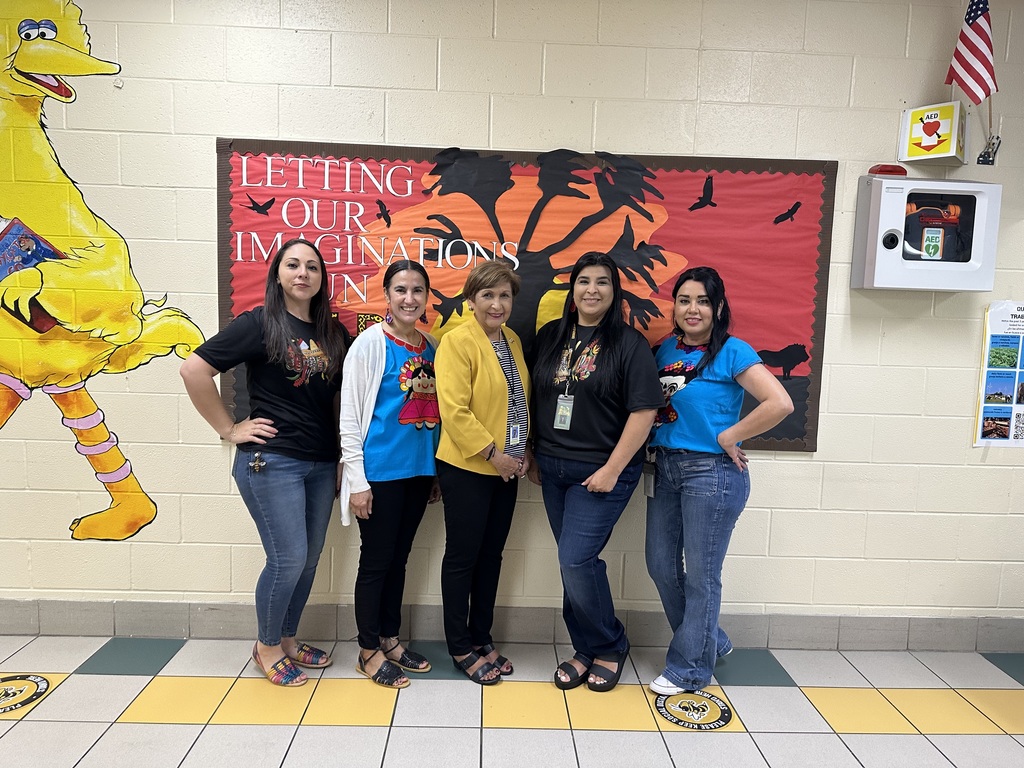 RCR Elementary Mr.Garza's kindergarten class counting using manipulatives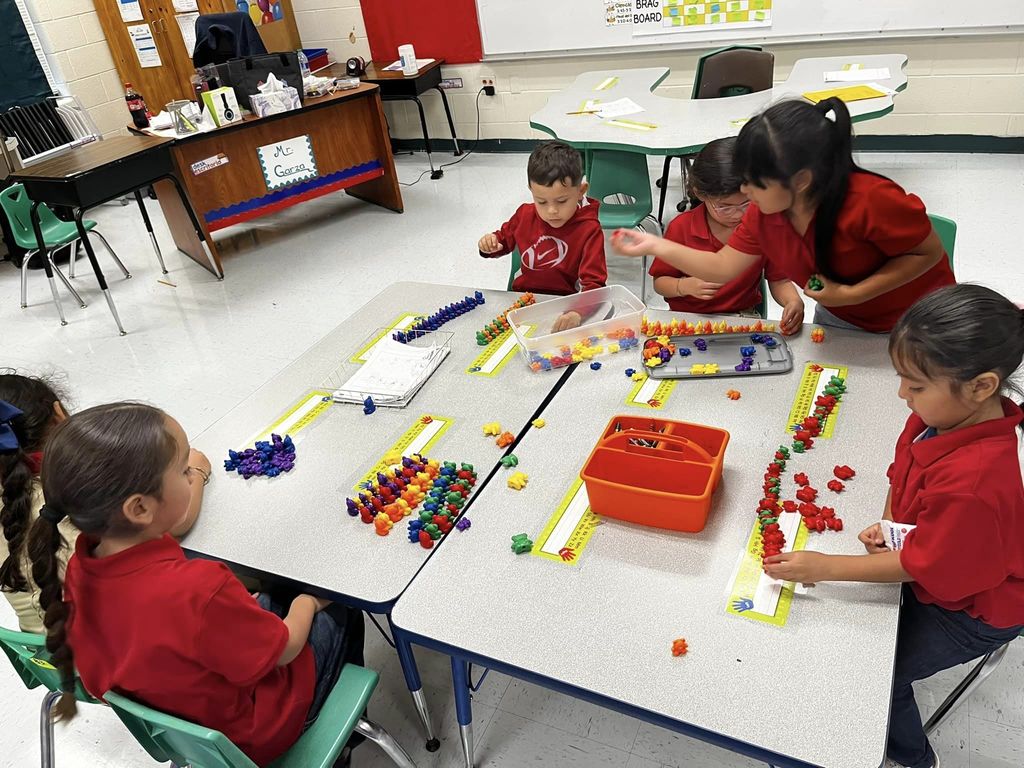 Congratulations to the Yellowjacket tennis team for defeating the Mercedes Tigers. They currently sit 1-0 in district play and take on the Pace Vikings this Saturday.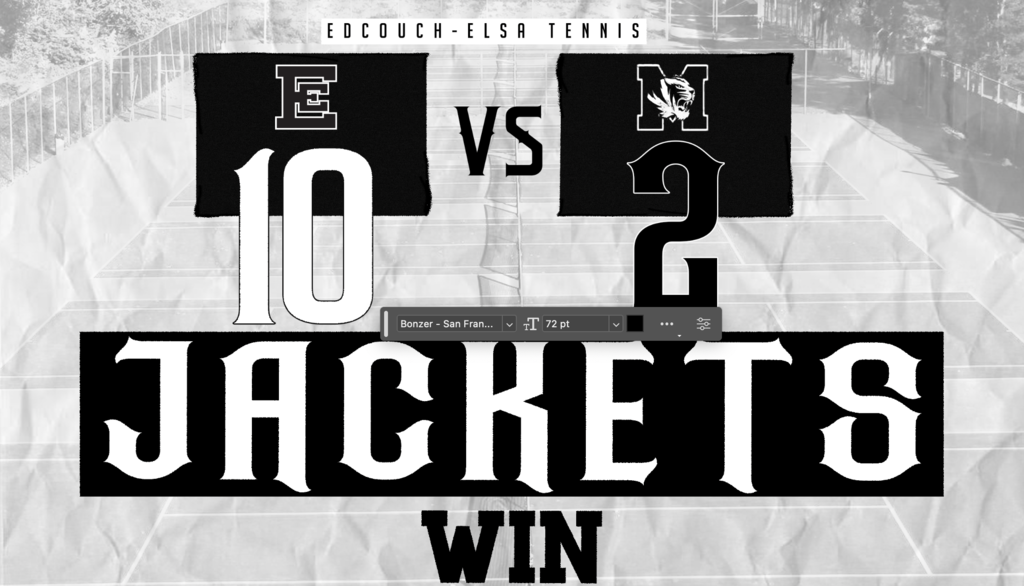 Edcouch-Elsa ISD Inclement Weather Update: Monitoring Gulf Weather Situation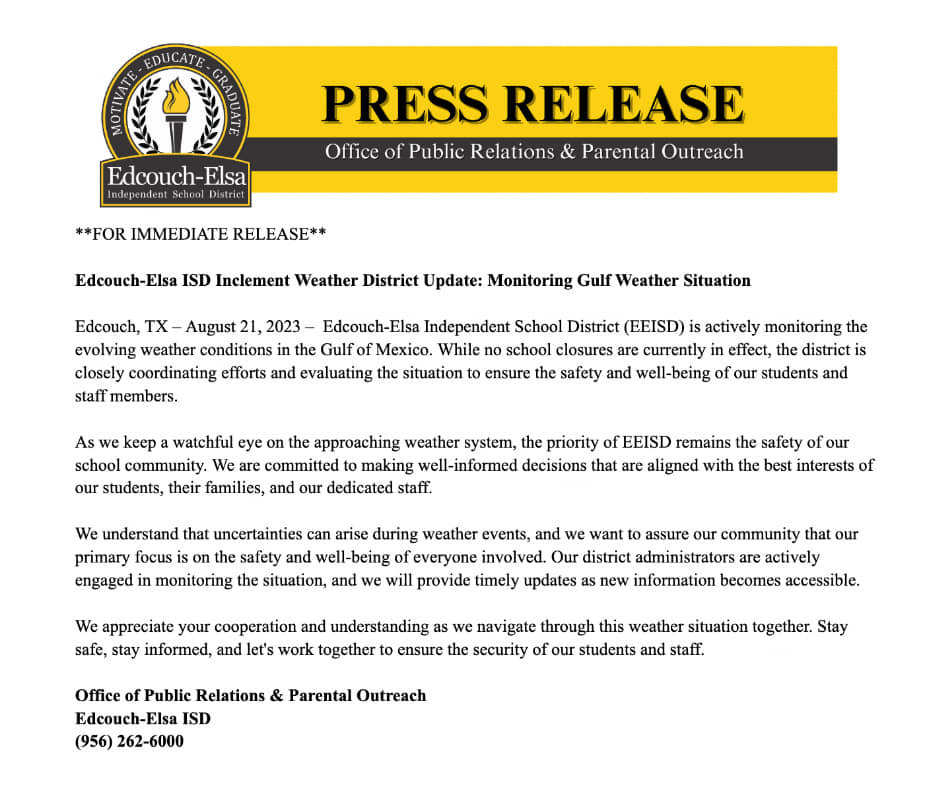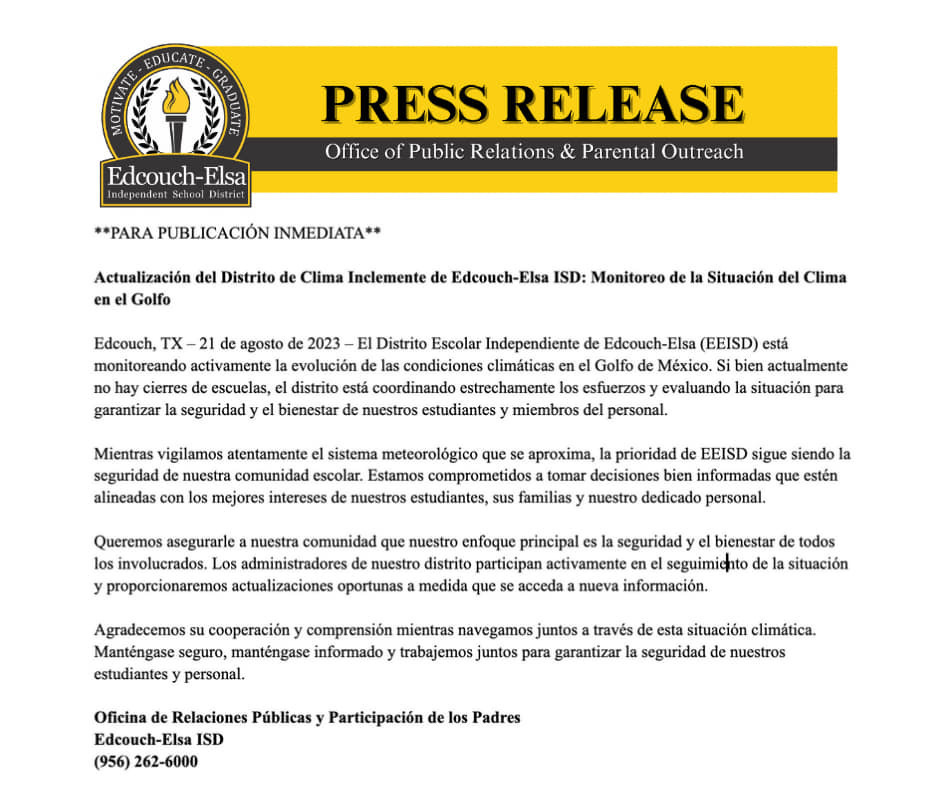 The Weslaco Area Chamber of Commerce & Visitors Center is pleased to announce the upcoming 4th Annual Back2School Teacher/Educator Fair! The chamber along with its event sponsors invite all Mid-Valley educators to celebrate the school year at the 4th annual Back2School Teacher/Educator Fair. This event is intended to provide supplies and goods for our educators.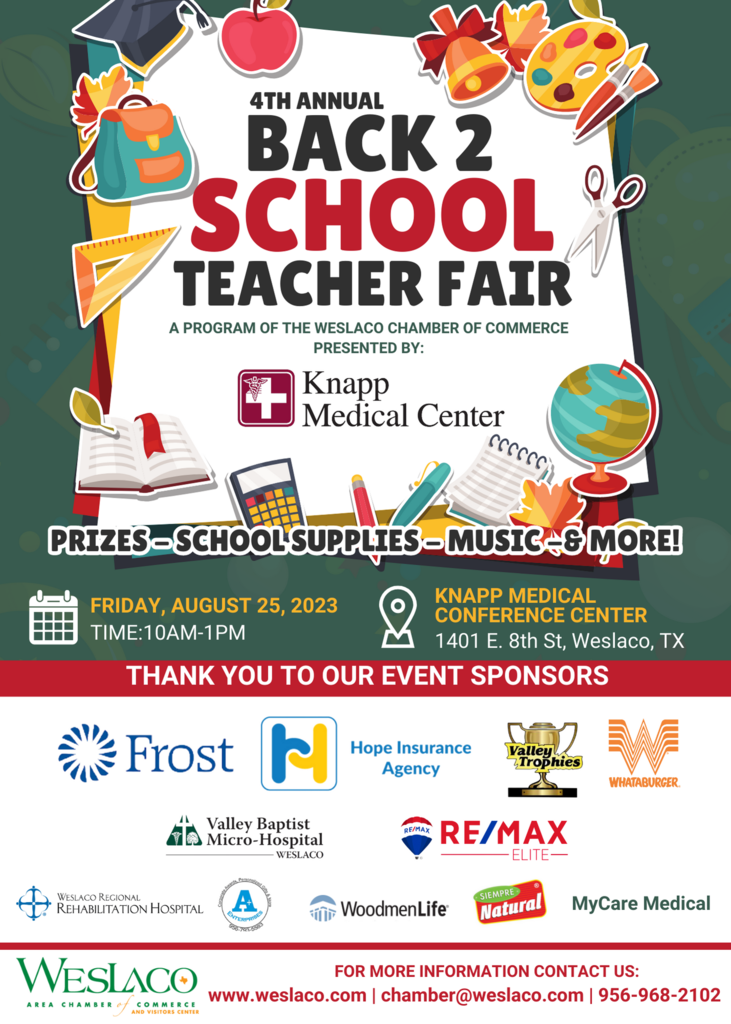 Edcouch-Elsa ISD Administration Resumes regular work hours.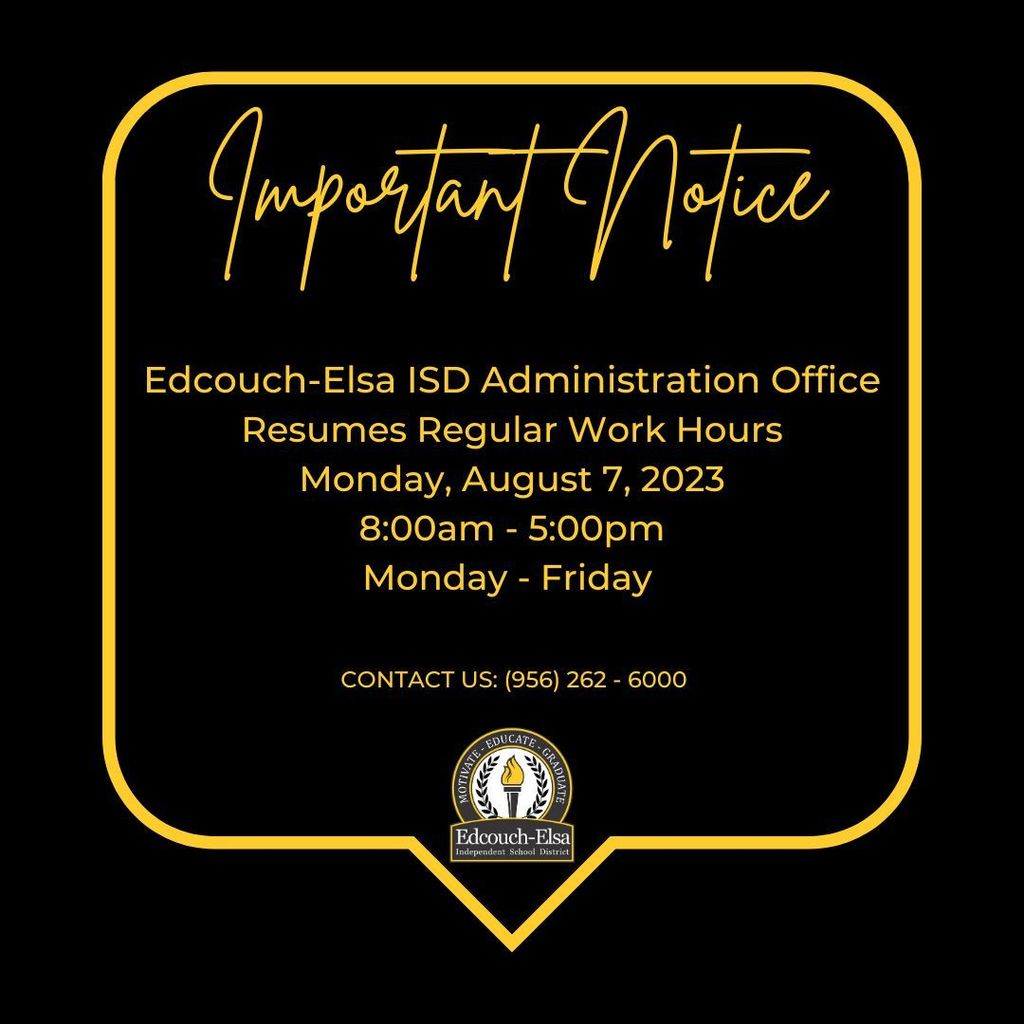 Learning never ends! EEISD District Leadership Institute Day 1 is taking place right now. New goals. Pride in Excellence! Together We Can!🥇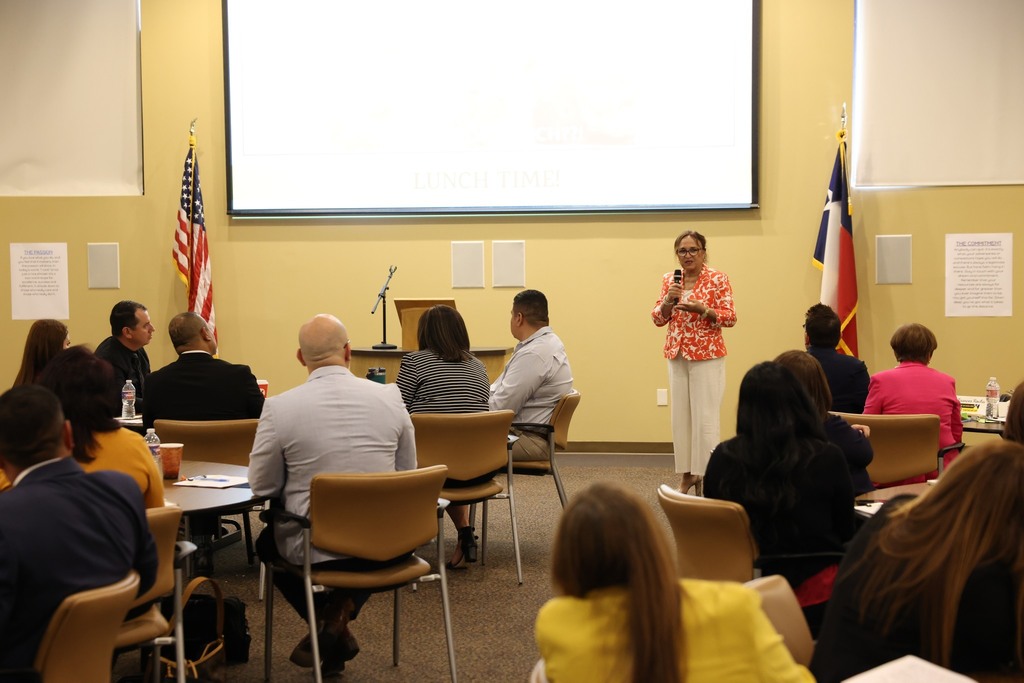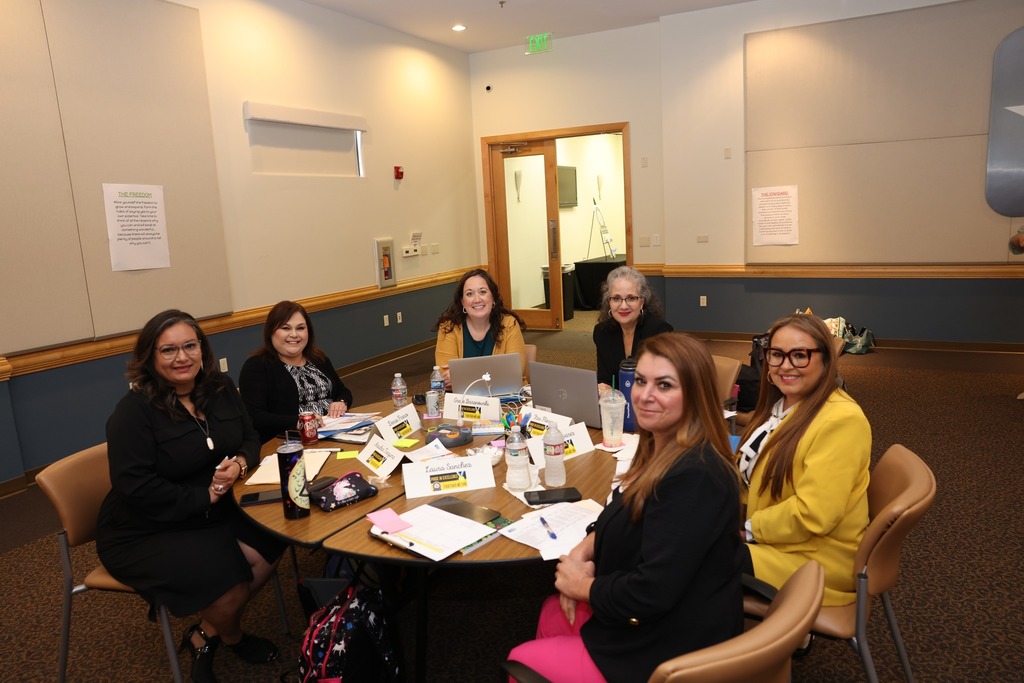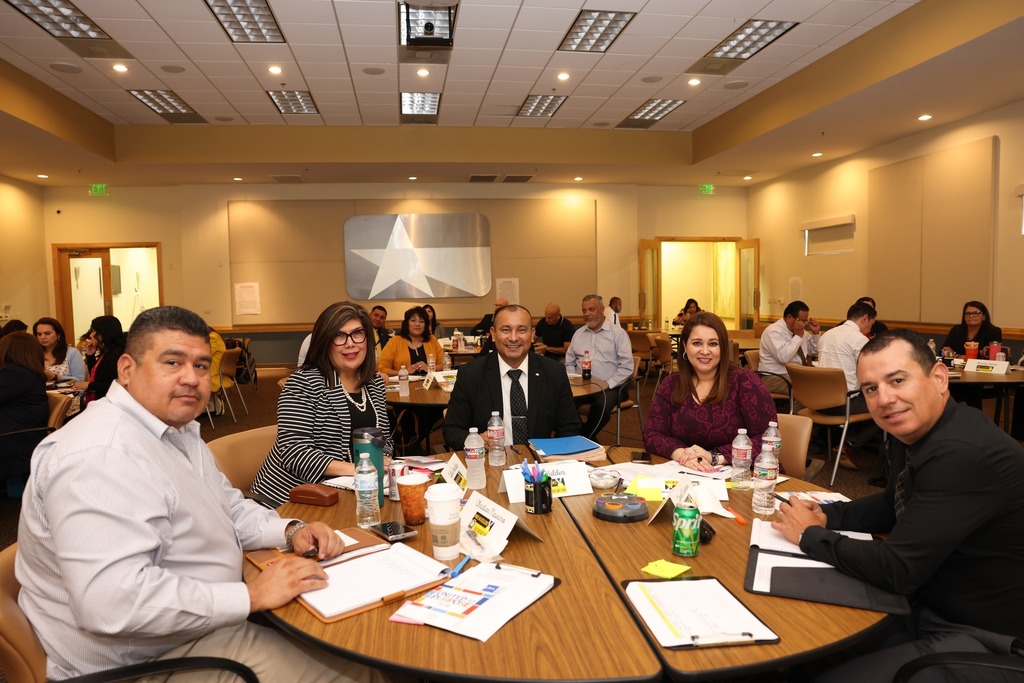 Save the Date! Edcouch-Elsa ISD will be offering on-site registration for the new school year. Please stop by to register your child and secure a spot for next year. Thank you for choosing EEISD.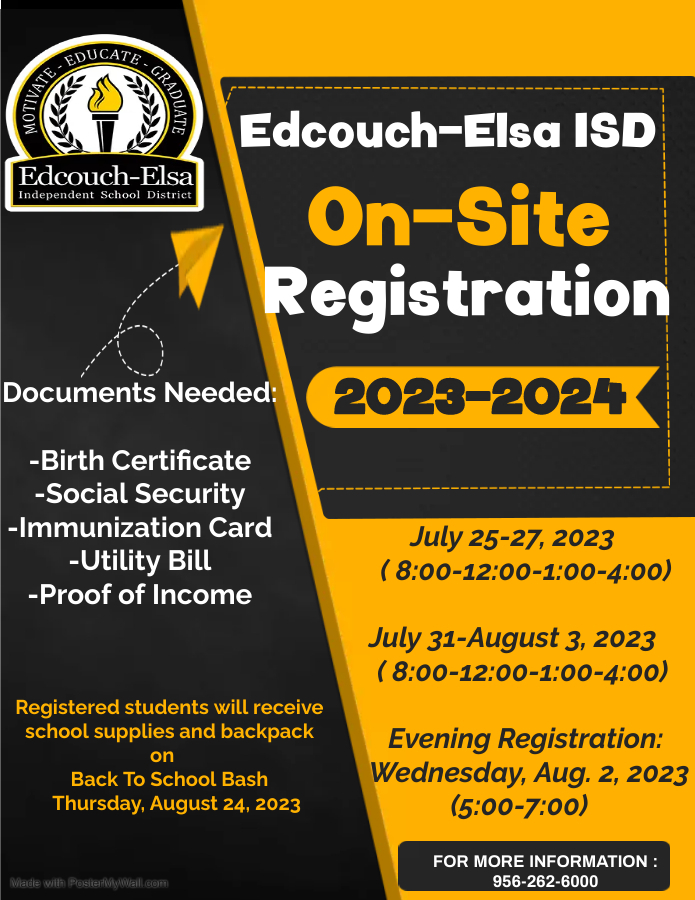 Yellowjacket Family, Edcouch-Elsa ISD Administration Offices Summer Hours of Operation for July 10th through August 3rd: 7:30am - 6:00pm Monday - Thursday (Closed Fridays) Resume Regular Hours August 7th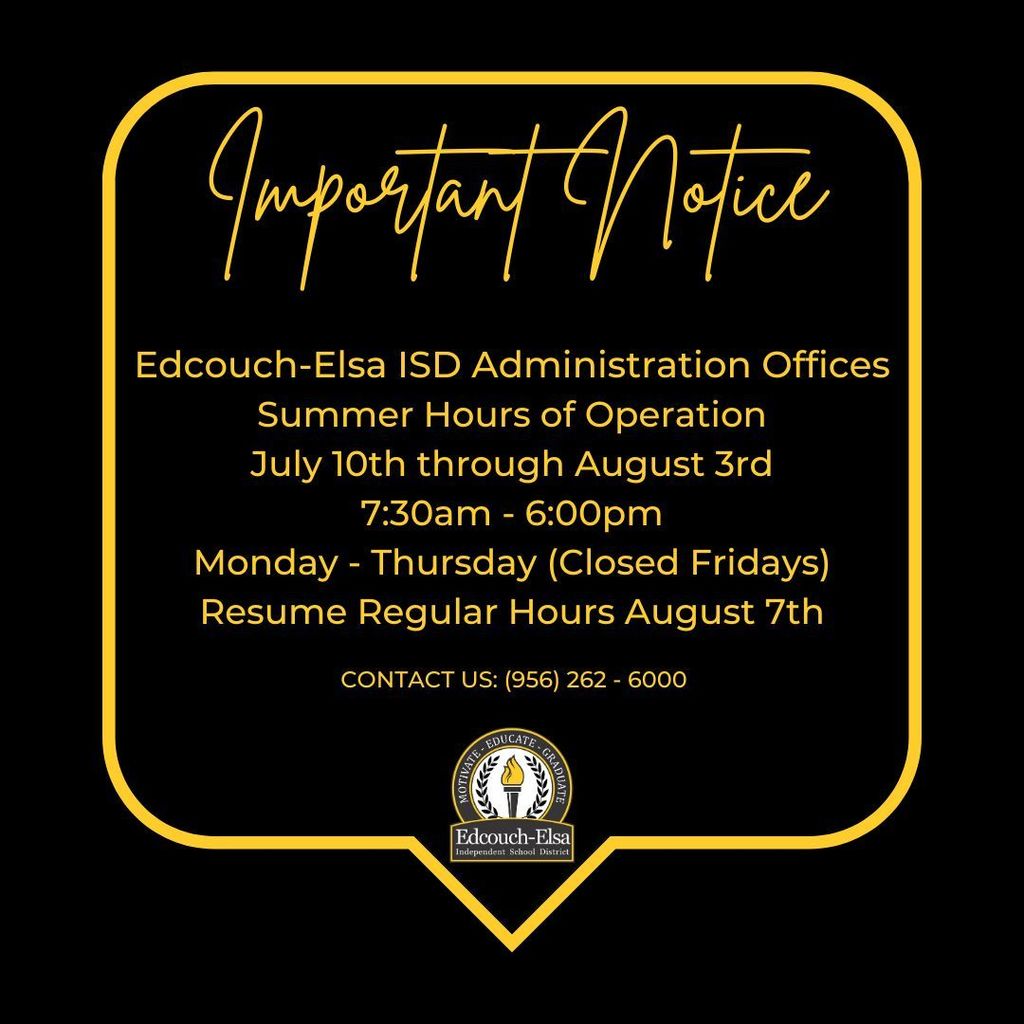 Our Administration Building-Human Resources Office will be open this Friday, June 16, 2023 from 8:00am - 3:00pm. Thank you.

ACE Summer Camp Registration Date and Time.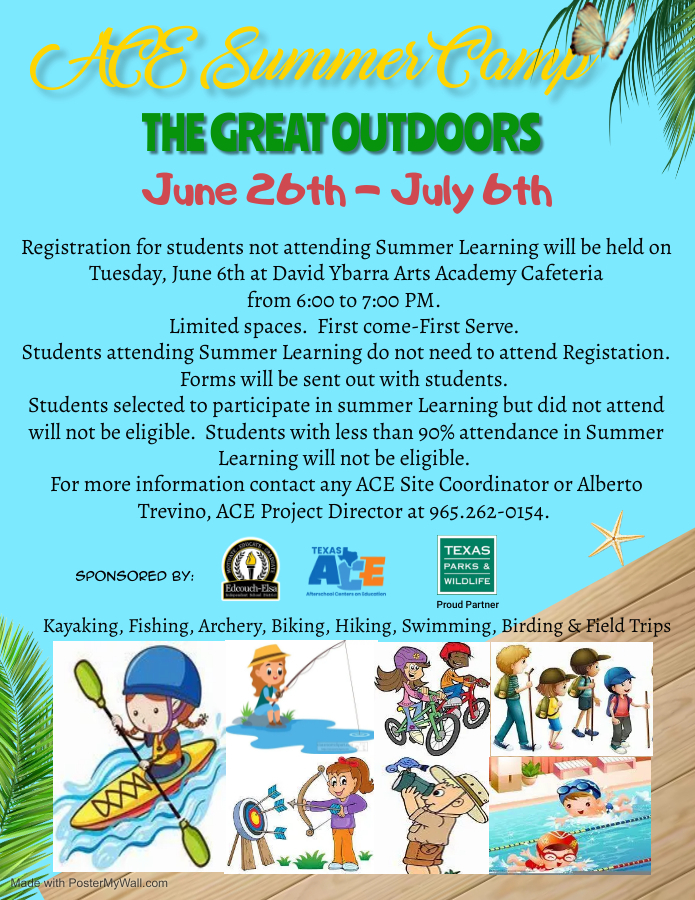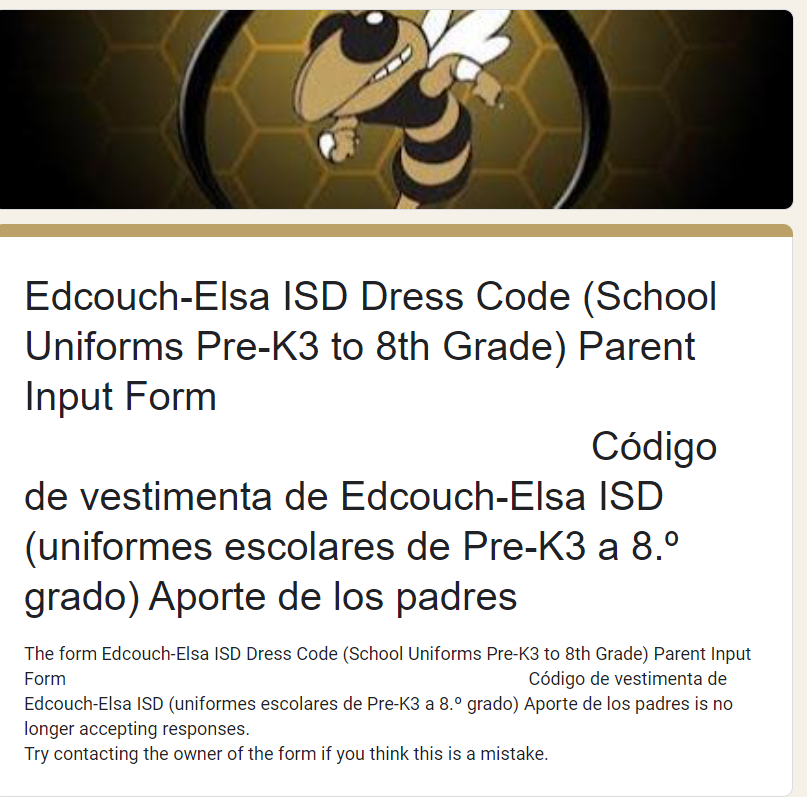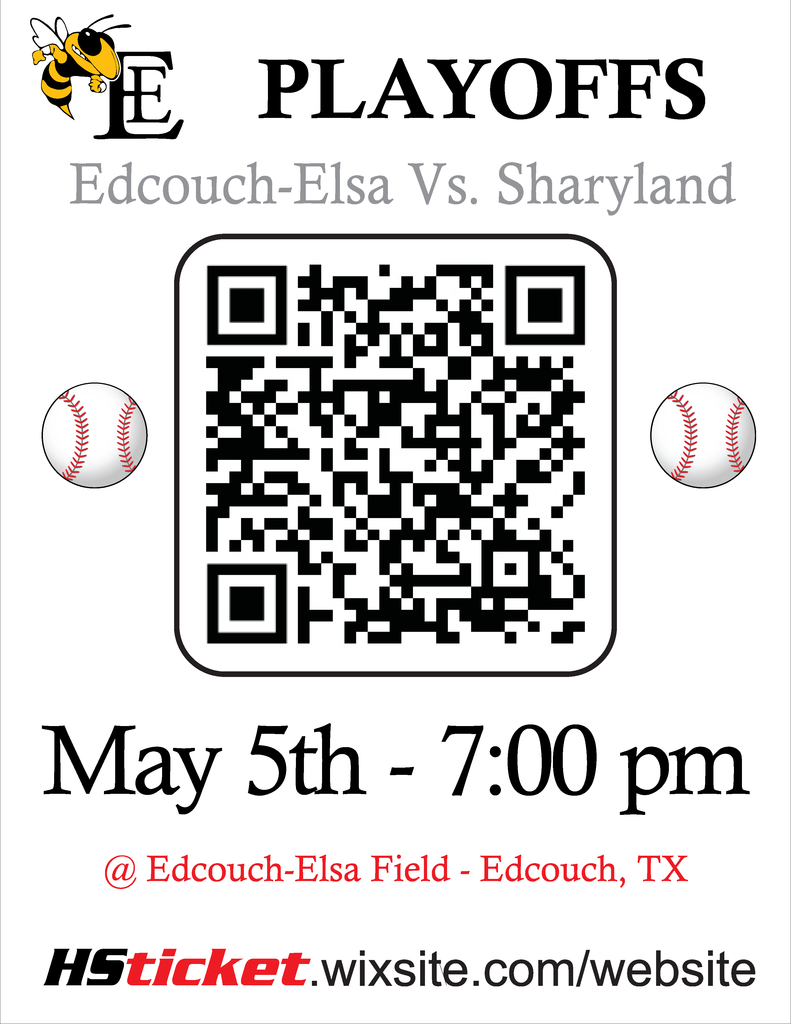 Attention YellowJacket Family: We are proud to announce and invite all our staff to attend next week's EEISD Staff College Fair on Tues. (4/18). There will be representatives from different colleges and universities providing information for any staff interested in furthering their education to attain a bachelor's, master's, or doctoral degree. Hope to see you there!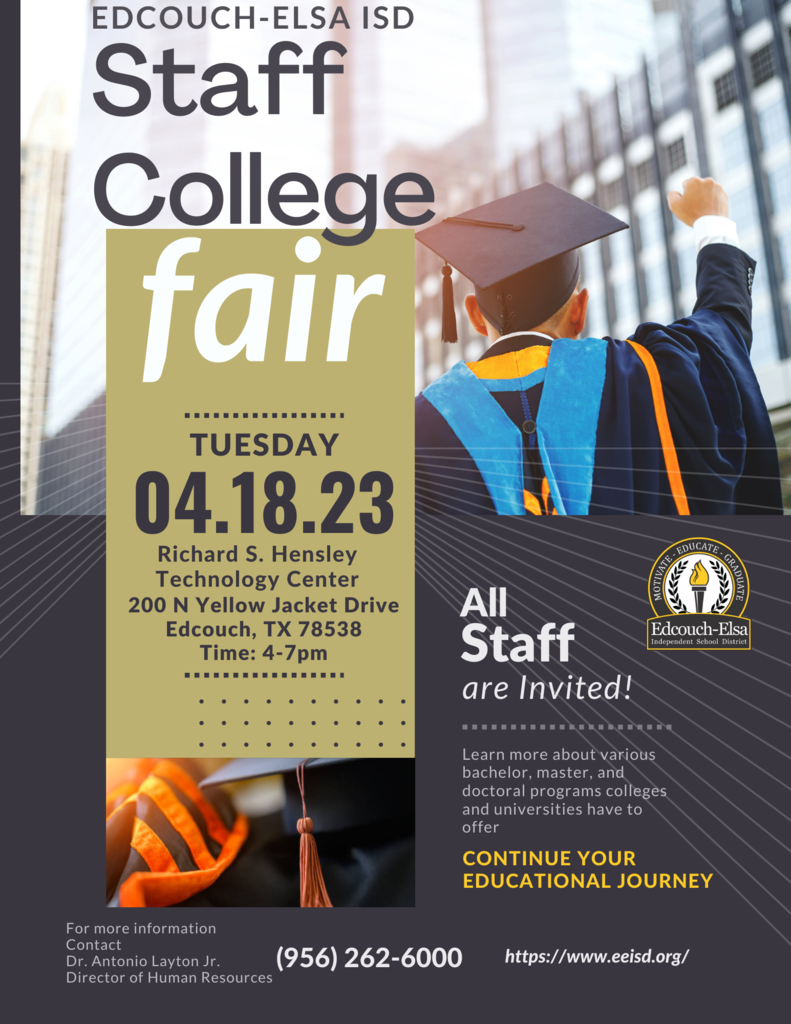 E-E ISD invites all our parents of Bilingual students to join us at our Spring Community Engagement Event.