Is your Yellowjacket a part of the Class of 2023? Then this announcement is for you! Please join us for our Senior Parent Meeting!
It's National School Board Month! Thank you EEISD Board President Rolando Lozano for all that you do for our students and community!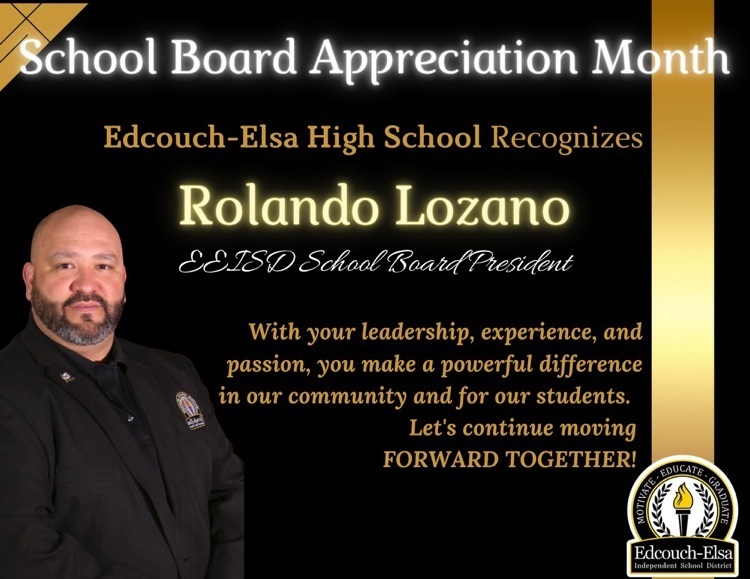 Do you lift? Our Lady Jackets and YELLOWJACKETS are PUMPed up for Powerlifting Season! They both won the Edcouch Elsa Invitational Meet! #WeAreEDCOUCHELSA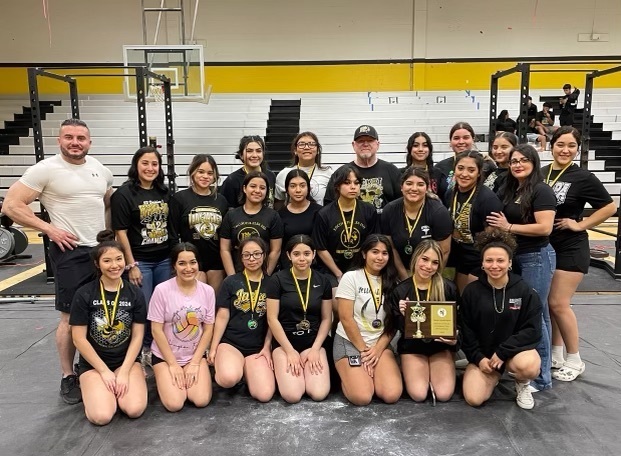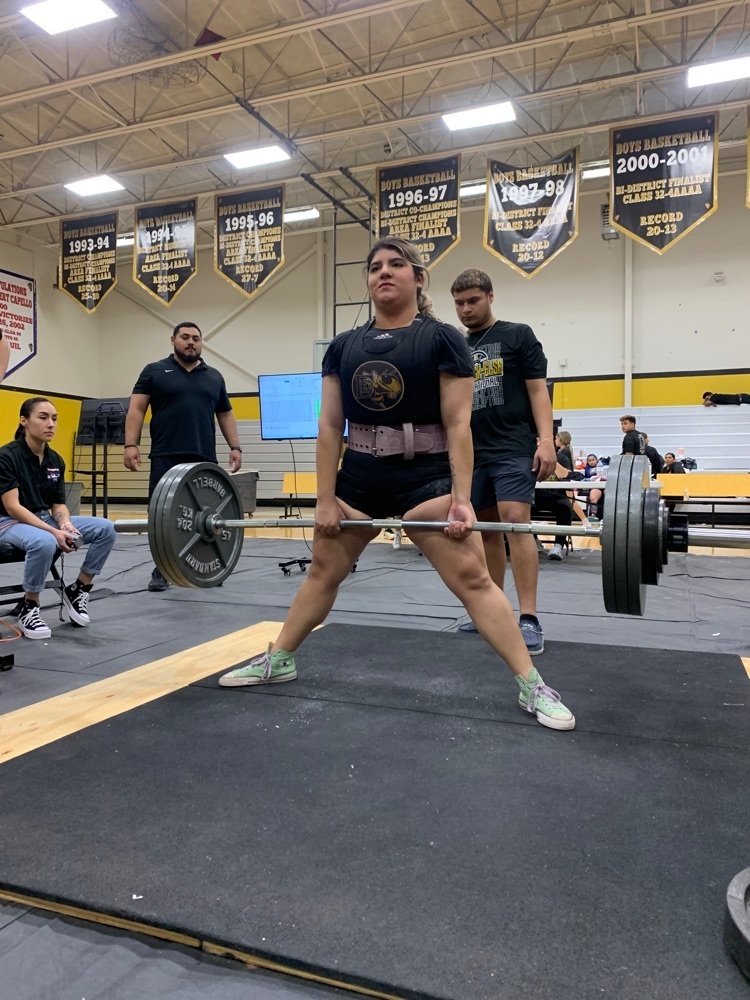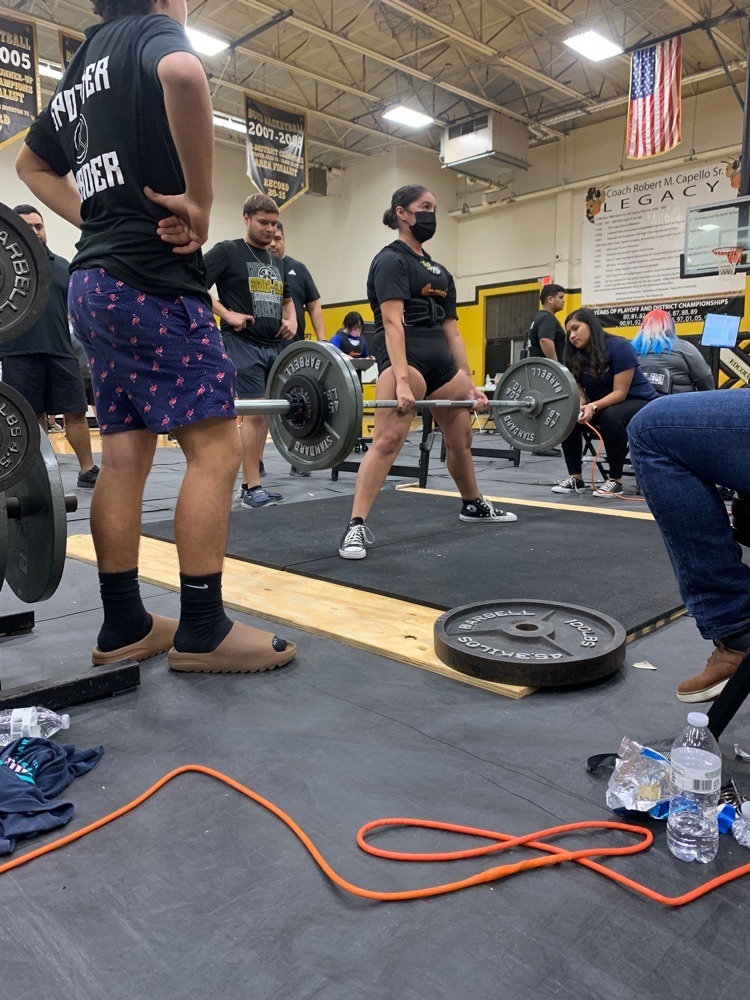 Congratulations to Yanissa Ybarra for earning her associates degree from STC this week! She is the first college graduate from the EEHS/EC Class of 2023! We are extremely proud of Yanissa and all of her hard work and determination to be the first in her class to earn this tremendous honor!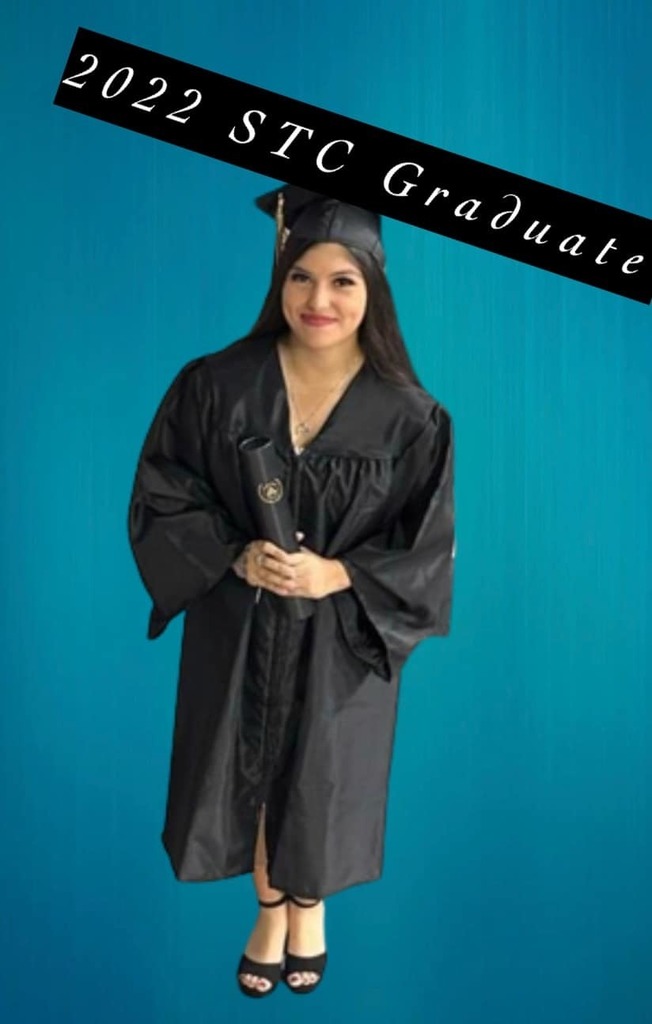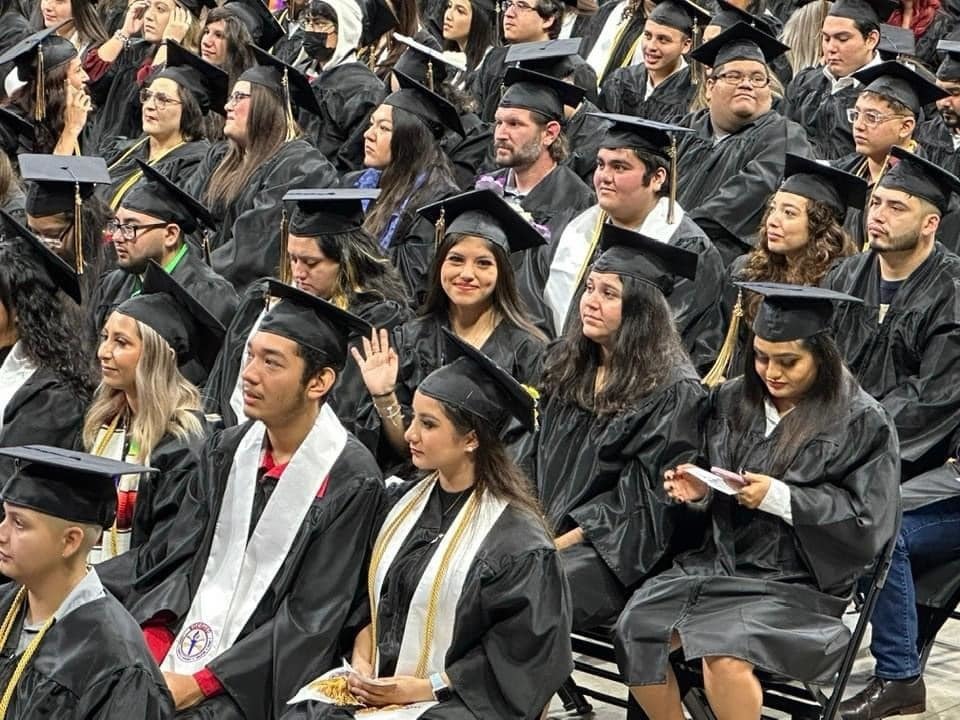 Congratulations to Rebecca Davila being named SECOND TEAM ALL- VALLEY by the RGV Cross Country Coaches Association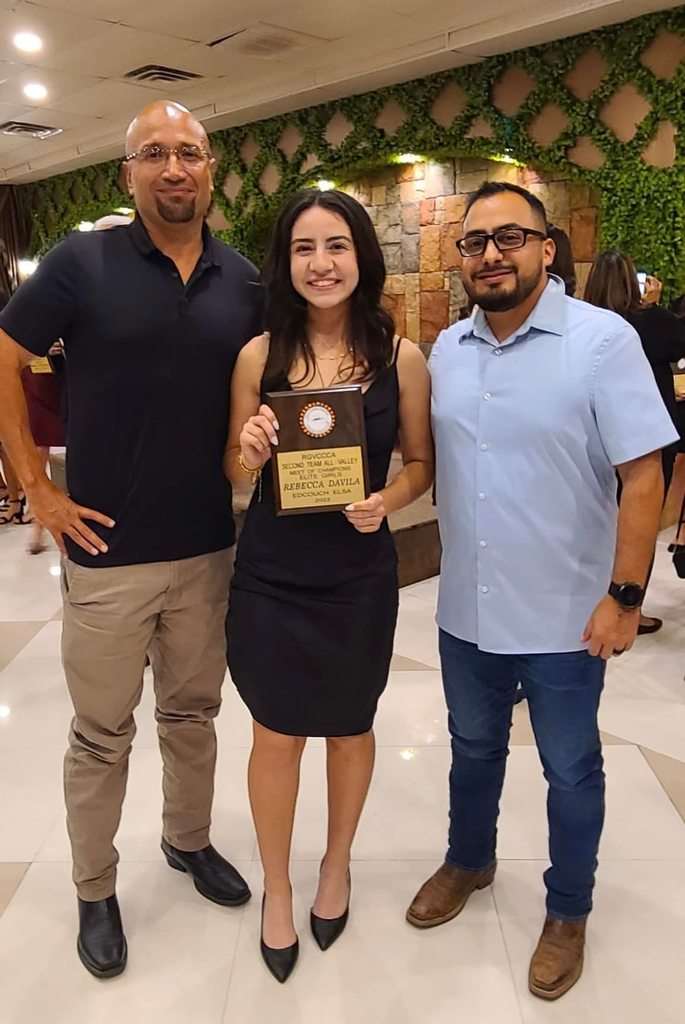 Congratulations to Kaely Trantham on making it to the All Region Symphonic Band! She auditioned in the All State Band Competition and advanced to the next round. Kaely placed 4th on French Horn in Region 28 - 5A. She is a Junior at Edcouch-Elsa High School.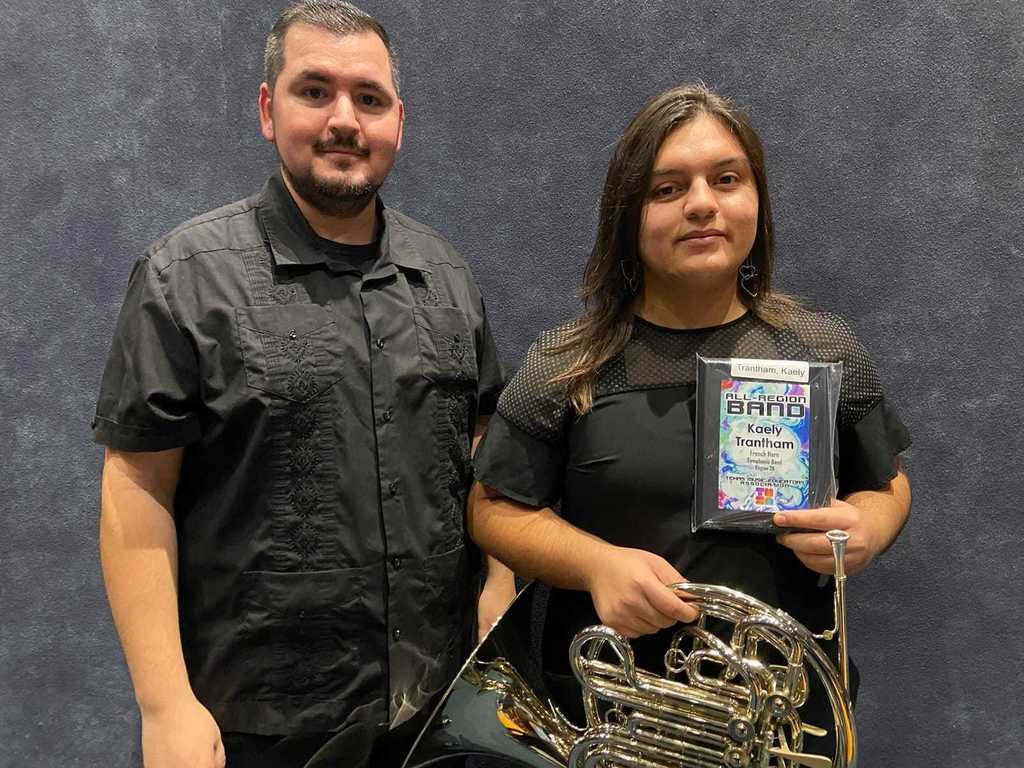 EEISD is grateful for substitutes and all they do for our schools. Thank a substitute teacher today!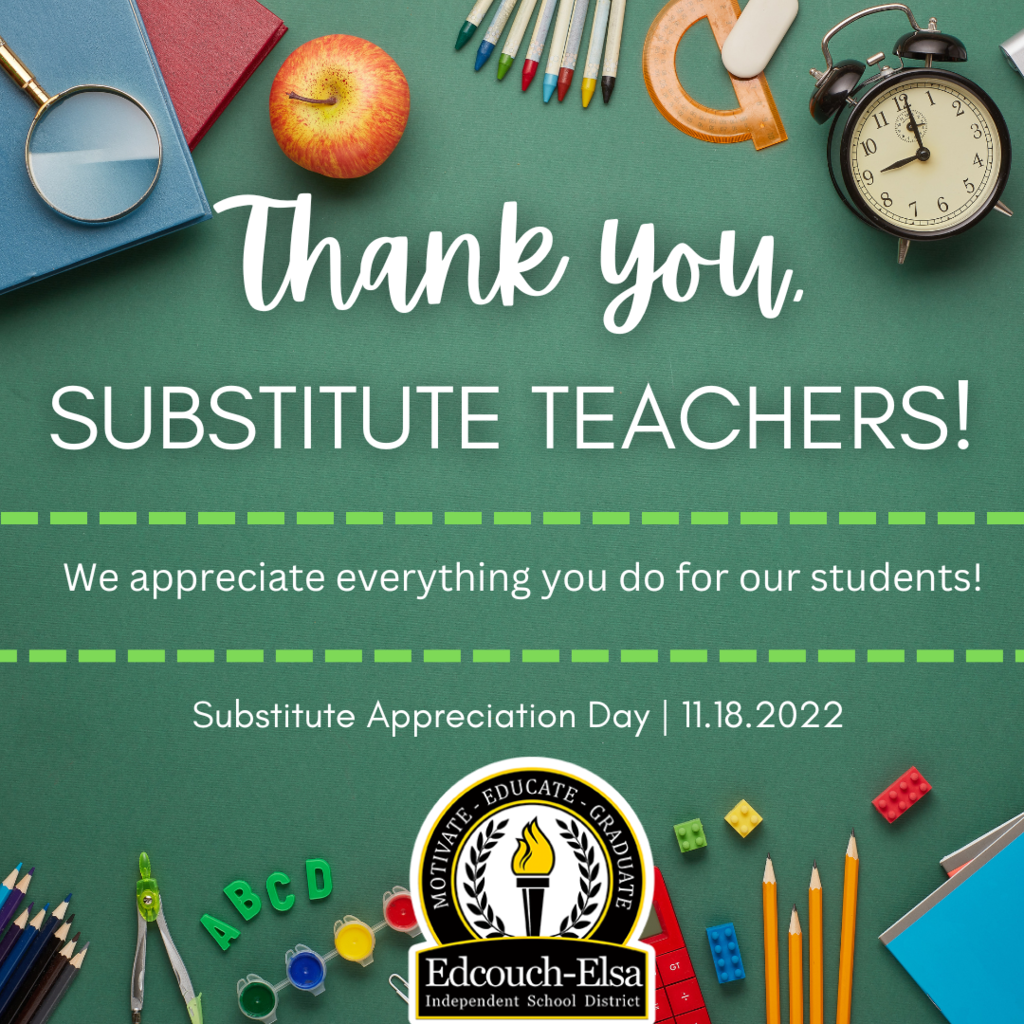 Edcouch-Elsa ISD's ACE program Invites parents and the general public to their 1st Annual GreenpowerUSA Electric Car Race on December 3, 2022. Over 20 cars will be racing from Elementary School Goblins to Middle School and High School F24 cars. Races will be held at the Benny Layton Football Stadium and in the visitor's parking lot. See flyer for more information. Come join us in this historic event!! Fundraising opportunities for EEISD School Clubs will be available through food booths during the race. For more information contact any ACE Site Coordinator or call Alberto Trevino, ACE Project Director at 956. 262.2154 for more information.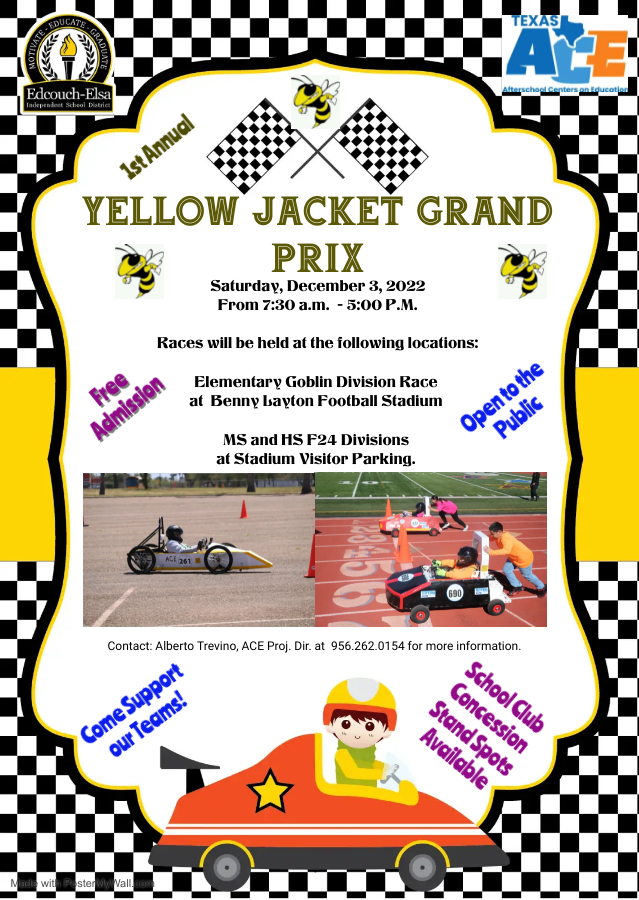 EEHS Senior Panoramic Picture tomorrow!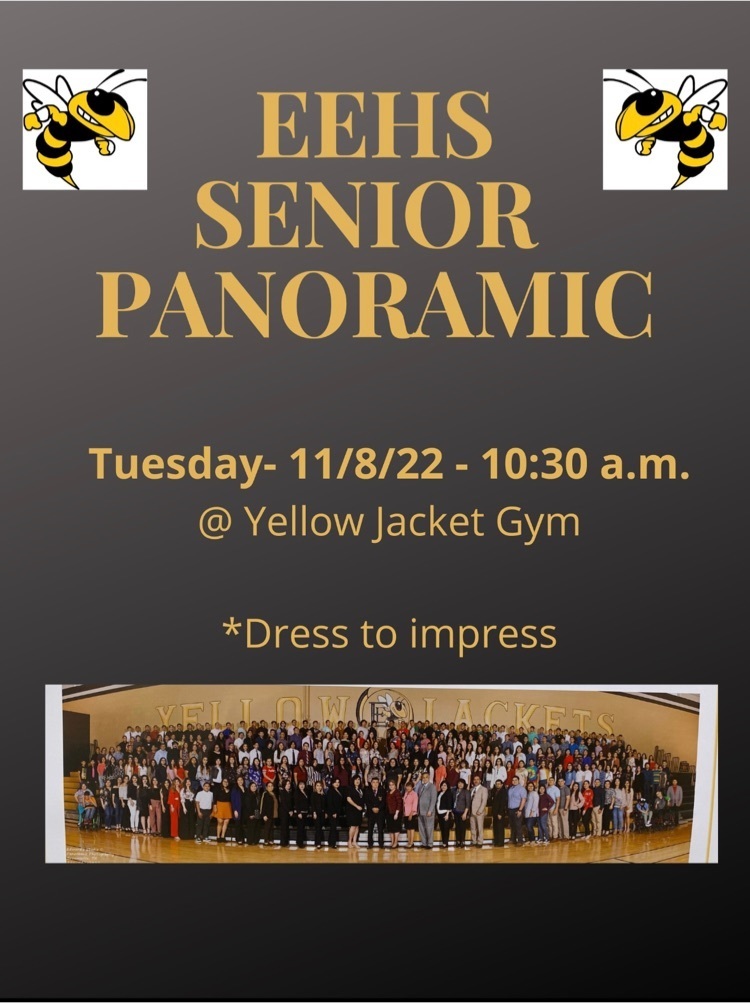 Good Morning- Due to a water leak at Edcouch Elsa HS, and the impact on the city water system, EEHS will be closing campus for the remainder of the day, Friday, October 28, 2022. Buses will be transporting students home. Students who are picked up will be waiting at the south campus. We will keep you posted on any further developments and thank you for your understanding. Buenos días, Debido a una fuga de agua en la preparatoria Edcouch Elsa y el impacto en el sistema de agua de la ciudad, EEHS cerrará el plantel el resto del día, viernes octubre 28, 2022. Los camiones estarán transportando a los estudiantes a sus hogares. Los alumnos que recojan estarán esperando en el campus sur. Les seguiremos informando de cualquier evolución y gracias por su comprensión.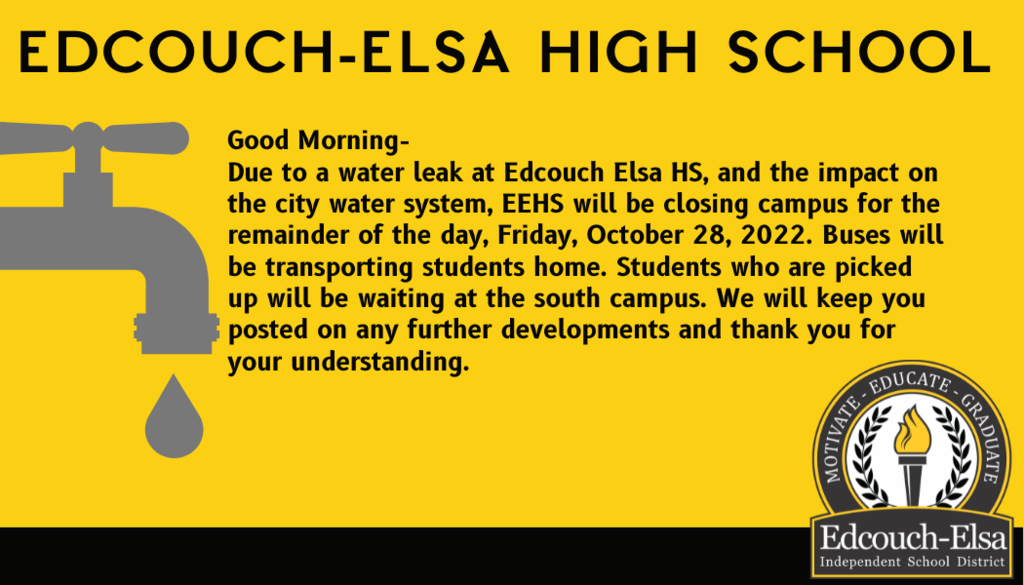 HOCO '22 is just around the corner!! Here are the theme days for Homecoming week! Let's show our school pride!

EEHS Presents a Hollywood Homecoming! Tickets are $5 and pre-sale begins on 10/24. Tickets will ONLY be sold during lunch time at both cafeterias! We hope to see you all there!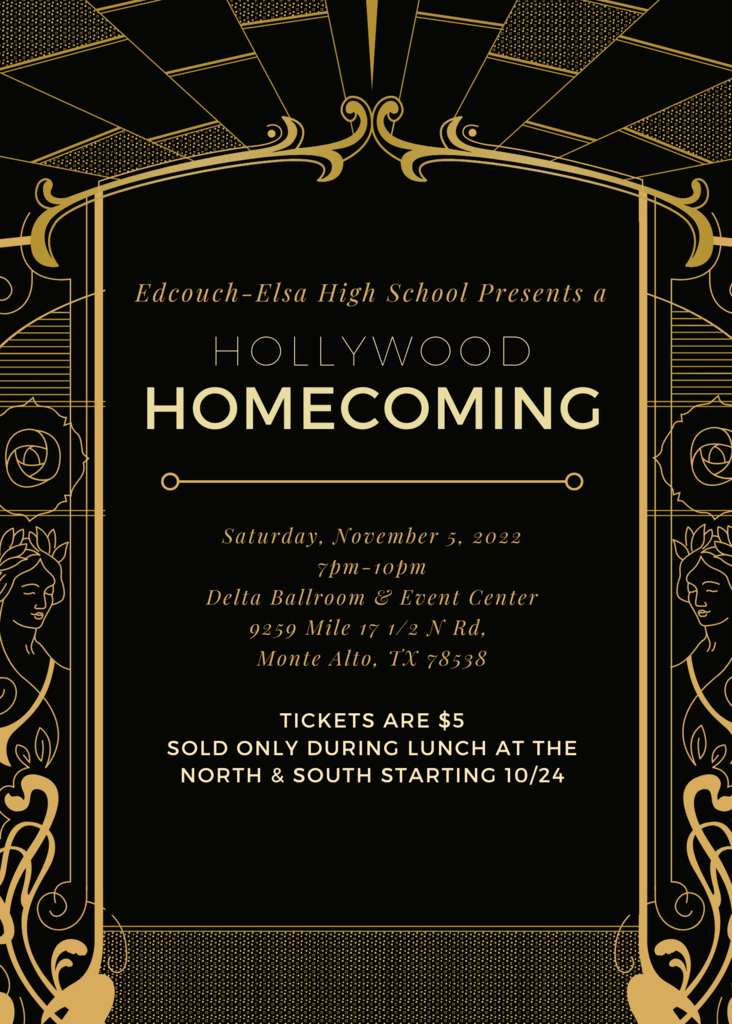 EEHS students come in on a Saturday morning to TSI test! Thank you parents and students for your commitment.

EEHS families, students and staff are invited!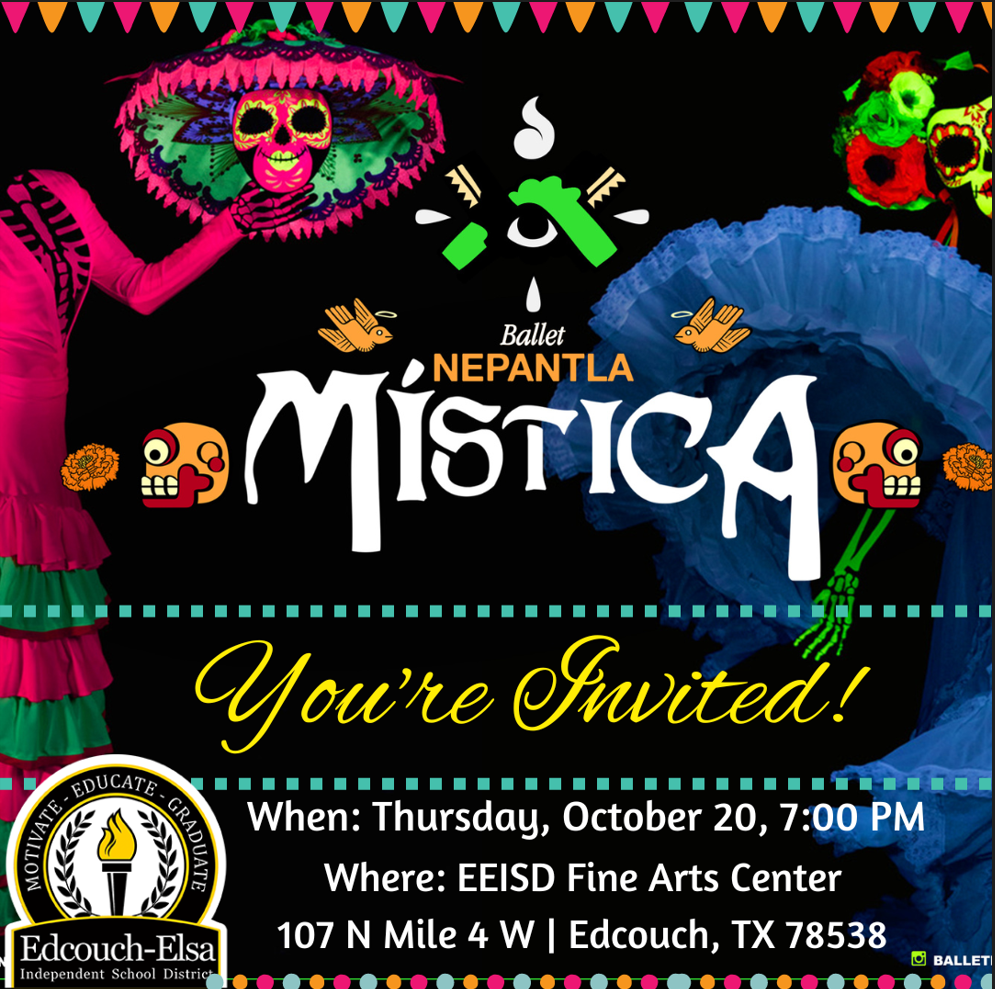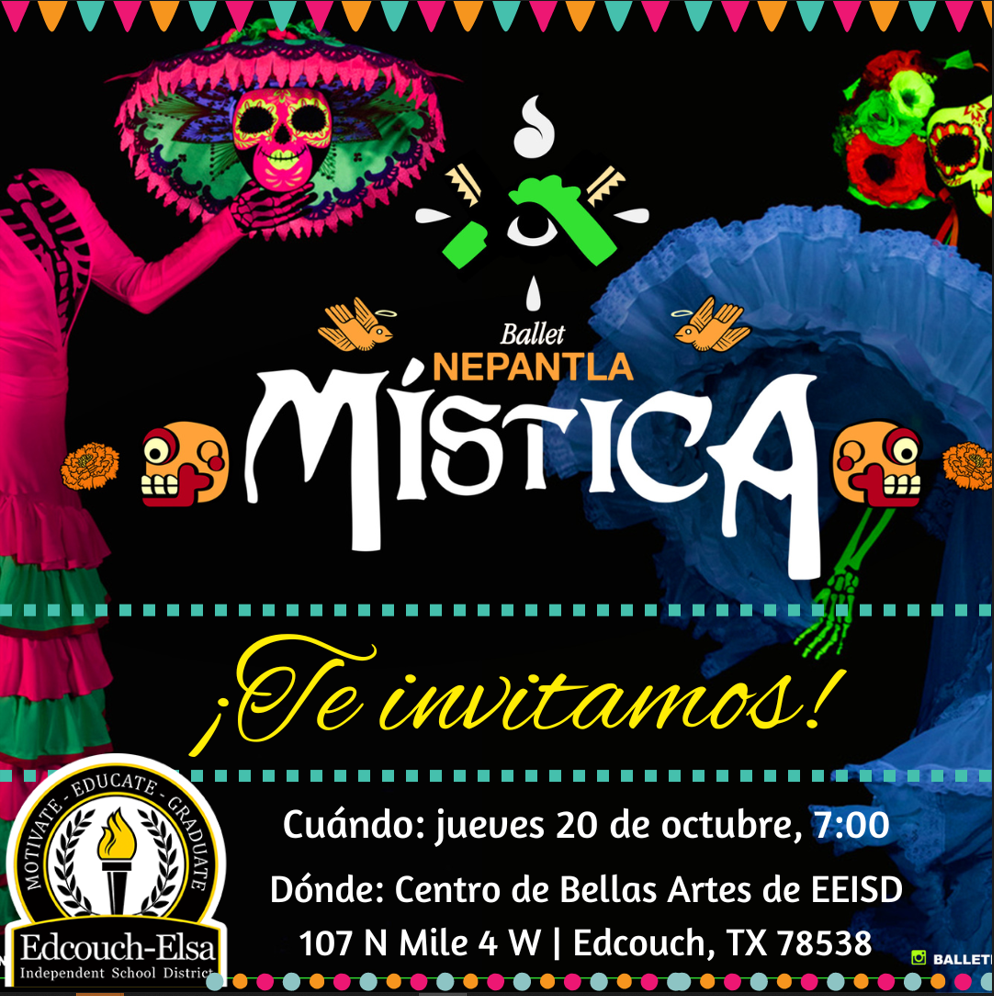 Happening now! EEHS Fall 2022 College Fair at the Capello Gymnasium.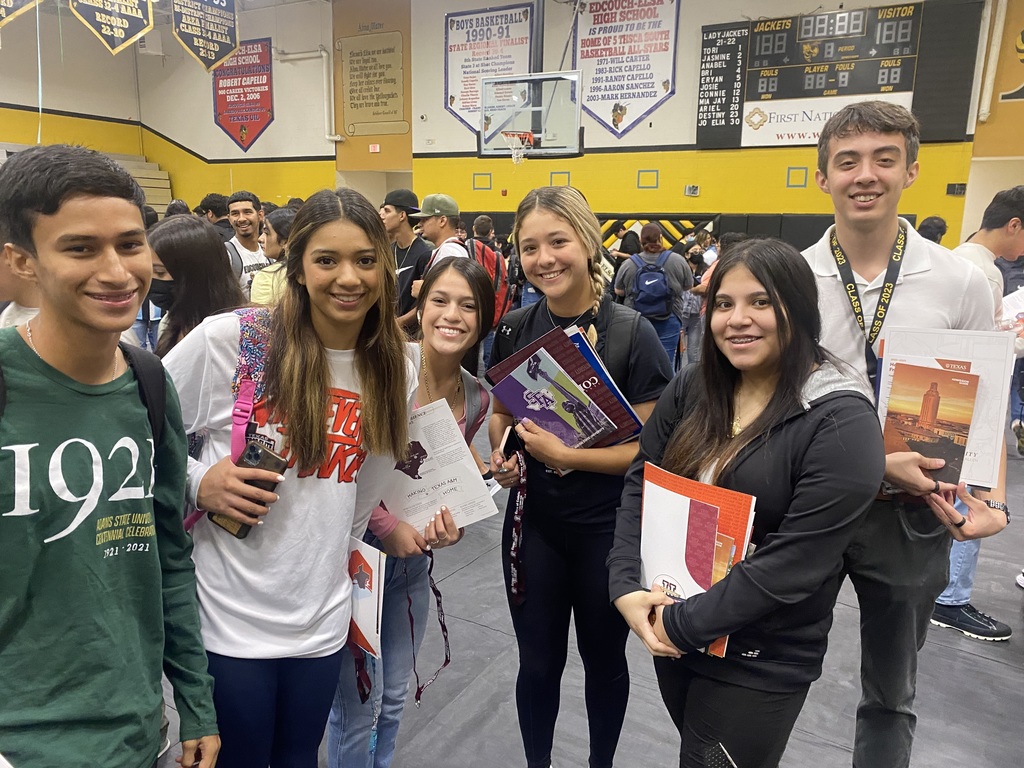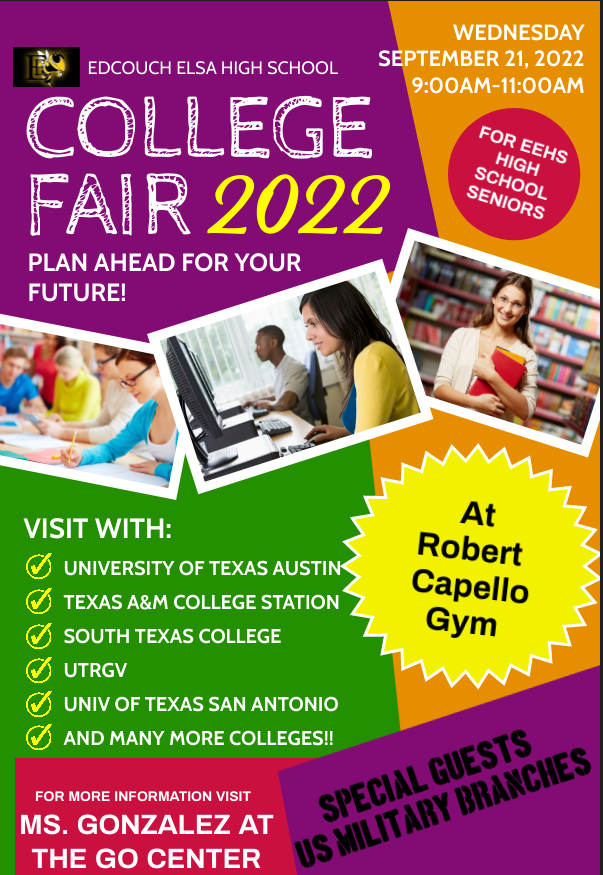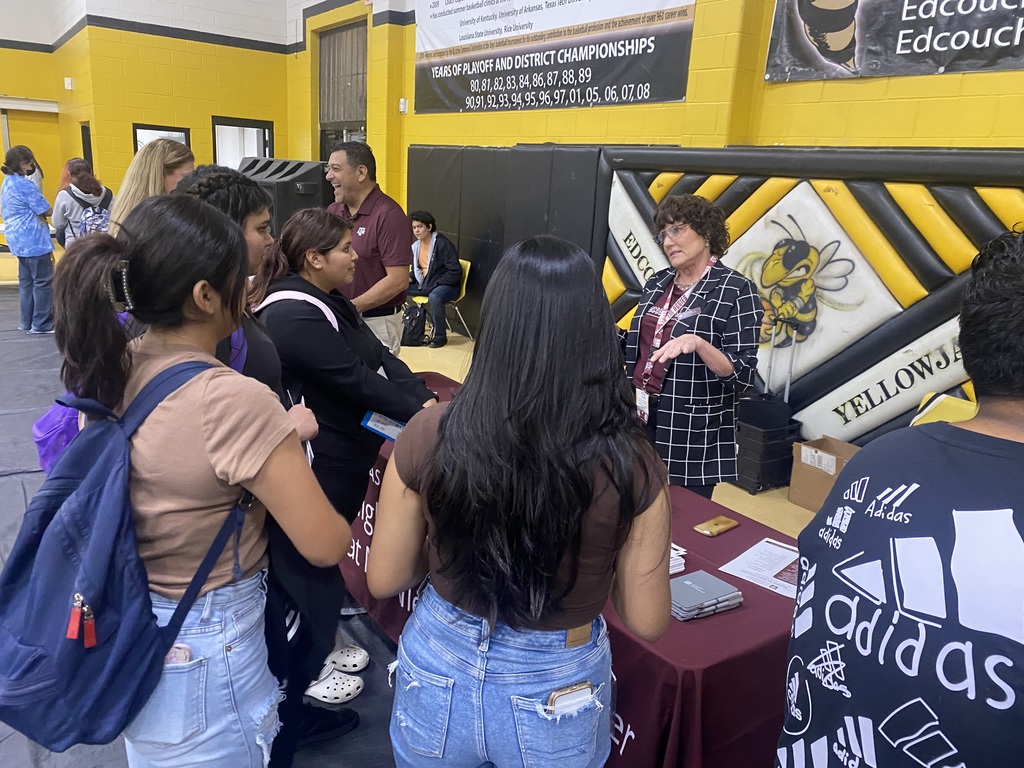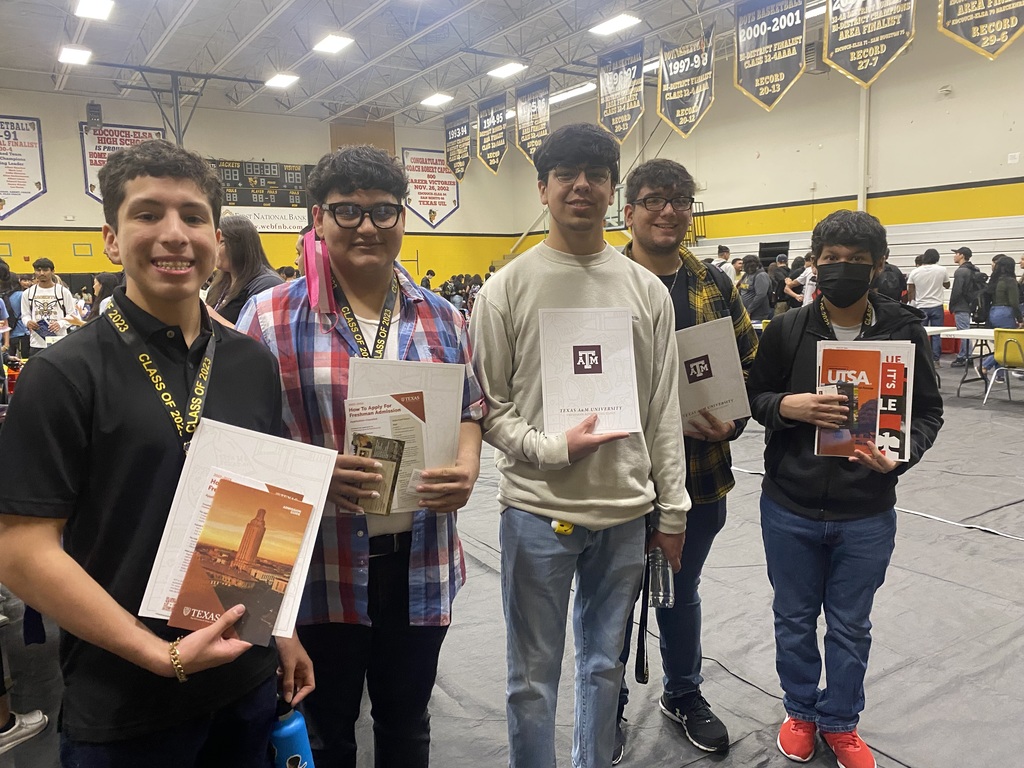 EEHS College Fair 2022, be sure to join us!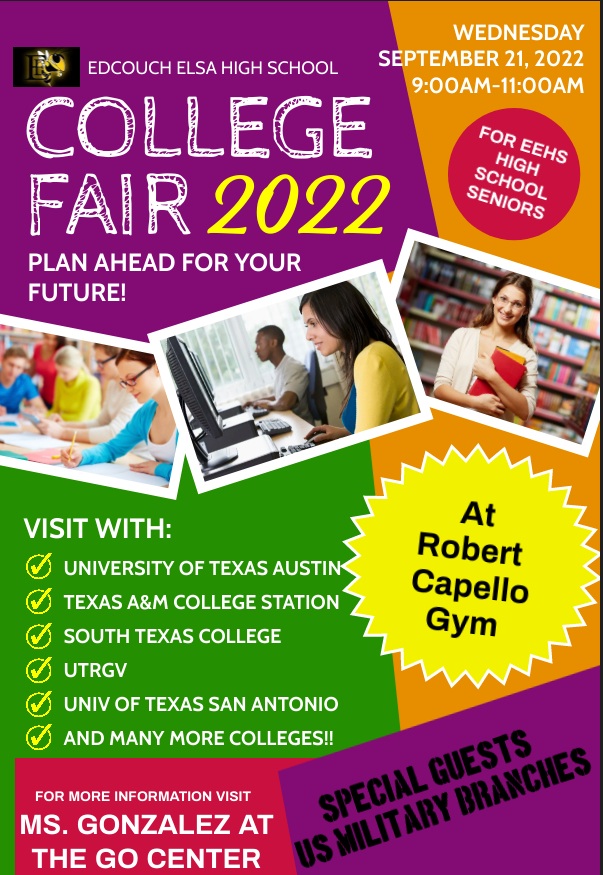 EEHS student Dual Enrollment meeting to set expectations on grades, time management and communication.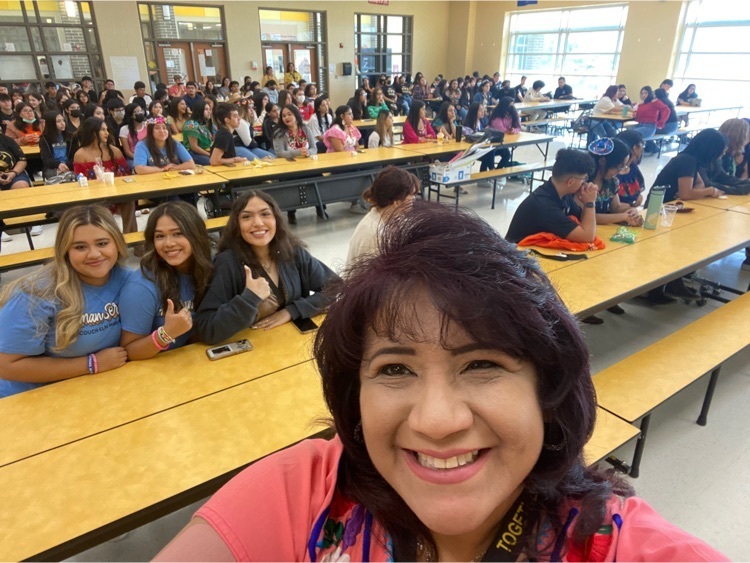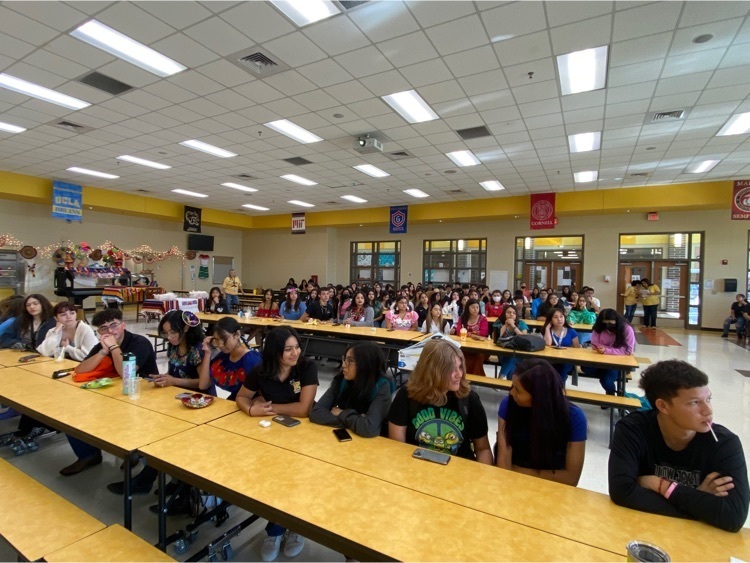 EEHS campus student leaders, lead our 9th grade campus tours today!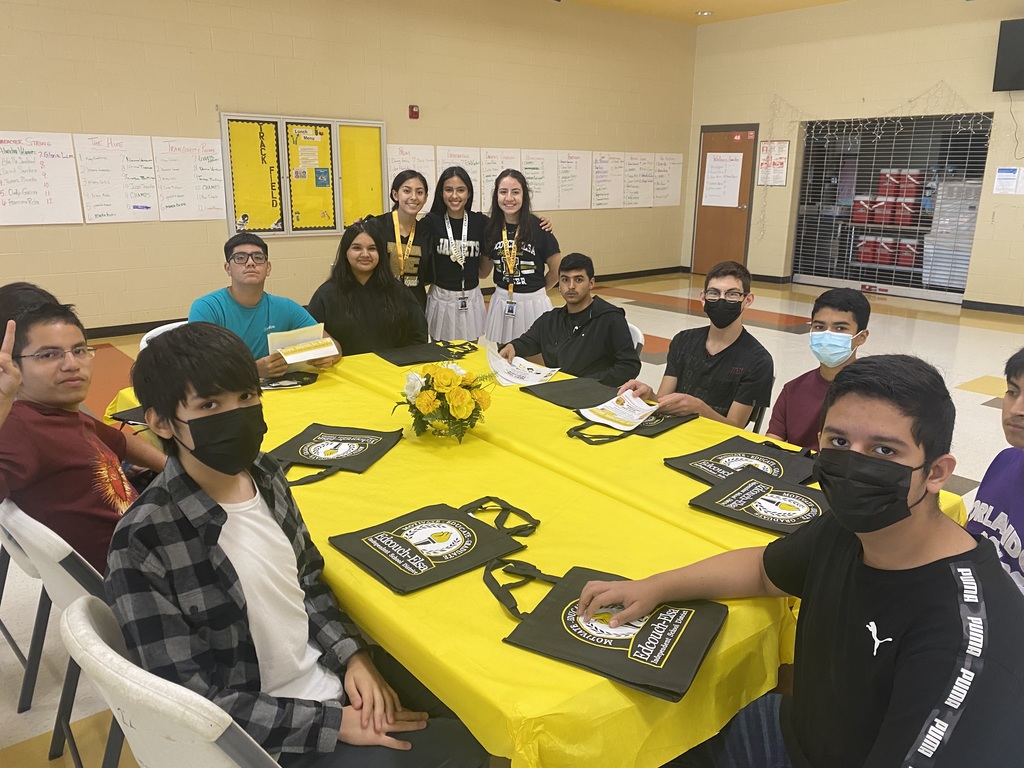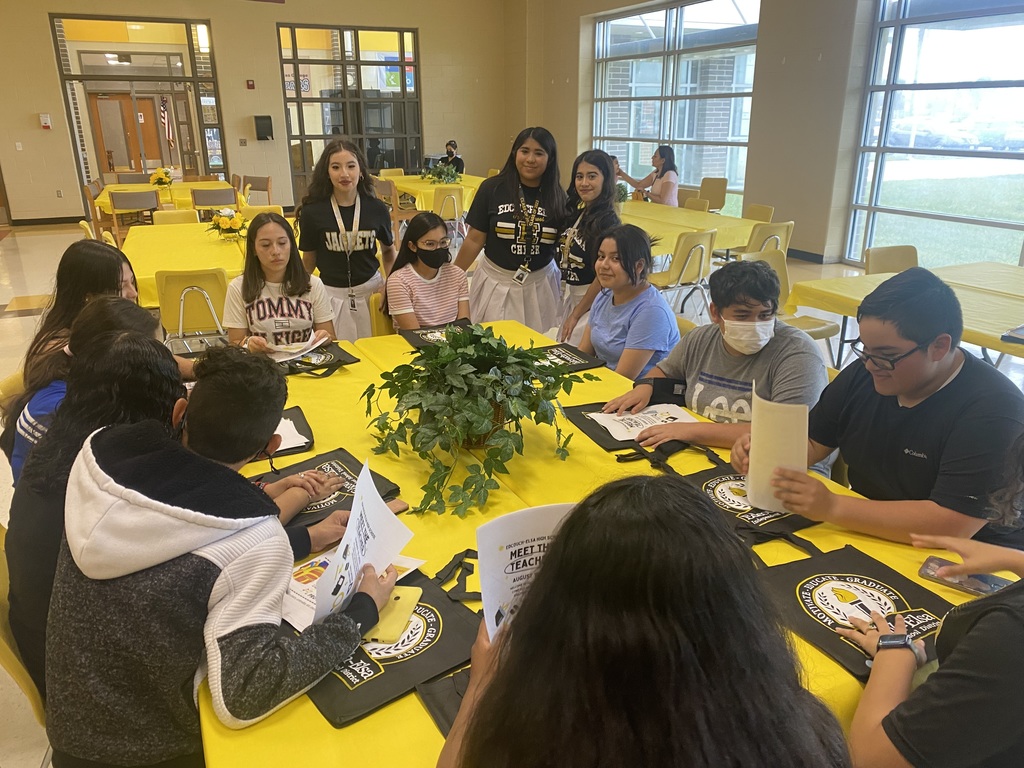 EEHS welcomes it's amazing staff today! Together we Thrive! Setting the Tone for an Exemplary School Year!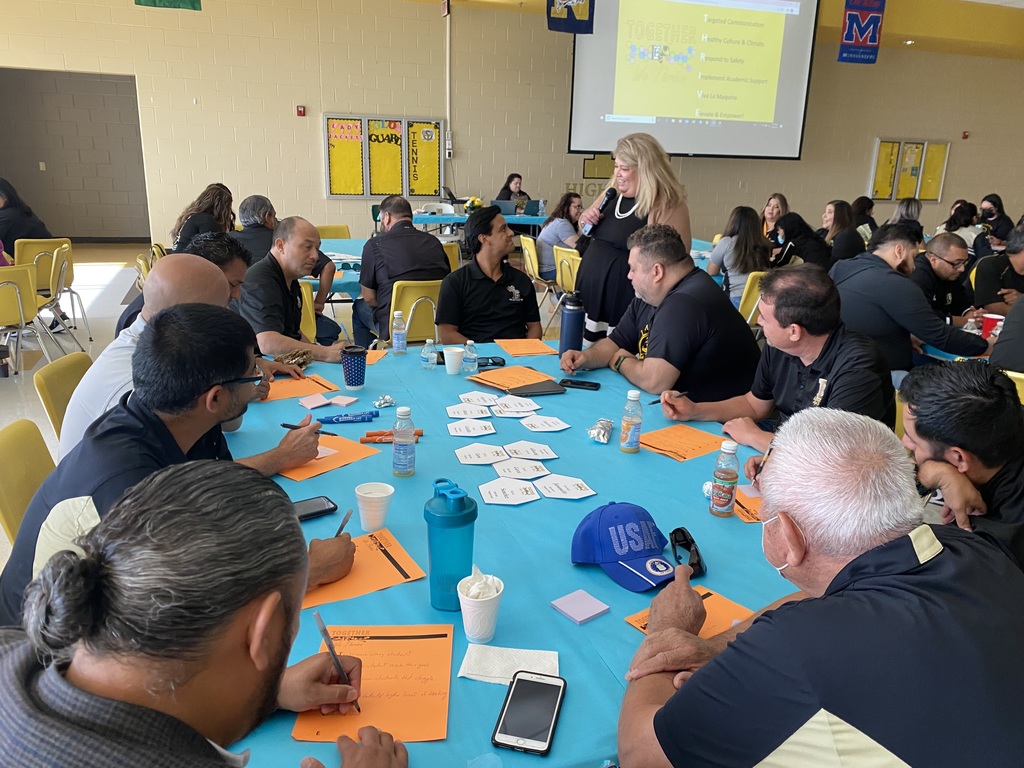 Quick update for on-site registration hours for Thursday: August 4, 2022 9am-12pm & 3pm-7pm We hope we can see you all here at the south campus cafeteria! Don't forget your immunization record and proof of residence!