Join us Thursday, October 21, 2021 for our Parent Virtual Title I Meeting at 5:00 pm. Log onto ZOOM and enter the Meeting ID: 889 777 2605. Join us from your cell phone or home computer. See you soon!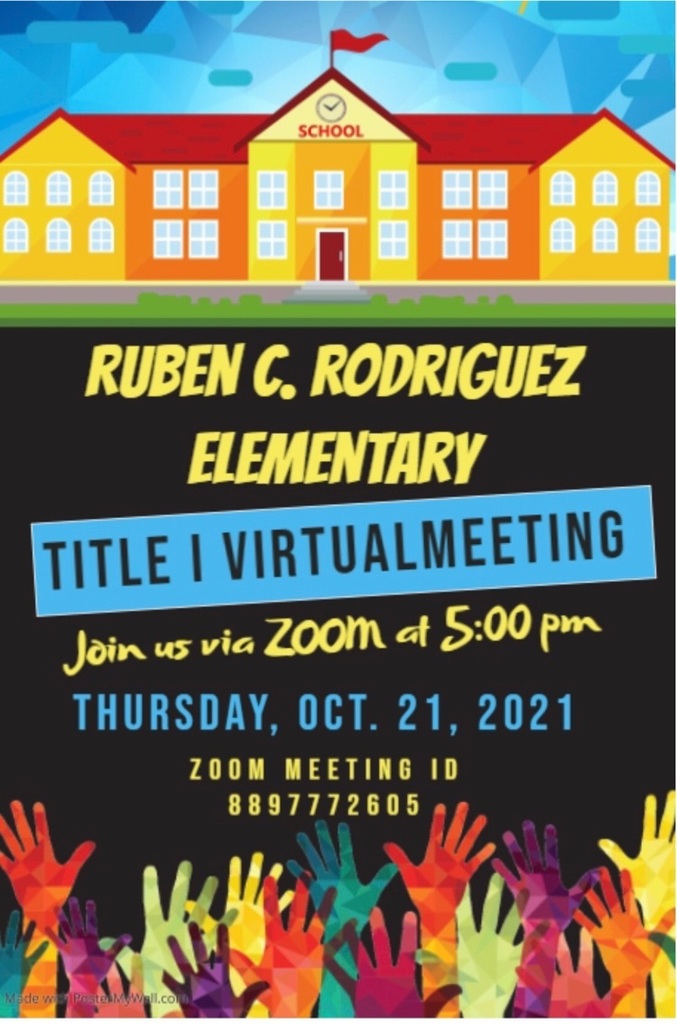 We invite all RCR students and staff to wear orange, Wednesday, October 20th. Wear and share orange to prevent bullying and promote KINDNESS, ACCEPTANCE and INCLUSION!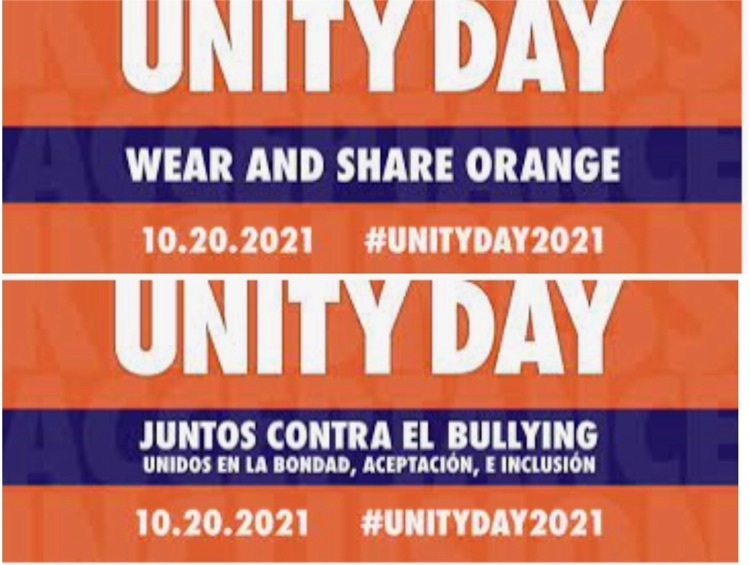 Picture Day!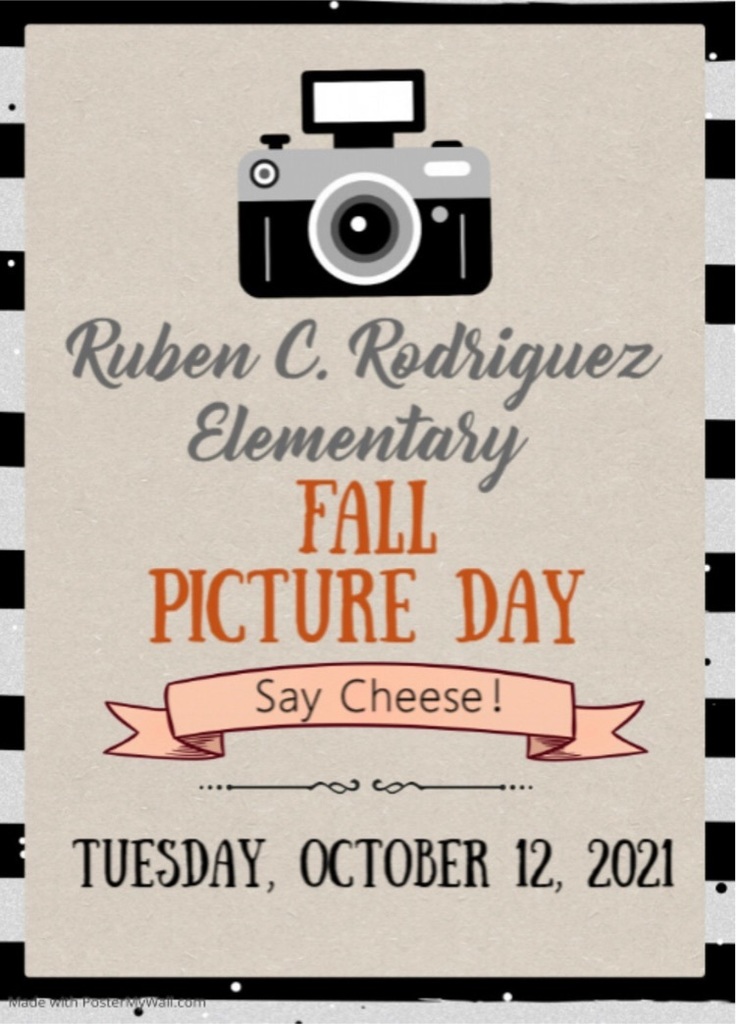 Come join us for Parent's Night, Wednesday, October 13, 2021 from 5:30-7:00 pm.

Edcouch-Elsa ISD Library News 2021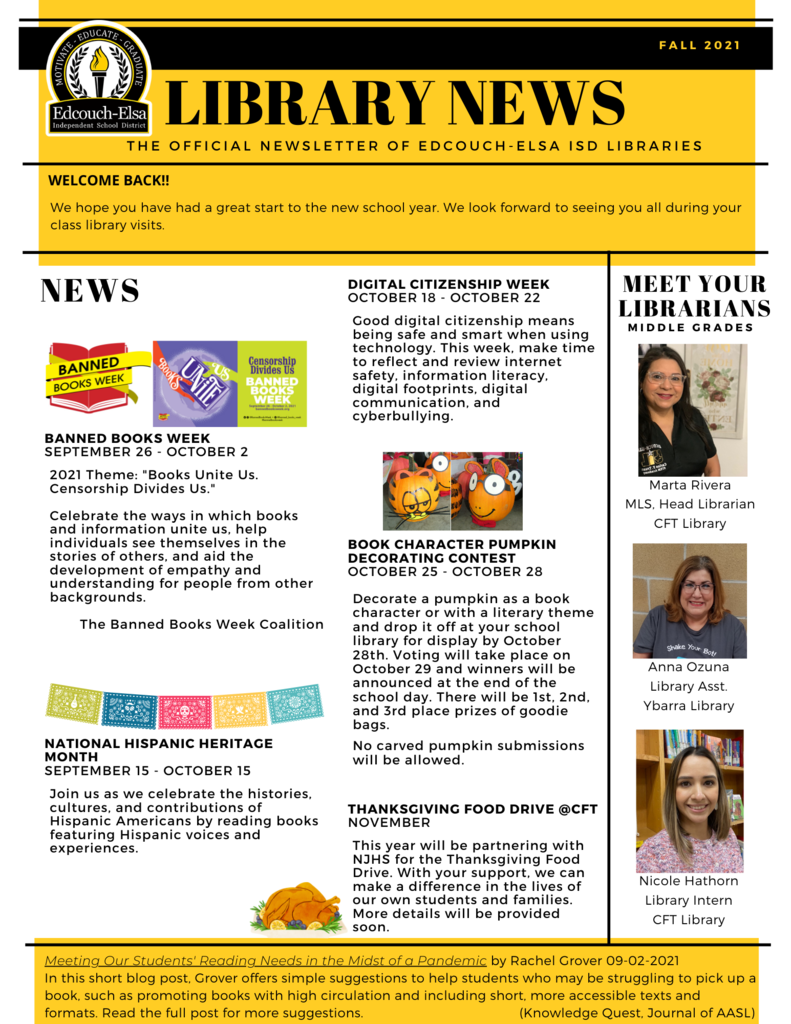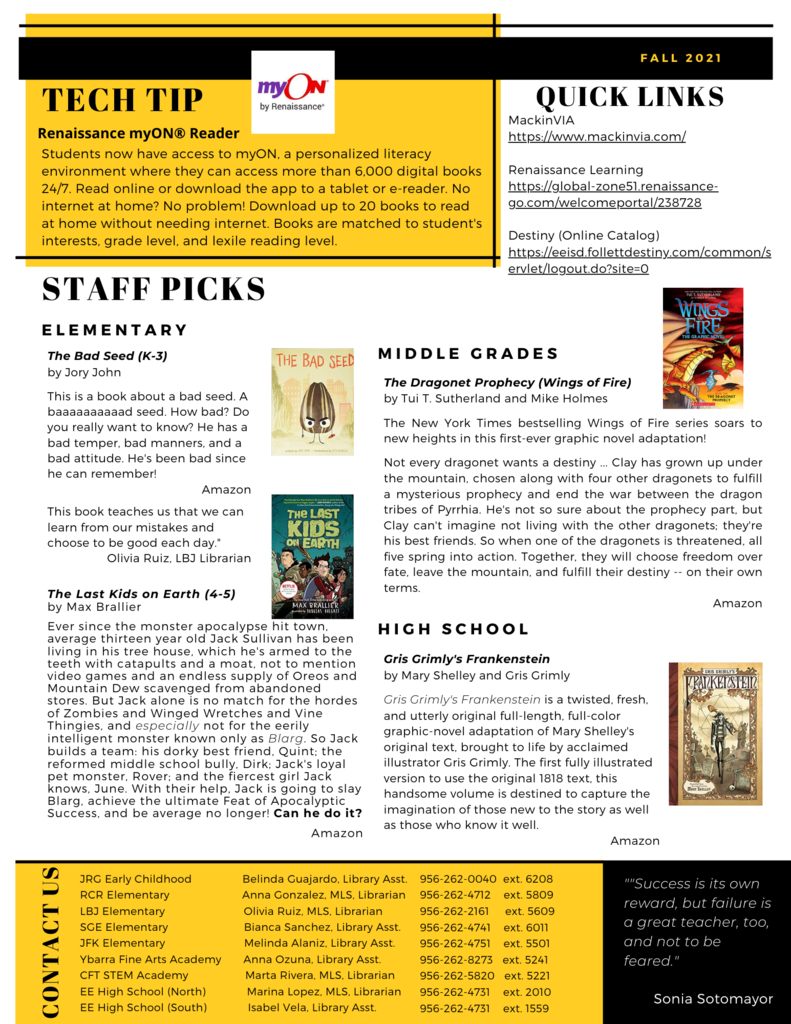 Attention: Edcouch-Elsa ISD Community October 6, 2021 Dear Parents/Guardians, This letter is to inform you that one of our students brought a fake gun to Ruben C. Rodriguez Elementary today. Our district is committed to the safety and education of all our students. We also want to clearly communicate with parents about safety issues when they arise. The administration of the Ruben C. Rodriguez Elementary received this information early this morning. The student was immediately questioned, and the fake (replica) gun was recovered. At no time was the fake gun brought out at school or used to threaten other students. The superintendent's office and security were notified. The school will impose disciplinary measures. The student involved will be subject to school board policy and appropriate laws. Please discuss this incident with your children and emphasize that it is against school and district rules to bring weapons (real or fake) of any type to school. Also, please emphasize the importance of telling you or a staff member if there is a suspected weapon at school. In this way, we are all working together to keep our children and schools safe. Please feel free to call or email your campus if you have any questions or concerns. Sincerely, Greg Rodriguez Dr. Greg Rodríguez Superintendent Edcouch-Elsa ISD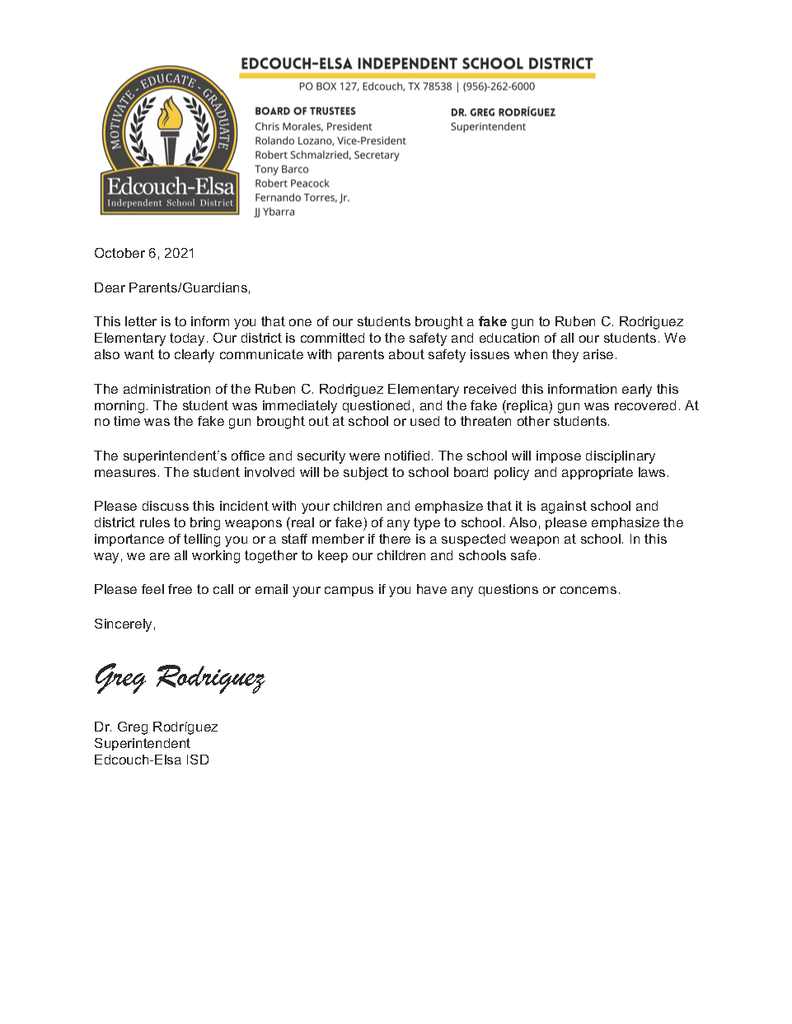 6 de octubre de 2021 Estimados padres / tutores: Esta carta es para informarles que uno de nuestros estudiantes trajo un falsa arma a la Primaria Ruben C. Rodríguez hoy. Nuestro distrito está comprometido con la seguridad y educación de todos nuestros estudiantes. También queremos comunicarnos claramente con los padres sobre los problemas de seguridad cuando surjan. La administración de la Primaria Rubén C. Rodríguez recibió esta información esta mañana temprano. El estudiante fue interrogado de inmediato y se recuperó la pistola falsa (réplica). En ningún momento se sacó la pistola falsa en la escuela ni se usó para amenazar a otros estudiantes. Se notificó a la oficina del superintendente y seguridad. La escuela impondrá medidas disciplinarias. El estudiante involucrado estará sujeto a la política de la junta escolar y las leyes apropiadas. Por favor discuta este incidente con sus hijos y enfatice que es contra las reglas de la escuela y del distrito traer armas (reales o falsas) de cualquier tipo a la escuela. Además, enfatice la importancia de decirle a usted oa un miembro del personal si hay un arma sospechosa en la escuela. De esta manera, todos estamos trabajando juntos para mantener seguros a nuestros niños y escuelas. No dude en llamar o enviar un correo electrónico a su campus si tiene alguna pregunta o inquietud. Atentamente, Greg Rodriguez Dr. Greg Rodríguez Superintendente Edcouch-Elsa ISD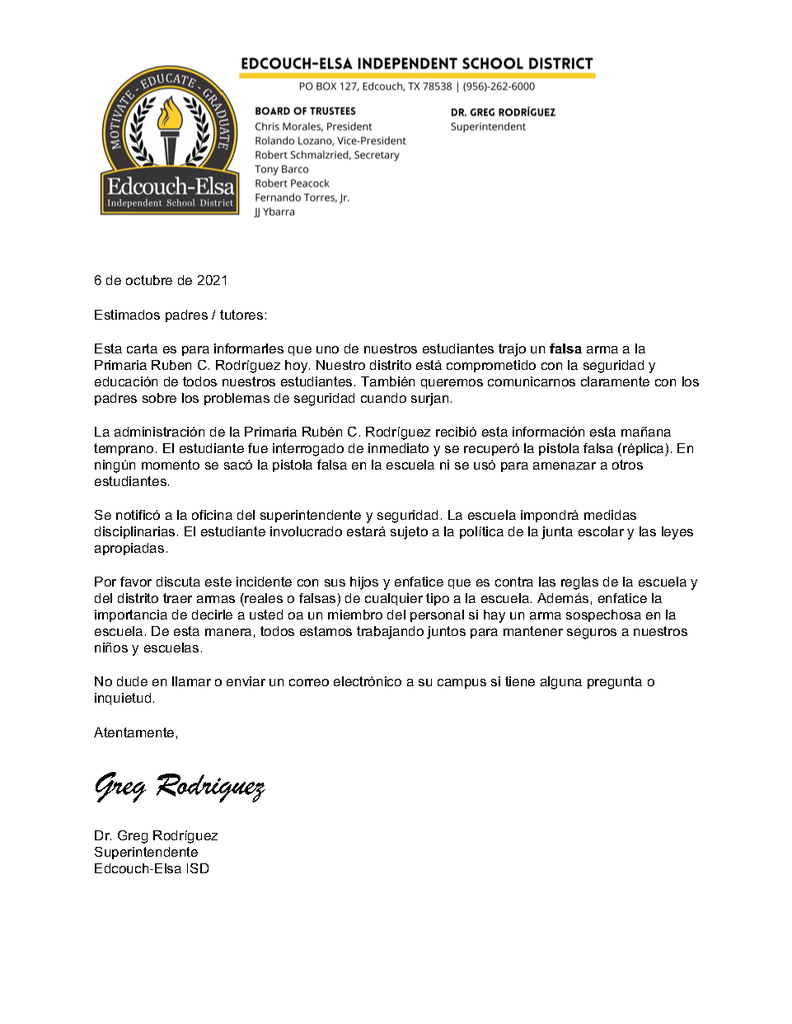 An educational superhero, superb multi-tasker & fixer of problems. An individual who loves to inspire and encourage. RCR can never thank you enough for your dedication to our students. Happy World Teachers' Day! 🥰 #TeamRCR #EEStrongerTogether #NoLimits!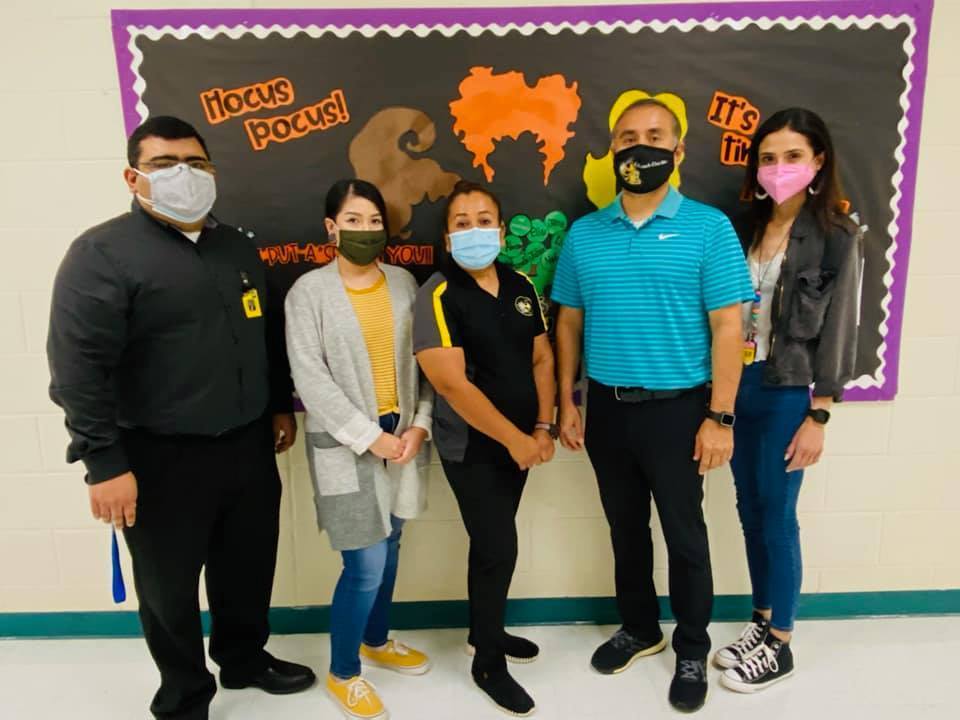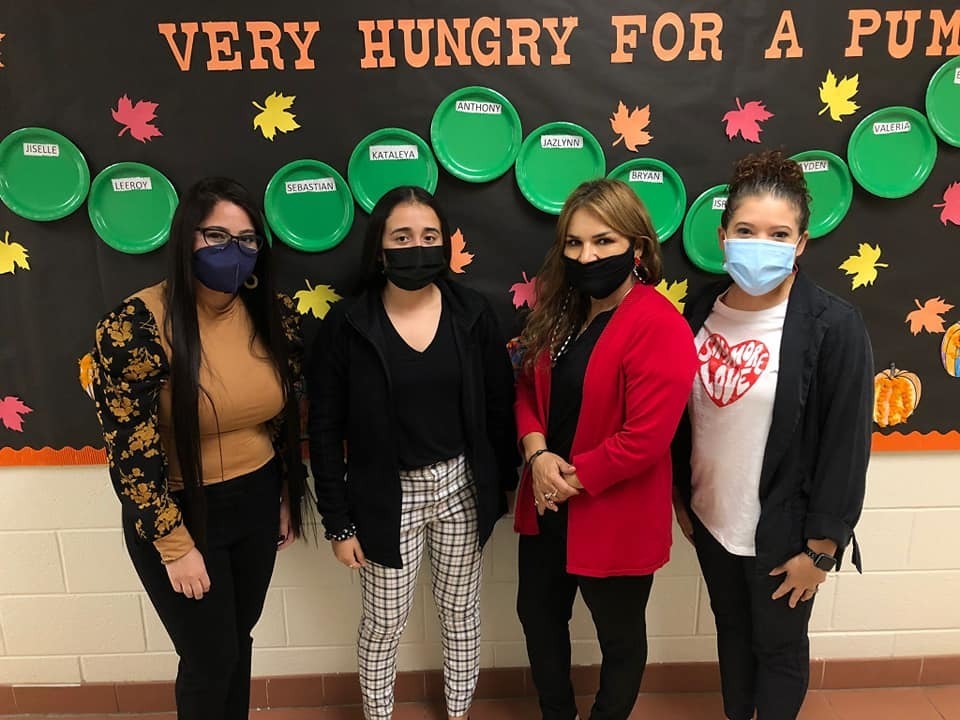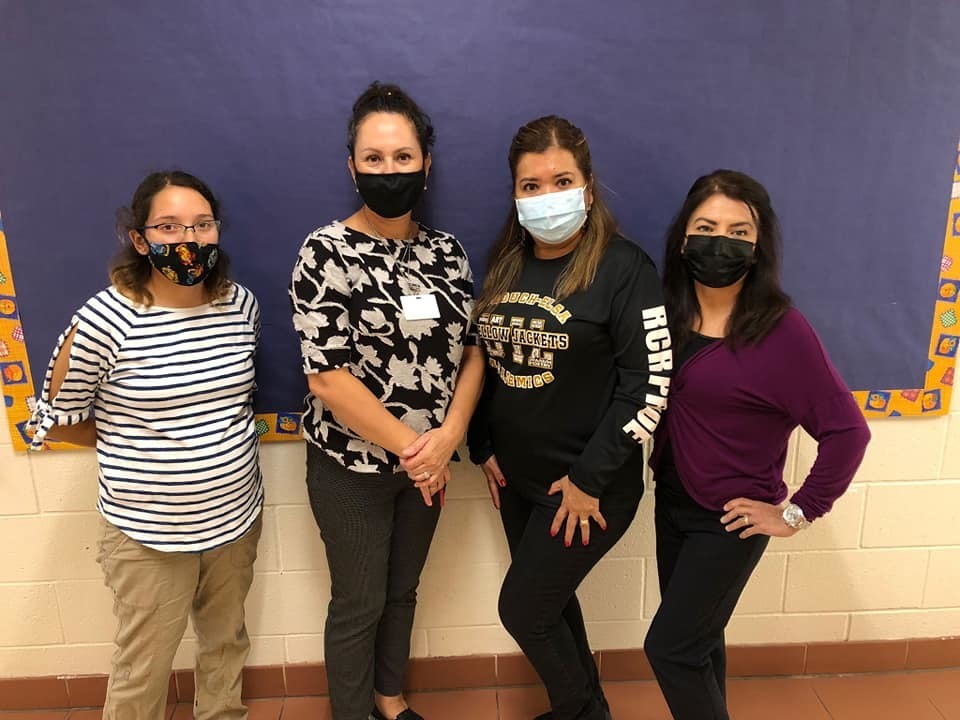 First-grade students learned how to tell time to the hour and half-hour using analog and digital clocks. They enjoyed working on activities that allowed them to practice this lifelong learning skill! #TeamRCR #EEStrongerTogether #NoLimits!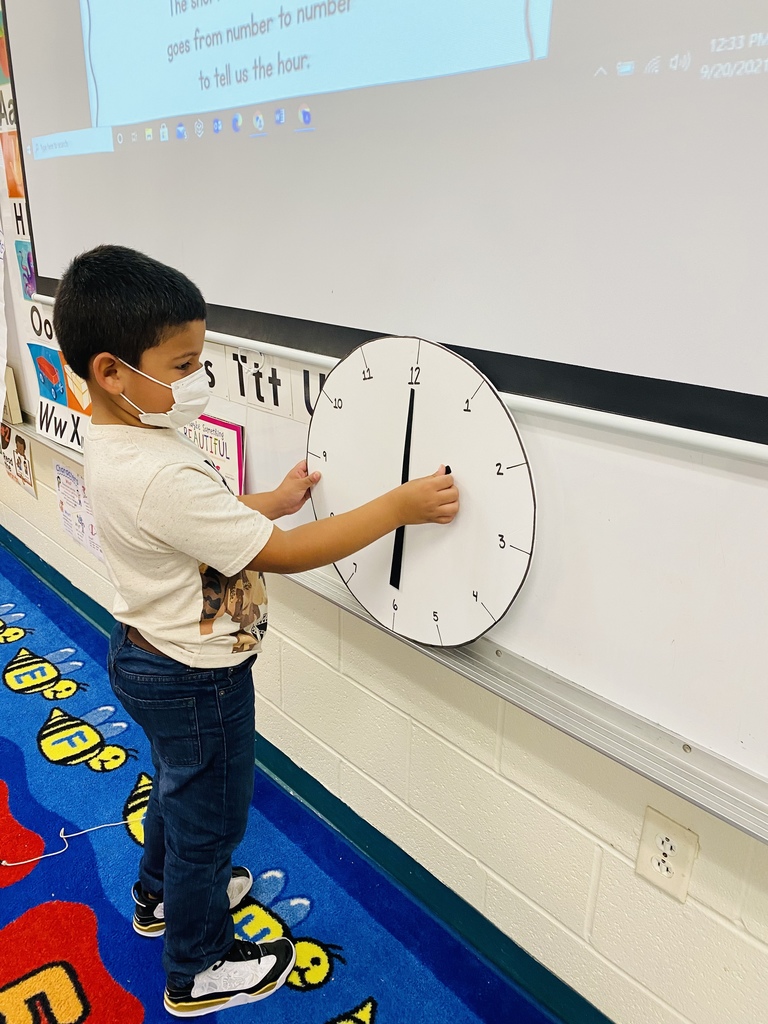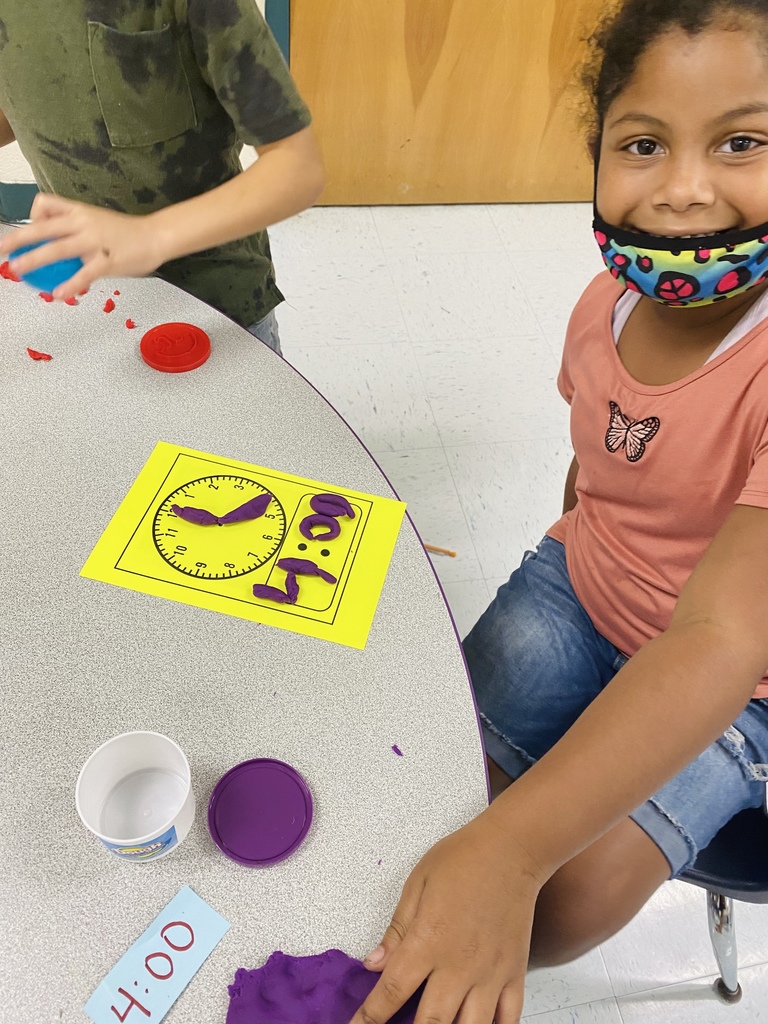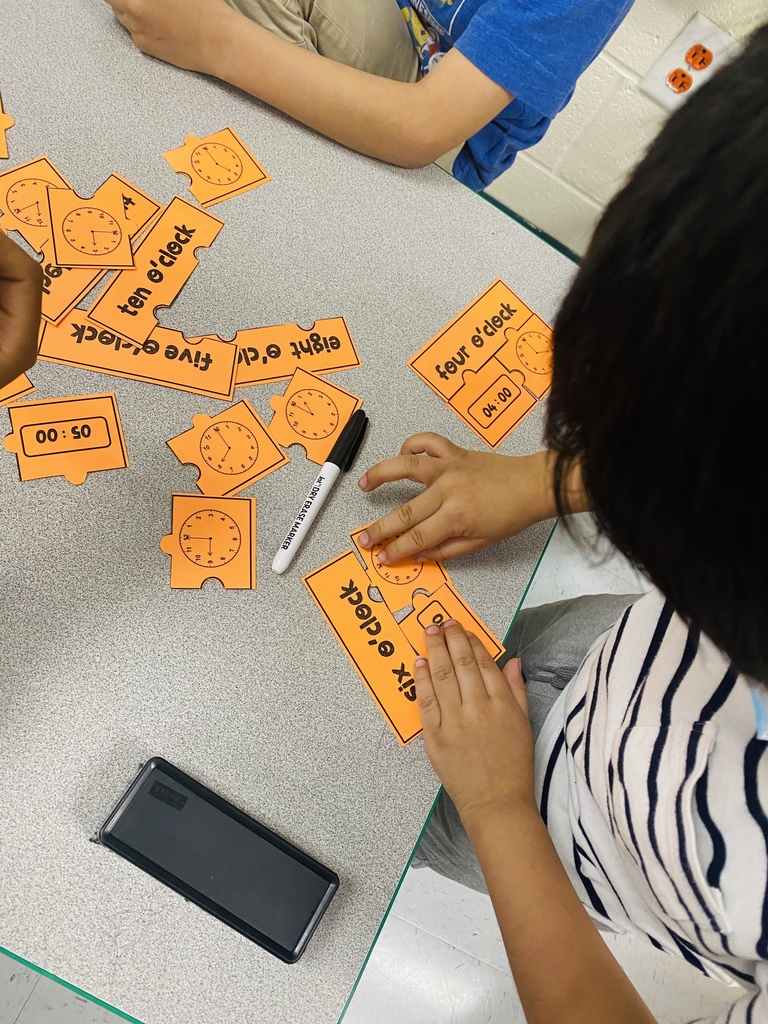 Security officers are hard-working, highly trained individuals who are often our country's first responders. These individuals deter crime, lead evacuations, work closely with local law enforcement, and are constantly vigilant in their efforts to keep us safe. RCR recognizes Mr. Casas on National Security Officer Appreciation Week. Mr. Casas is always attentive to students and staff safety. Thank you, Mr. Casas, for all that you do! #TeamRCR #EEStrongerTogether #NoLimits!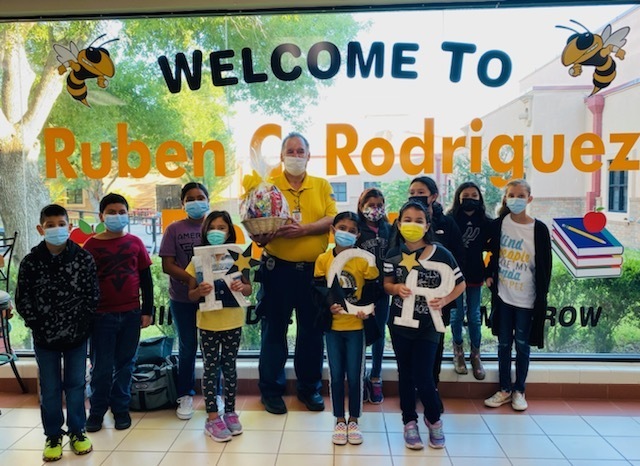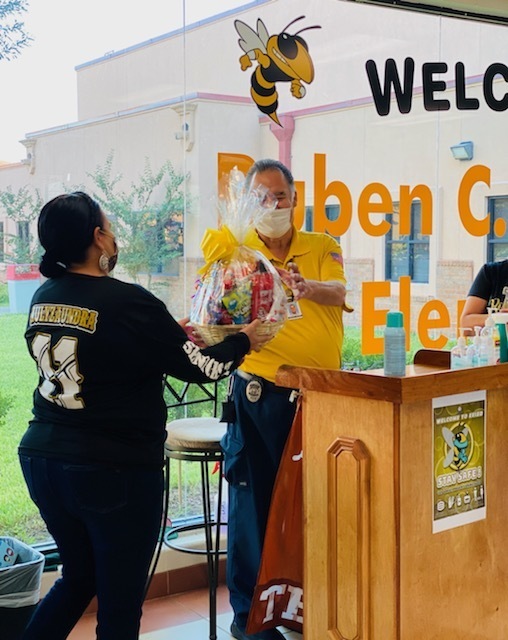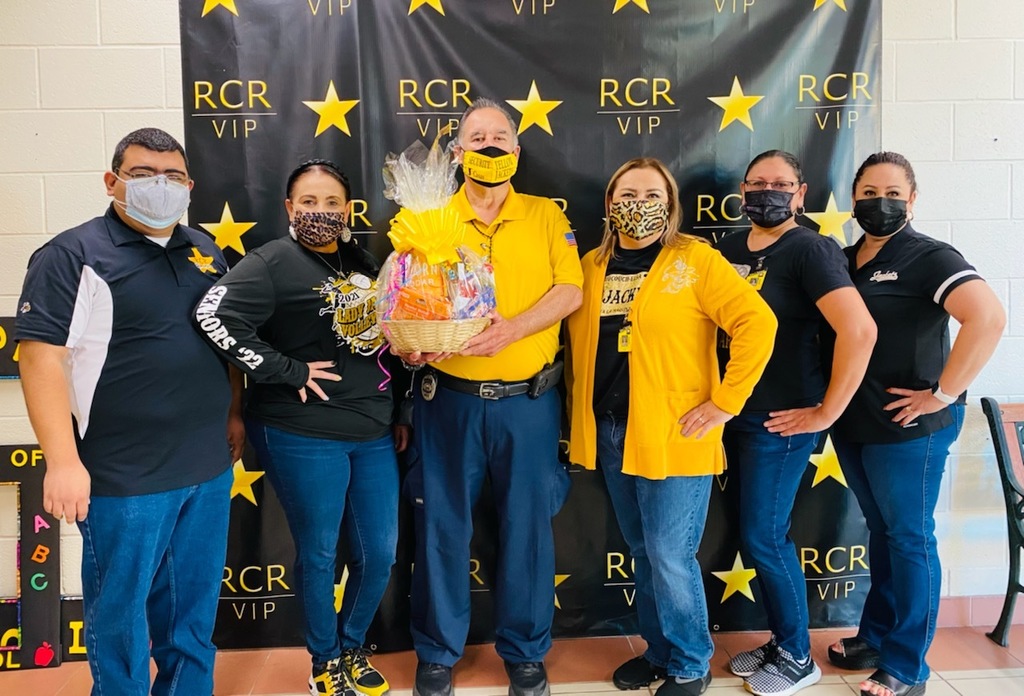 Kinder and first-grade students were delighted to host Mother Goose at RCR to deliver her message of love for reading. Students listened while Mother Goose read and sang to them. Also, she introduced her puppet friends, who together inspire students to develop a love for books. RCR thanks Hidalgo County Judge Richard Cortez's Office for arranging Mother Goose's visit. #TeamRCR #EEStrongerTogether #NoLimits!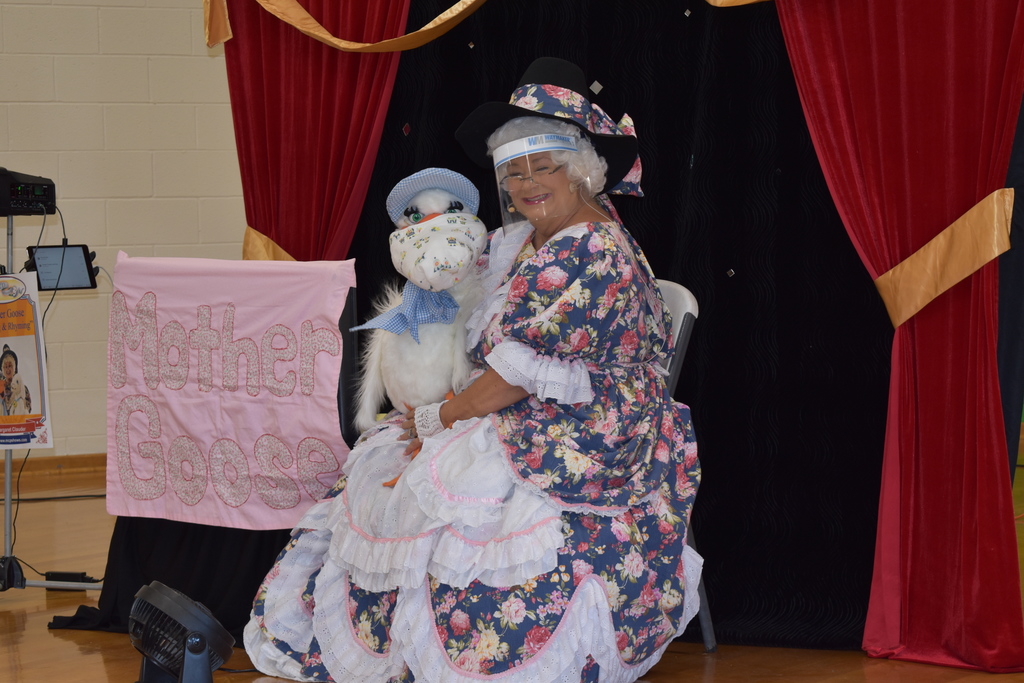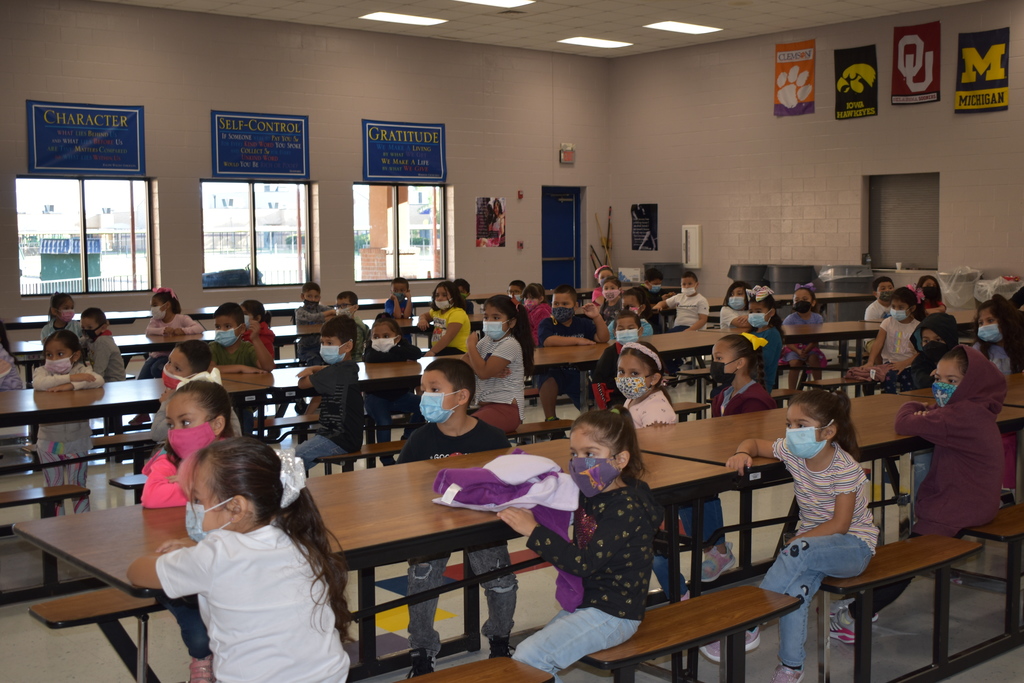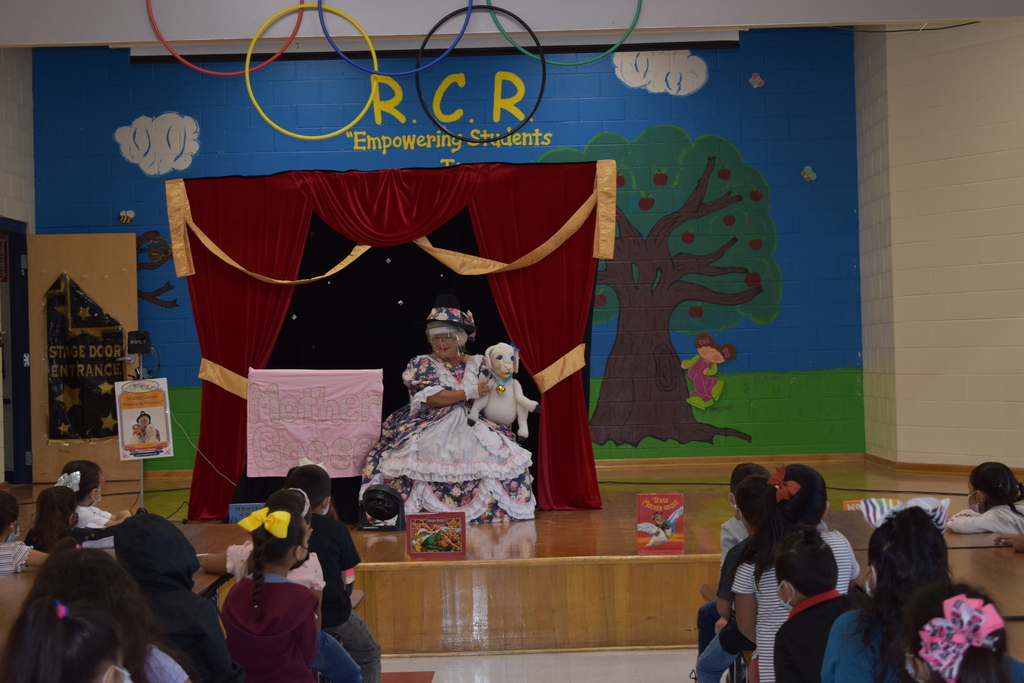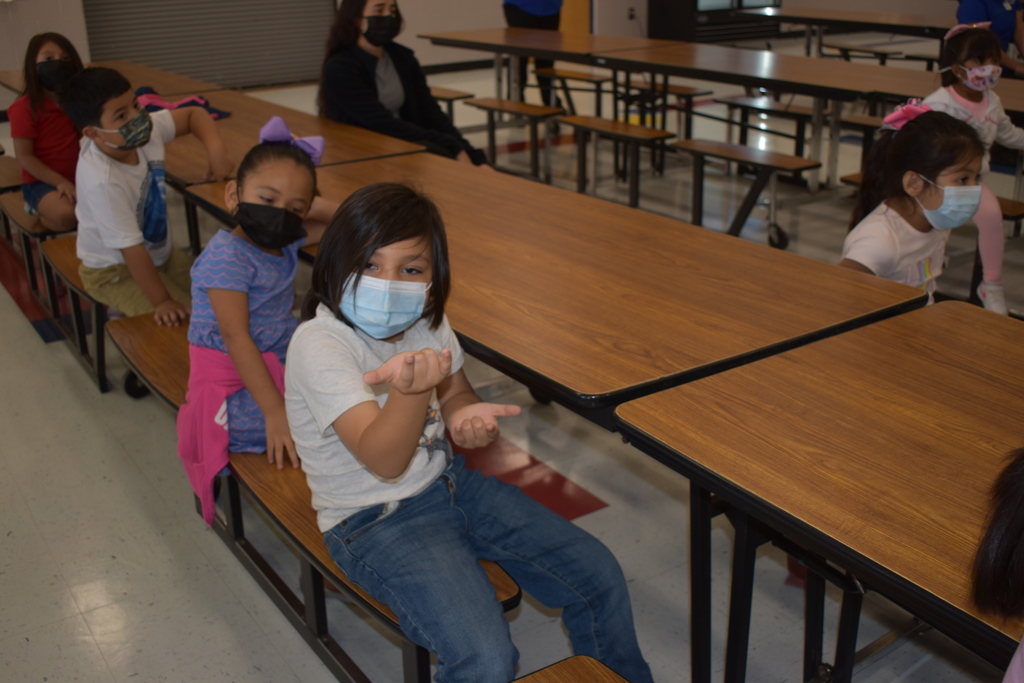 "Your voice matters! We need to hear what's working for you and what you need. This year we will send routine text messages and emails with a few simple questions asking for feedback on your experience with school. You will receive these messages from Possip, an organization we have partnered with to learn your needs. Thank you!"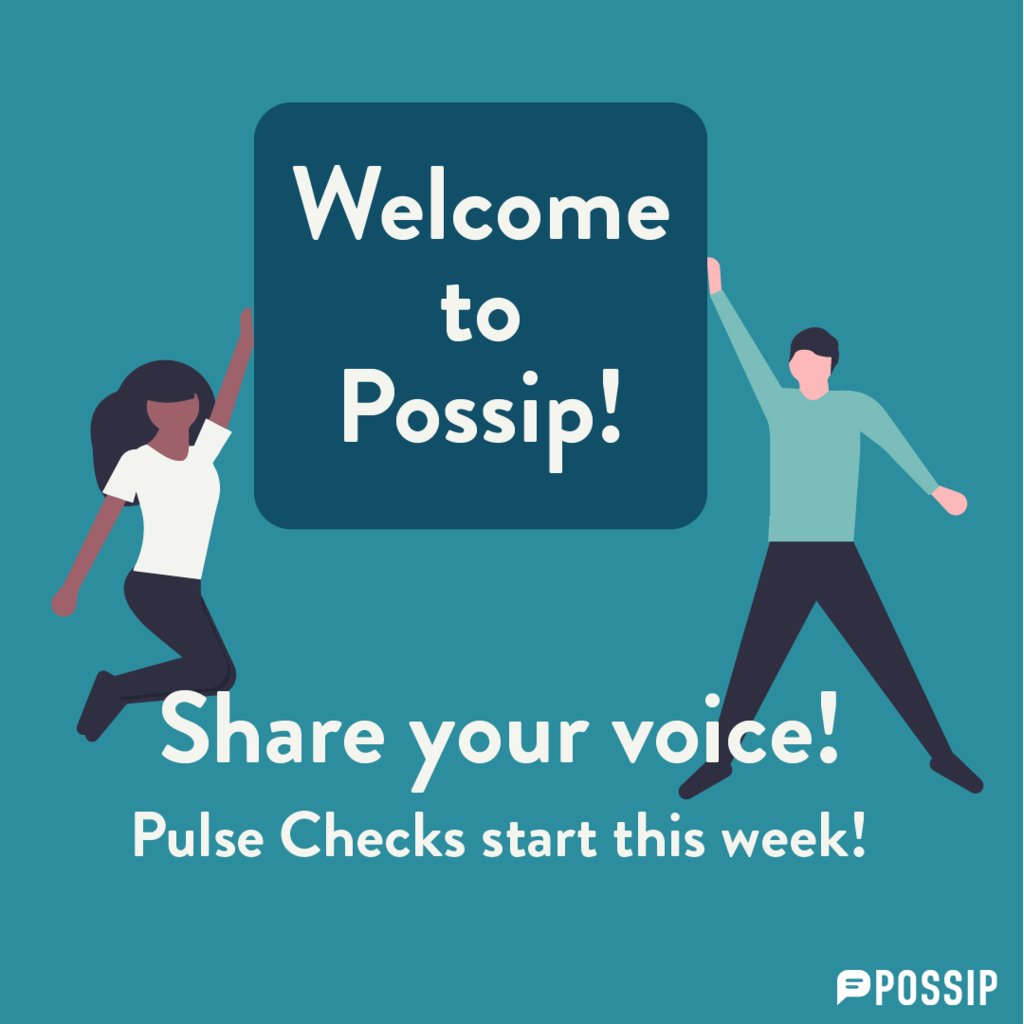 Hispanic Heritage Month takes place September 15 to October 15 every year as a time to recognize and celebrate the many contributions, diverse cultures, and extensive histories of the Latino American community. RCR students and staff wore their favorite Mexican attire to commemorate México's Independence Day on 16 de septiembre! #TeamRCR #EEStrongerTogether #NoLimits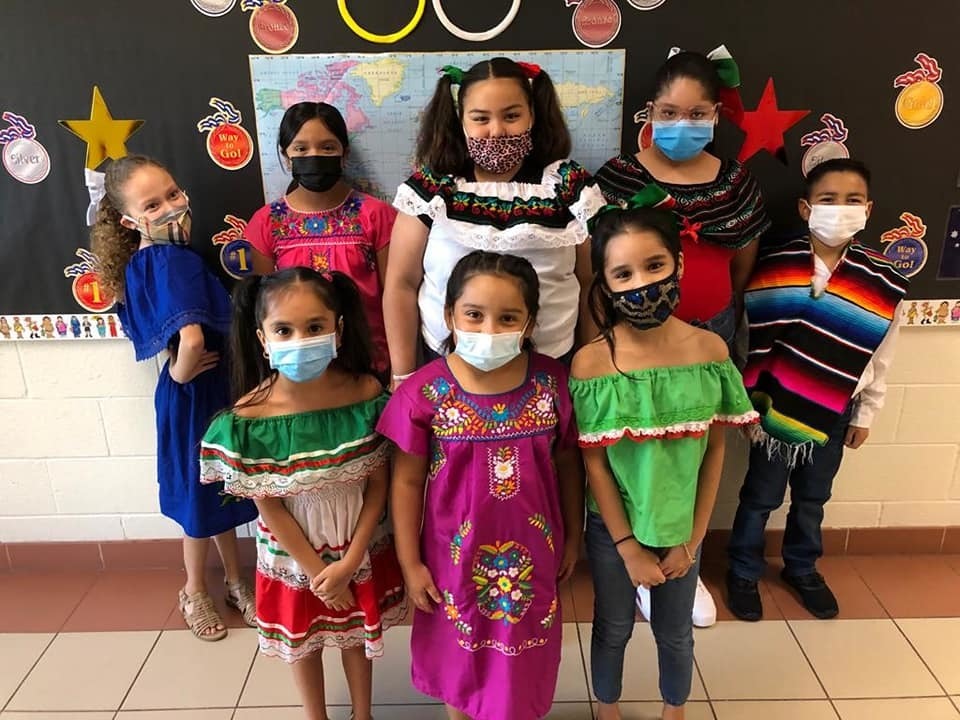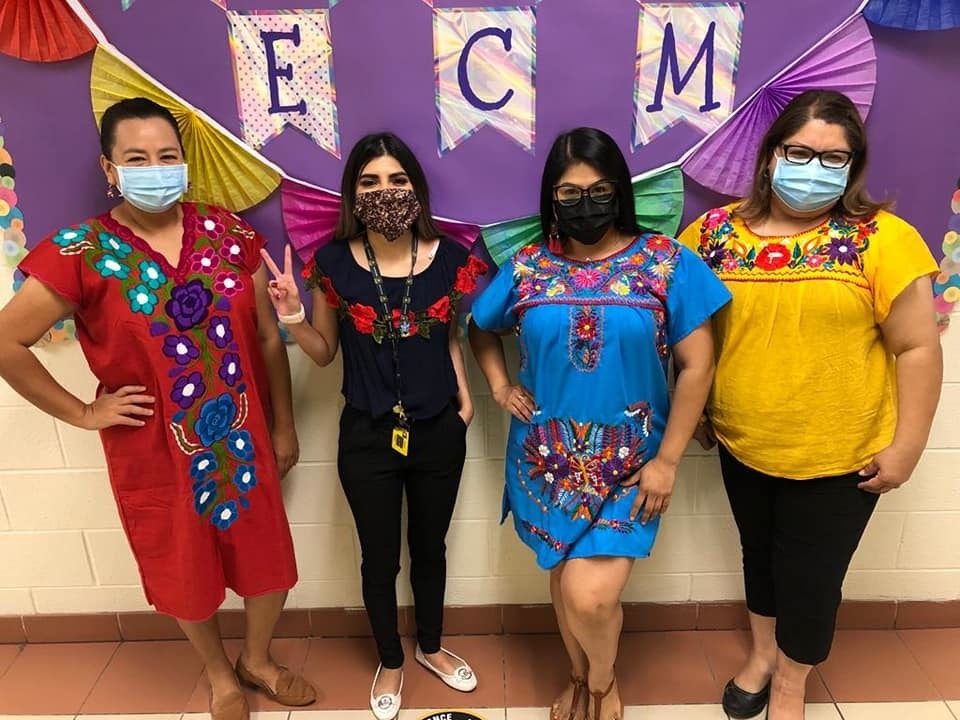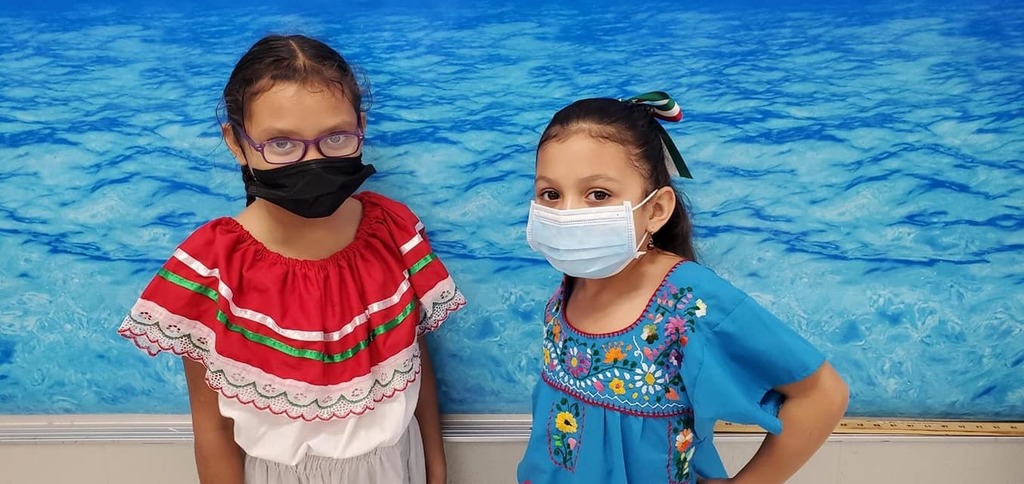 September is National Childhood Cancer Awareness Month. Pediatric cancer remains the leading cause of death by disease for children under the age of 14. Thank you students and staff for wearing gold/yellow as a symbol to recognize the children and their families affected by childhood cancers. #TeamRCR #EEStrongerTogether #NoLimits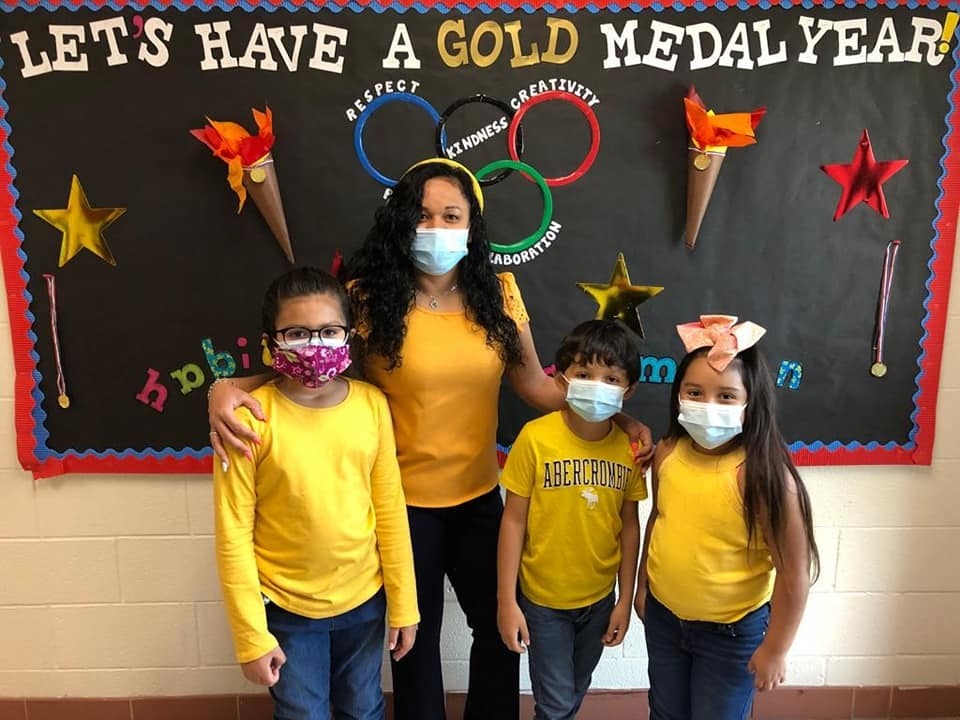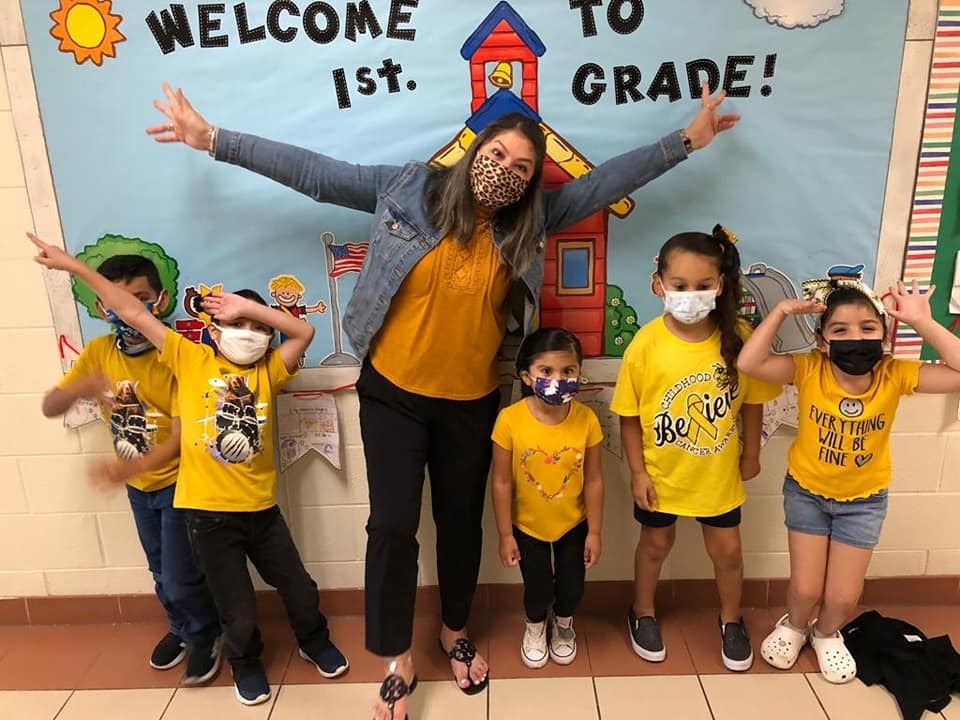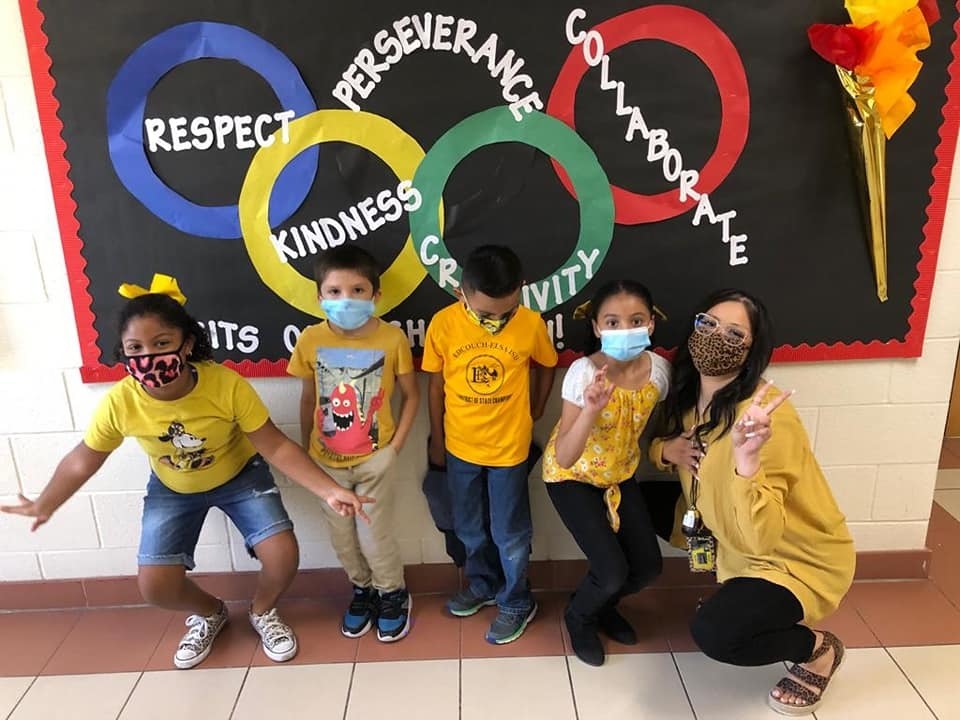 Help us kick off National Hispanic Heritage Month to celebrate the culture of Hispanic and Latino Americans. Diez y seis de septiembre is a celebration of Mexico's independence from Spain. #TeamRCR. #OneTeamOneGoal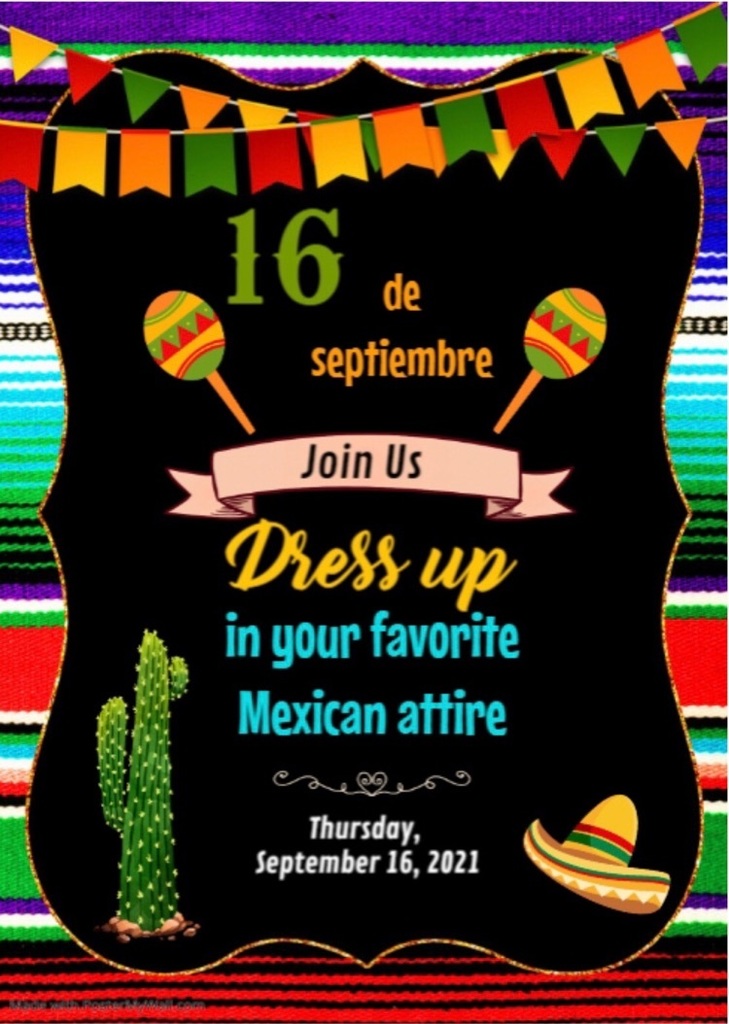 Mrs. Cruz' 5th grade students are Exploring Changes in Properties of Matter. Future scientists asking questions and solving problems related to the world around them. Keep it up 5th graders…you are doing GREAT! #TeamRCR #OneTeamOneGoal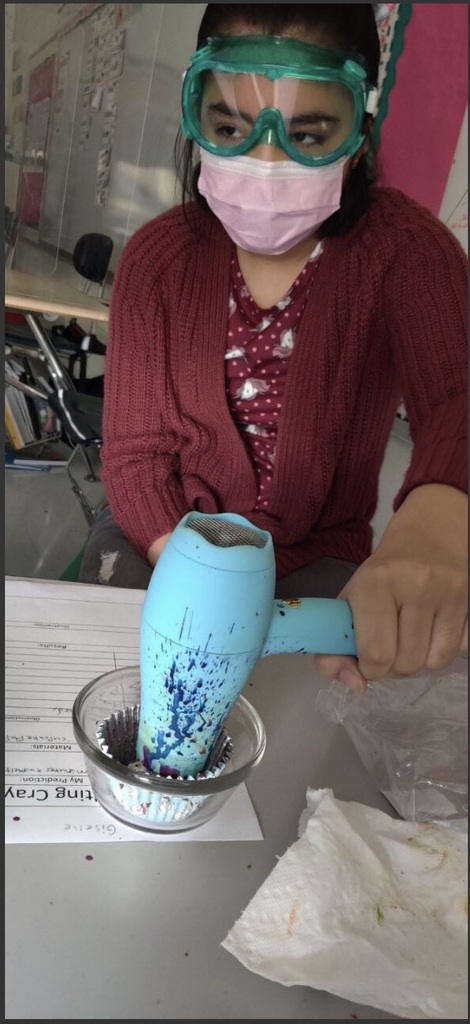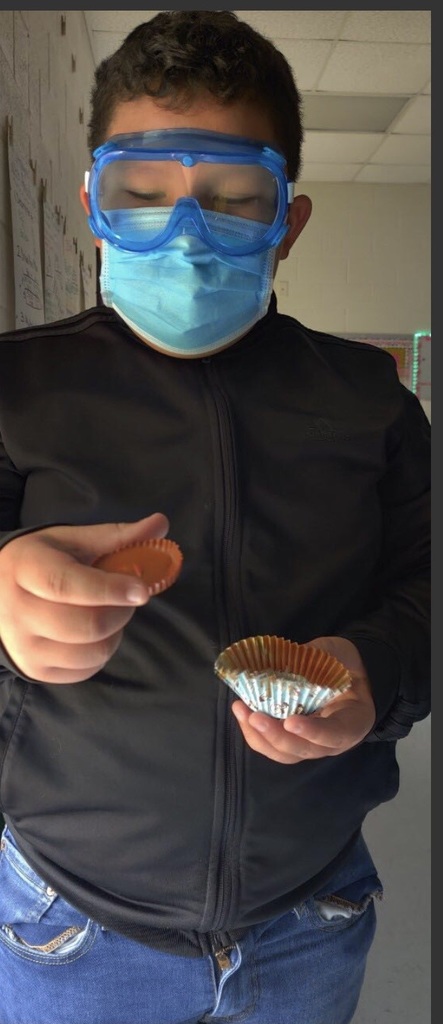 RCR student, Israel Villarreal, commemorates the 20th Anniversary of 9/11 by proudly wearing a 9/11 shirt in honor of those we lost on that tragic day. In his words, Israel expressed that "September 11th is a special day of patriotism, remembrance, and heroes." #TeamRCR #EEStrongerTogether #NoLimits!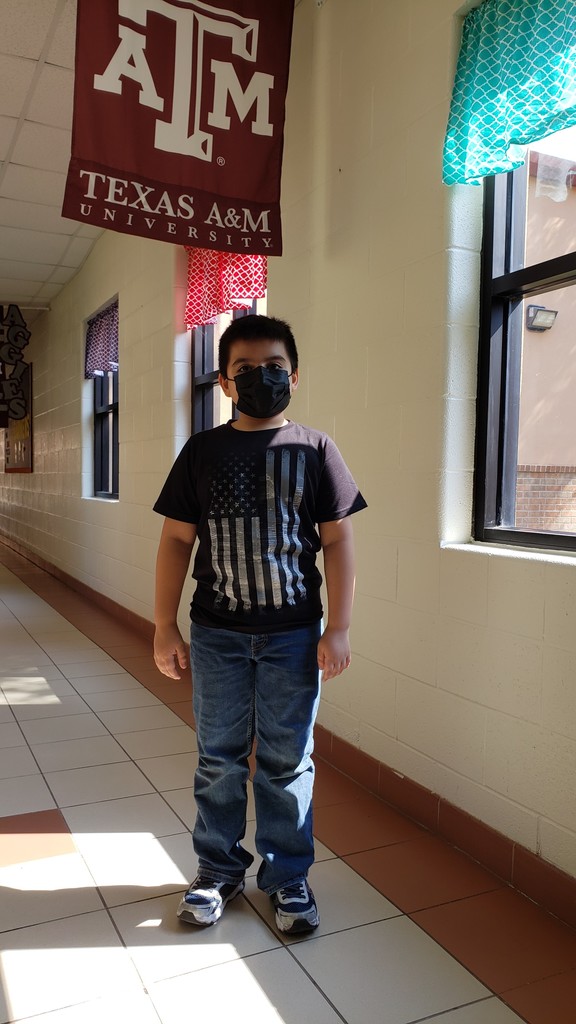 Join us every Wednesday in September. Wear GOLD in support of Childhood Cancer Awareness Month.
5th grade students in Ms. Perez' class were learning about classifying Physical Properties of Matter. They tested each object's properties to determine its Mass, Relative Density, Solubility, and Magnetism. They also demonstrated proper rules and procedures by wearing safety goggles and aprons.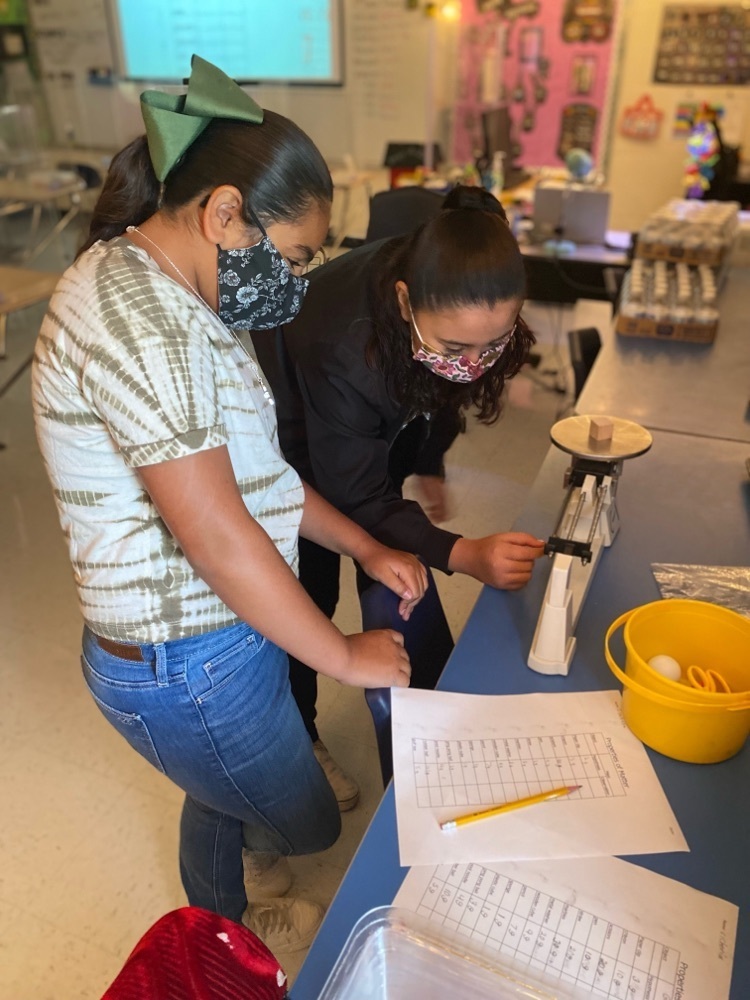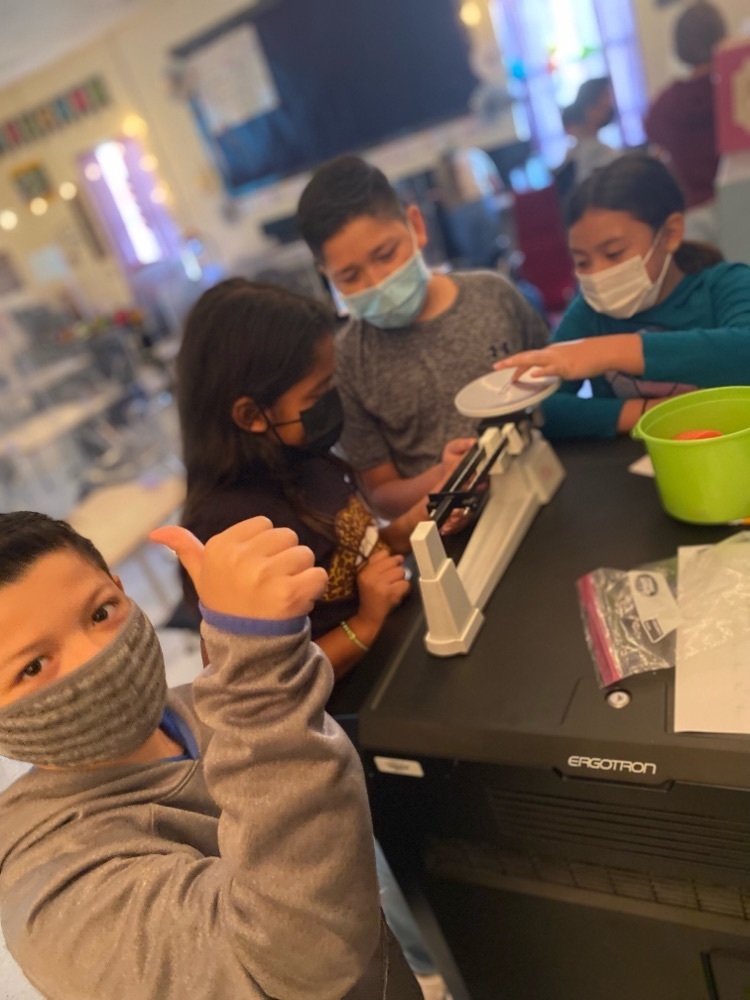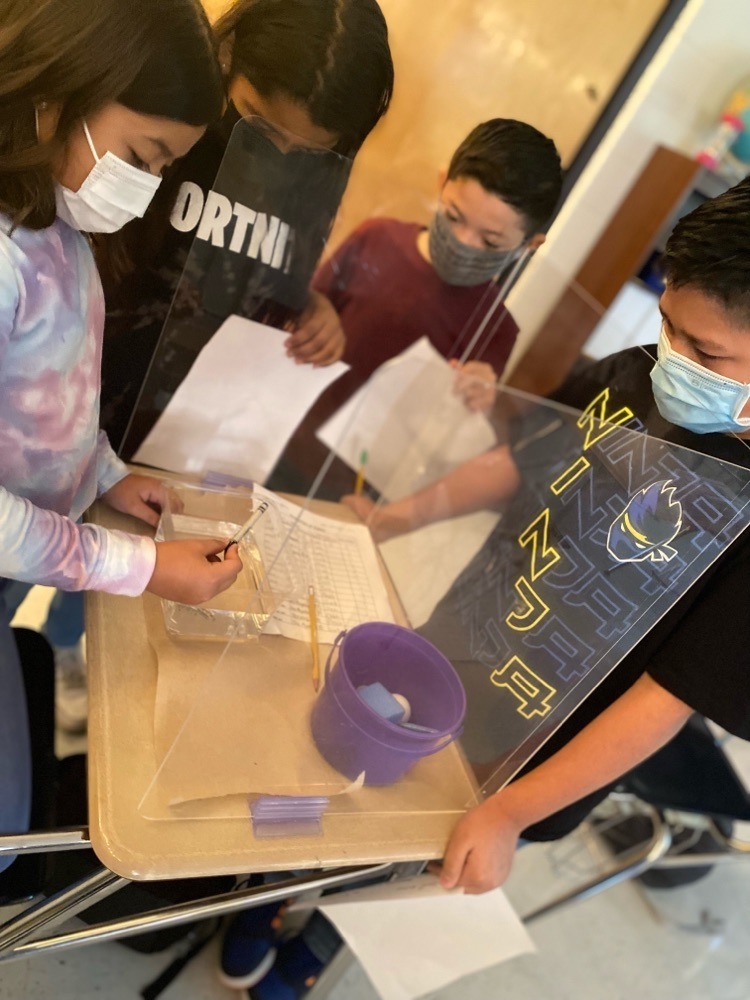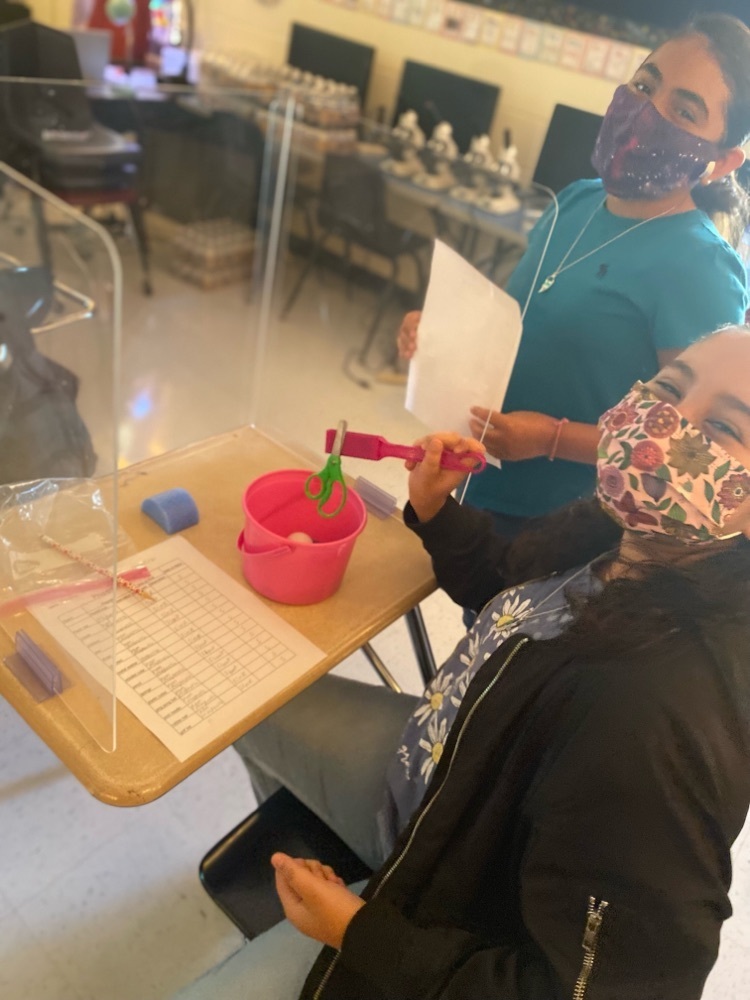 Dear Parents, We are excited to announce that all of our students will be receiving the beginning of the year MAP assessment. This will let us know your child's academic strengths and areas of needed improvement. Please make sure your child goes to bed early. See the attached images for more info. Thank you! Queridos padres, Nos complace anunciar que todos nuestros estudiantes recibirán la evaluación MAP de comienzo de año. Esto nos permitirá conocer las fortalezas académicas de su hijo/a y las áreas que necesitan mejorar. Asegúrese de que su hijo/a se vaya a la cama temprano. Consulte las imágenes adjuntas para obtener más información. ¡Gracias! #TeamRCR #EEStrongerTogether #NoLimits!